People in Limerick, Ireland, honored local hero Dolores O'Riordan in the most beautifully fitting way Monday night.
Mourners sang the group's 1993 smash hit "Linger," as seen in touching footage shared by the "ILOVELIMERICK" Facebook page.
Limerick-based singer Emma Langford defied folks not to "get a little choked up" at a video of people singing the group's 1996 song "When You're Gone."
"One kid was holding a tea light and it got blown out by the wind and I heard their dad tell them 'that means she's here with us,'" Langford told the Irish Independent. "I reckon he's not far wrong."
Other Twitter users also shared footage from the gathering.
O'Riordan's funeral took place at Saint Ailbe's Church in her native Ballybricken, some 12 miles northeast of Limerick, on Tuesday morning.
During the service, Canon Liam McNamara praised the singer for helping many people out of the "darkness of depression" with her music.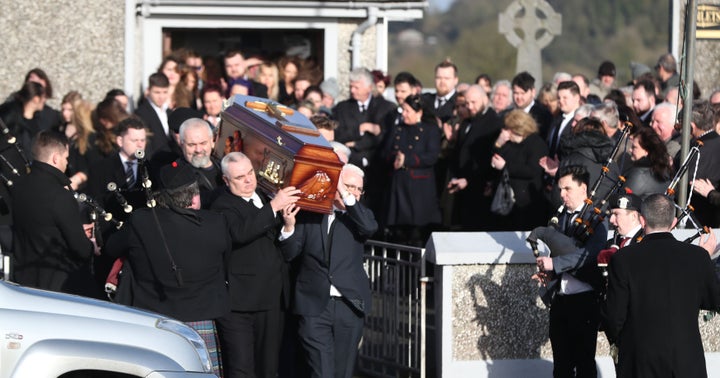 BEFORE YOU GO