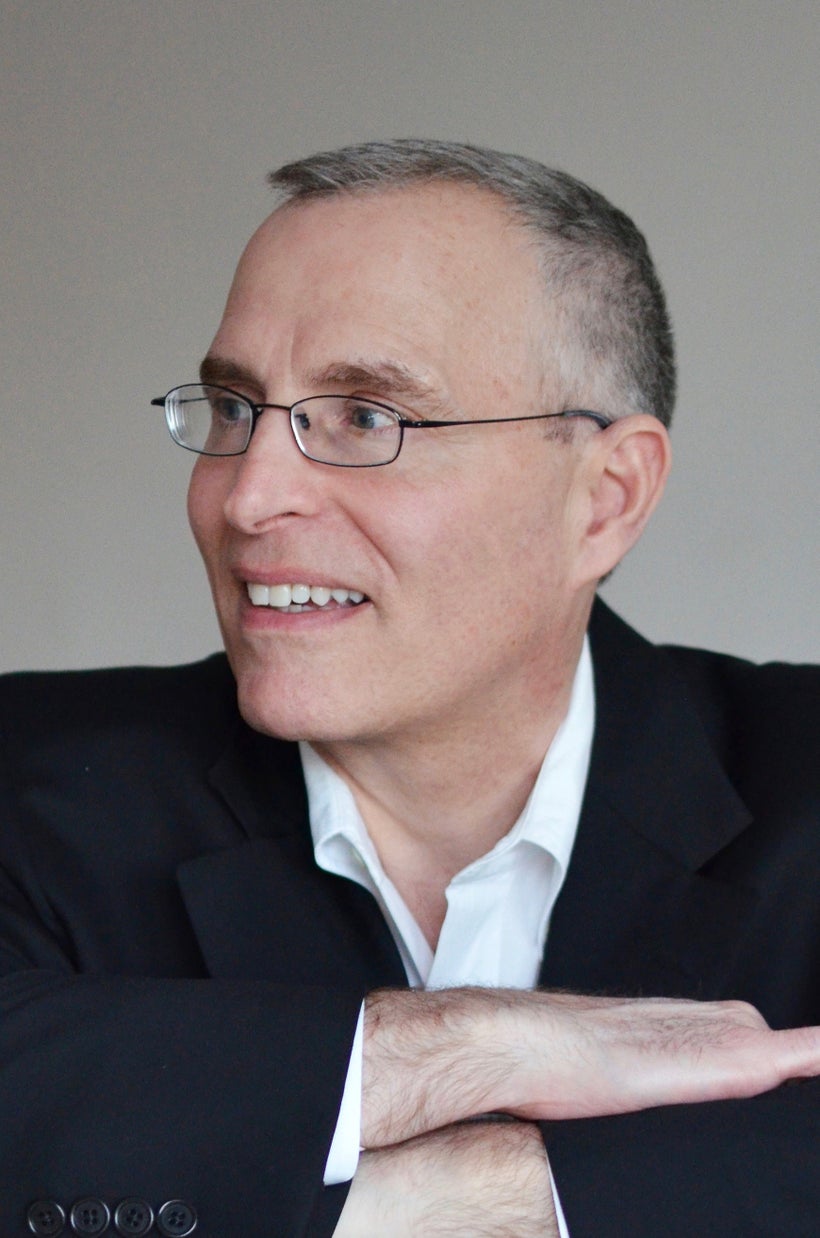 Peter Spiegelman, the author of four previous novels, spent nearly twenty years in the financial services and software industries before becoming a full-time writer.
Dr. Knox features Adam Knox, a physician who is running a clinic near Los Angeles's skid row. When a young boy is abandoned at his clinic, Knox is determined to find the woman who may or may not be the child's mother. Knox and his friend—former Special Forces soldier Ben Sutter—encounter an array of evil: human traffickers, Russian mobsters, corporate honchos, and a powerful family that threatens to destroy Dr. Knox and the people he holds dear.
Dr. Adam Knox is a fascinating protagonist. Tell us how he came into being for this novel.
He sprang from a bunch of different threads. I'm a longtime fan of crime and detective fiction. Shortly after reading Ross McDonald and Raymond Chandler, I began seeing parallels between the traditional private investigator and physicians. Both my parents were doctors, and I saw the skills of observation and deductive reasoning they employed to make diagnoses. It wasn't very different from what an investigator does unravelling clues to solve a case.
Both professions inhabit a world in which life is stripped of its niceties and its pretense. Both see aspects of life in which convenient narratives—such as being in control or things proceeding in an orderly, rational way—fall apart. The sad reality is we're in control of very little in our lives. Life can be nasty, brutish and short. We learn we can't protect the people we love or control much of what happens to us.
I was very interested in how these issues create a zone of isolation for both the P.I. and the physician. These issues range across a wide spectrum of human affairs.
In a sense, Dr. Knox is something of a Robin Hood character. Tell us a bit about him.
Dr. Knox is a complicated guy. He specializes in emergency medicine. He worked for a time in Africa. He runs a storefront medical clinic on L.A.'s skid row. He walked away from conventional life in New Haven, Connecticut. Like many ER doctors, he's a bit of an adrenaline junkie. He feels a sense of mission to help underprivileged people. His work on skid row is fueled by the sense of mission he felt while in Africa.
I particularly enjoyed the depiction of how Dr. Knox earns money when he's not at the clinic. Tell us about that.
On skid row, he cares for some of the most desperate and forgotten people of Los Angeles. They pay him what they can which is often nothing. He keeps his little operation afloat with another practice, one that's completely off the books. No names are exchanged and it's a cash-only business. He provides anonymous emergency medical care for people who are either too famous or too criminal to call 911. His friend Ben Sutter arranges these gigs for him.
Speaking of Ben Sutter, I especially enjoyed reading about Adam Knox's relationship with him. Tell us about that.
Ben Sutter is the opposite side of the coin from Dr. Knox. They met when Knox was working in a Central African Republic. Sutter had cashiered out of Special Forces and was working as a private security contractor. They shared that war zone experience and both men have a great deal of courage. Both have seen extreme and tragic aspects of life. Their responses to these things are very different. Knox is suspicious of happiness and tends to brood, while Sutter realizes life is short, unpredictable, and nothing is promised. He's very good at living in the moment. He's entrepreneurial and has a lot going on, some of which is legal and some, not. His legal business is real estate and flipping houses in L.A. They each appreciate the other's courage, and Sutter understands Adam Knox's craziness.
The prose in Dr. Knox is very vivid and powerful. Who are your literary influences?
In the realm of crime fiction, I was weaned on Raymond Chandler and Ross Macdonald. Some of the contemporary authors I enjoy are Daniel Woodrell, Megan Abbot, Reed Farrel Coleman, James Lee Burke, and Alan Furst. In other genres, I love reading Joan Didion and James Salter.
My own writing is as much influenced by poetry as it is by fiction.  I started my writing career as a poet and still read a great deal of it. I've always been interested in the sound and cadence of sentences, which derives from my poetry background.
Tell us about your journey from the financial and software industries to your becoming a published author.
I spent twenty years in financial services and software. I had a great deal of fun and it was rewarding. I found myself with time on my hands when my partners and I sold the software company in the late nineties. I'd always had an interest in writing. As an undergrad in college, I was an English major and wrote poetry. For a very long time I'd wanted to write crime fiction, so when my company was bought out, I thought, 'If not now, when?' And it's all worked out.
What's the most important lesson you've learned about writing?
It's very humbling on many levels. Not least of which are those moments when it's just me and a blank screen staring at me. If something is going to happen, it's because I have to make it happen. Something I've really learned is not to let myself get complacent. I've learned to want to keep writing something different and unpredictable. I want to always be a little dissatisfied with my work—whether it's something I just wrote, a sentence or paragraph or a plot twist. My goal is to write something I haven't read before, to satisfy that itch to write something unique.
What do you love about the writing life?
On the one hand, it's lonely; and on the other hand, it's lonely. [Laughter] What I mean is the loneliness is both a curse and a blessing. I love that I have to find what I'm looking for inside my own head. The most satisfying thing is realizing I've written a sentence, paragraph, or chapter that will make me happy not only now, but also next week and a year from now. When that happens, it's a real pleasure. It's addictive.
What's coming next from Peter Spiegelman?
I'm working on the next Dr. Knox novel. He's going to be a series protagonist.
Congratulations on writing Dr. Knox, a high-octane, beautifully-written novel exploring the dichotomies of wealth and poverty, hope and despair, and exposing both the beauty and ugly underbelly of Los Angeles.
Mark Rubinstein's latest novel, The Lovers' Tango, was winner of the gold medal in the 2016 Benjamin Franklin Award for Popular Fiction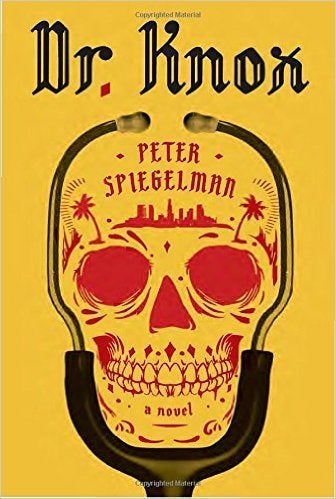 This post was published on the now-closed HuffPost Contributor platform. Contributors control their own work and posted freely to our site. If you need to flag this entry as abusive,
send us an email
.