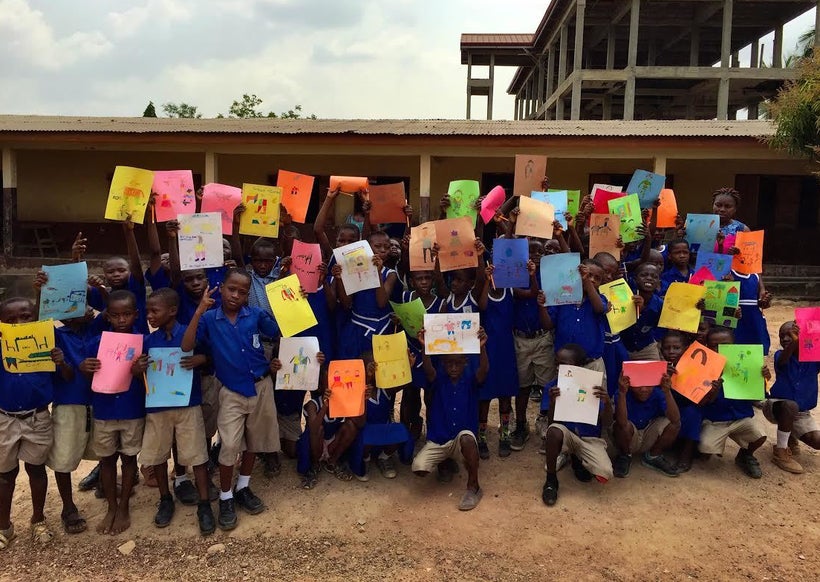 Art therapy - or the use of art creation as a form of psychotherapy - is not a new concept. The term is said to have been coined back in 1942 by Adrian Hill, who suggested using art as a healing mechanism for himself and his fellow patients while being treated for tuberculosis in a medical facility. He chronicled his experiences as an art therapist in his book, "Art Versus Illness".
The use of art mediums to explore one's feelings and to deal with trauma, illness or various forms of personal development has proven impactful. Today, art therapy is most often used in situations such as family counseling, bereavement counseling, stress management programs, and treatment of behavioral disorders in children. Art therapy for children is particularly effective because it promotes self-expression without the pressures of verbal communication. For children who have endured trauma they may not be able to articulate with words, or do not want to share with words, art provides a channel for telling their story without having to talk. Art creation can be an effective gateway to releasing these troubling narratives in a safe space, and moving toward self-awareness and personal healing.
Imagine you are a 9-year-old girl growing up in Liberia, West Africa. You've heard about the Civil War, which ended 16 years ago now, and you've survived Ebola's destructive wrath through your country. You have persevered, but you now carry with you the trauma of horrors no child should ever see and the grief brought on by loss--maybe of your parents or family members, maybe the loss of education you endured while schools were shut down; the loss of maturing without having to bear the burden of adult responsibilities; the loss of shelter; of the much-needed feeling of security and wellbeing every child deserves.
Now imagine you are on your way to school today, expecting to be in the same overcrowded classroom sharing utensils and textbooks with your classmates and reciting whatever your teacher writes on the chalkboard. Instead, when you open the door to your classroom, you see color. There are boxes of crayons and coloring pencils scattered on the tables. You sit at your desk--in front of you is a blank sheet of paper--and you are given just one instruction; to put onto that blank piece of paper what it is you are feeling at this very moment.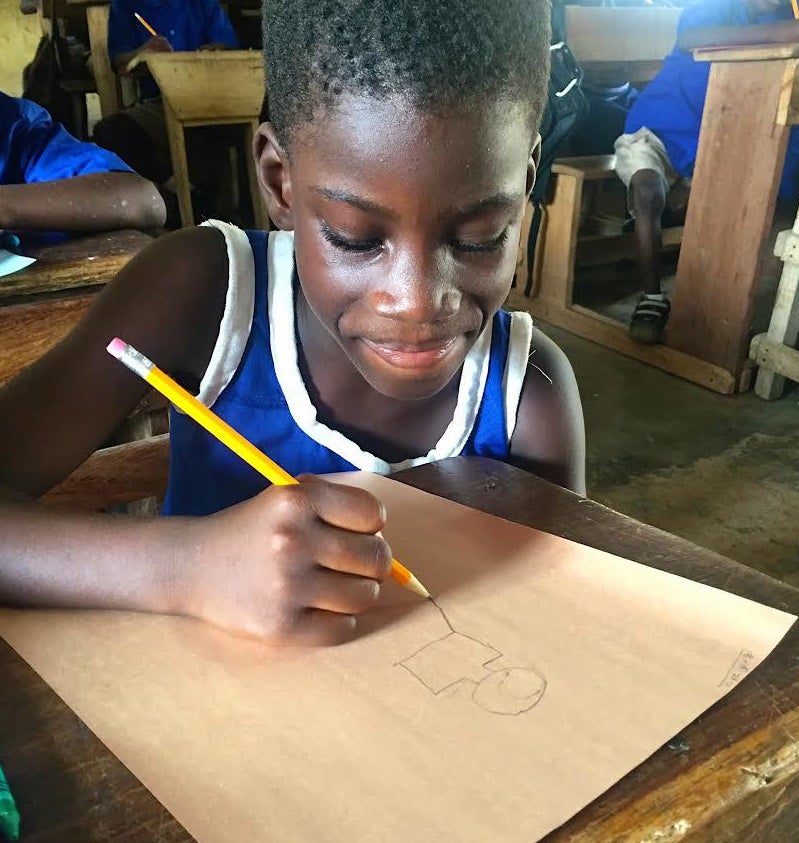 This is just one of the possible beginnings of the transformative power of art.
In a country like Liberia, arts education and the provision of art therapy can be a powerful tool for both addressing and overcoming the hurt and confusion of a tumultuous past and an often uncertain future. Liberia pre-Ebola already faced a severe mental health crisis in the years following the nation's civil war. With only one practicing psychiatrist and limited access to psychiatric medicines and counseling services, much of the country's population suffered from mental health illnesses, compounded with mental health stigma due to a lack of general knowledge, awareness, and acceptance. Most affected were Liberia's vulnerable populations, particularly its children. Ebola furthered the complexity of the situation by creating more orphans, more mental health illnesses, and new stigma for its victims to face.
Support, both nationally and internationally for Liberia's development has been largely in the form of material provisions such as medicine, food aid and infrastructure development. And although great efforts are being made by organizations such as The Carter Center through their Mental Health programming, the area of mental health awareness amongst children remains largely untouched.
This is the gap initiatives such as Art of Hearts, Inc., seek to fill. Founded by a native Liberian, Art of Hearts is a non-profit organisation that offers art therapy programming for children in developing communities. Through Art of Hearts, children in Liberia, Ghana and even in New York City have been able to express themselves and share their stories through their art. Art of Hearts not only provides art supplies, but also conducts tailored art therapy workshops with children to address their specific experiences and needs, and trains teachers on how to employ arts education to encourage the personal and social development of their students.
So let us go back to being that 9-year old girl sitting in front of a blank canvas being encouraged to express her true self for the first time. What story would you share?
For more information on Art of Hearts, Inc. (AoH), visit www.artofhearts.org. You can also contact AoH's founder, Jewel Tolbert directly at Jewel@artofhearts.org to learn more about her story, AoH's work, and how you can contribute to positively impacting lives through art creation.
Facebook: www.facebook.com/ARTofHeartsOrg/
Instagram: @artofheartsorg
This post was published on the now-closed HuffPost Contributor platform. Contributors control their own work and posted freely to our site. If you need to flag this entry as abusive,
send us an email
.