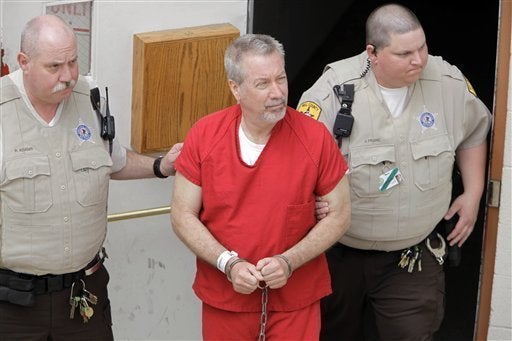 A Will County judge closed the courtroom to the public and media Tuesday during day five of the Drew Peterson hearsay evidentiary hearing--as lawyers duked it out over whether a pastor Peterson and his missing wife Stacy confided in could testify.
Will County Judge Steven White closed the courtroom before allowing Rev. Neil Schori to testify about his background and connections to the Petersons--but the statements that Drew Peterson allegedly made to the reverend during counseling in their Bolingbrook home were barred by the judge, the Chicago Tribune reports.
Prior to the hearing, Schori said in interviews that Stacy Peterson told him Drew Peterson admitted to her that he killed his third wife, Kathleen Savio, the Tribune reports.

Today, White ruled that Drew Peterson's statements to Schori at the Petersons' home would be barred because Peterson could have had a reasonable expectation that his statements were made in confidence. White's ruling came despite Schori's testimony that his nondenominational church did not have rules requiring confidentiality, and that Drew Peterson should not have expected him to keep their discussions secret.
Read more about Tuesday's hearing here.