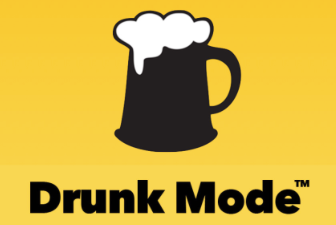 The D.C. based startup X-Mode, inc. recently finished its seed round of funding, raising $1.3 million in funding in just six months. X-Mode's flagship app Drunk Mode is the fastest growing college safety app on the market, with over 1.5 million installs and 250,000 active users monthly.
X-Mode, Inc. creates all-in-one solutions for a plethora of life's issues via location based applications. Essentially, the company seeks to solve for X. Drunk Mode's vision is to make a Living Map for when a person goes out for a fun time. Drunk Mode helps college students stay safe, not make regrettable mistakes and find the best spots when they want to party.
Founder, Joshua Anton, a recent graduate of the University of Virginia, began developing Drunk Mode during his undergraduate experience, and was recently listed in as a member of the Top 40 Entrepreneurs Under 40. Additionally, the recent funding campaign far exceeded the original $500,000 it raised last year to expand beyond it's alcohol-related beginnings and branch out into the other aspects of people's lives, Anton said.
Drunk Mode allows party goers to track their friends during a night out to insure they make it home safely. Drunk Mode's other features include; a drunk dial blocker, 'Breadcrumbs' - to retrace your night from before, and 'Find A Ride' to easily find an Uber home or to other drinking buddies.
Anton wants to continue growing Drunk Mode, from its current 1.3 million users to 3 to 5 million over the next 18 months. Part of that growth will come from a partnership with about 100 universities X Mode will be rolling out in the next couple of weeks. But the company will also be releasing a "Family Mode" app in the first half of 2017, targeting the monstrous demographic of frantic families.
X-Mode plans to use its funding to scale Drunk Mode's already impressive user base and continue to make it the best college safety app on the market. X-Mode also plans to develop other apps centered more around family safety and daily convenience. Plus, monetizing faster than any other location based platforms on the market via geolocation data and marketing partnerships with companies like Lyft & Uber.
This post was published on the now-closed HuffPost Contributor platform. Contributors control their own work and posted freely to our site. If you need to flag this entry as abusive,
send us an email
.