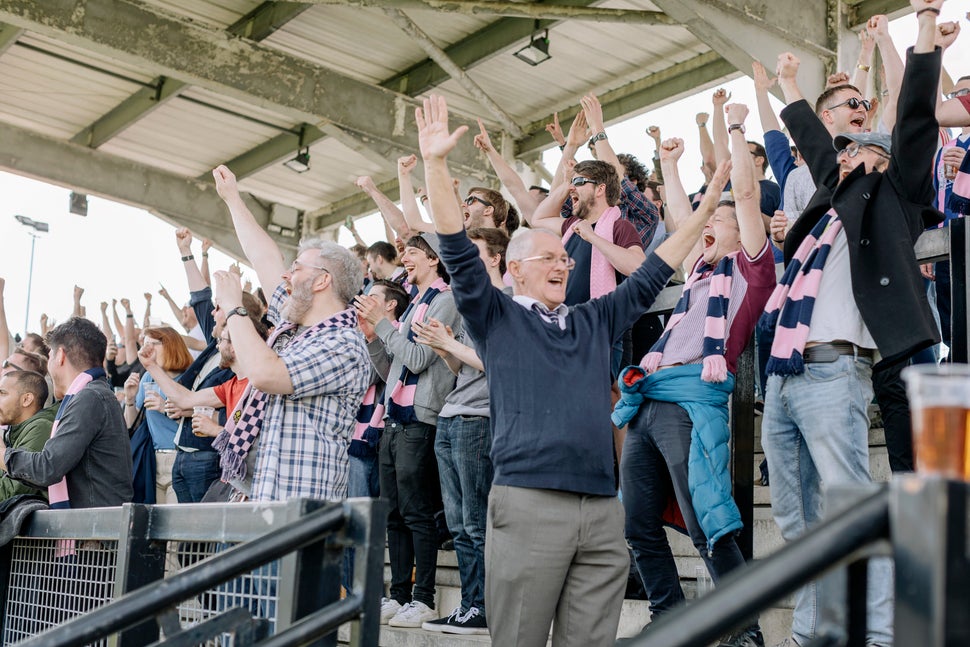 SOUTH LONDON, U.K. ― Cut grass prickles under the rising heat as the first waves of coaches and players mill around the dugout. It's the latest home game that tiny South London soccer team Dulwich Hamlet has been forced to play away from Champion Hill, the ground it's called home since 1912.
The mid-April match, against Thurrock F.C., takes place at the home field of local rivals Tooting and Mitcham and is some nine miles from Dulwich.
The club's displacement is due to a rift between Southwark, the local council, and a multinational property development firm Meadow Residential, an affiliate of New York City-based property fund Meadow Partners, which owns Champion Hill and wishes to knock down the current stadium to build apartments. 
At the start of March, when Southwark Council rejected Meadow Residential's proposal for a $112 million-plus apartment development on the site ― partly for its failure to meet rules on providing a set percentage of affordable housing ― the company evicted the 125-year-old club. One of Meadow Residential's subsidiaries even went as far as to trademark "Dulwich Hamlet" and send a letter to the club demanding it cease to use its own name (the company has since withdrawn the demand).
Meadow has filed new proposals that include building a new stadium for the club on public land next to the development, but the club says it would be much smaller and not fit for a soccer team that regularly draws crowds of 1,500.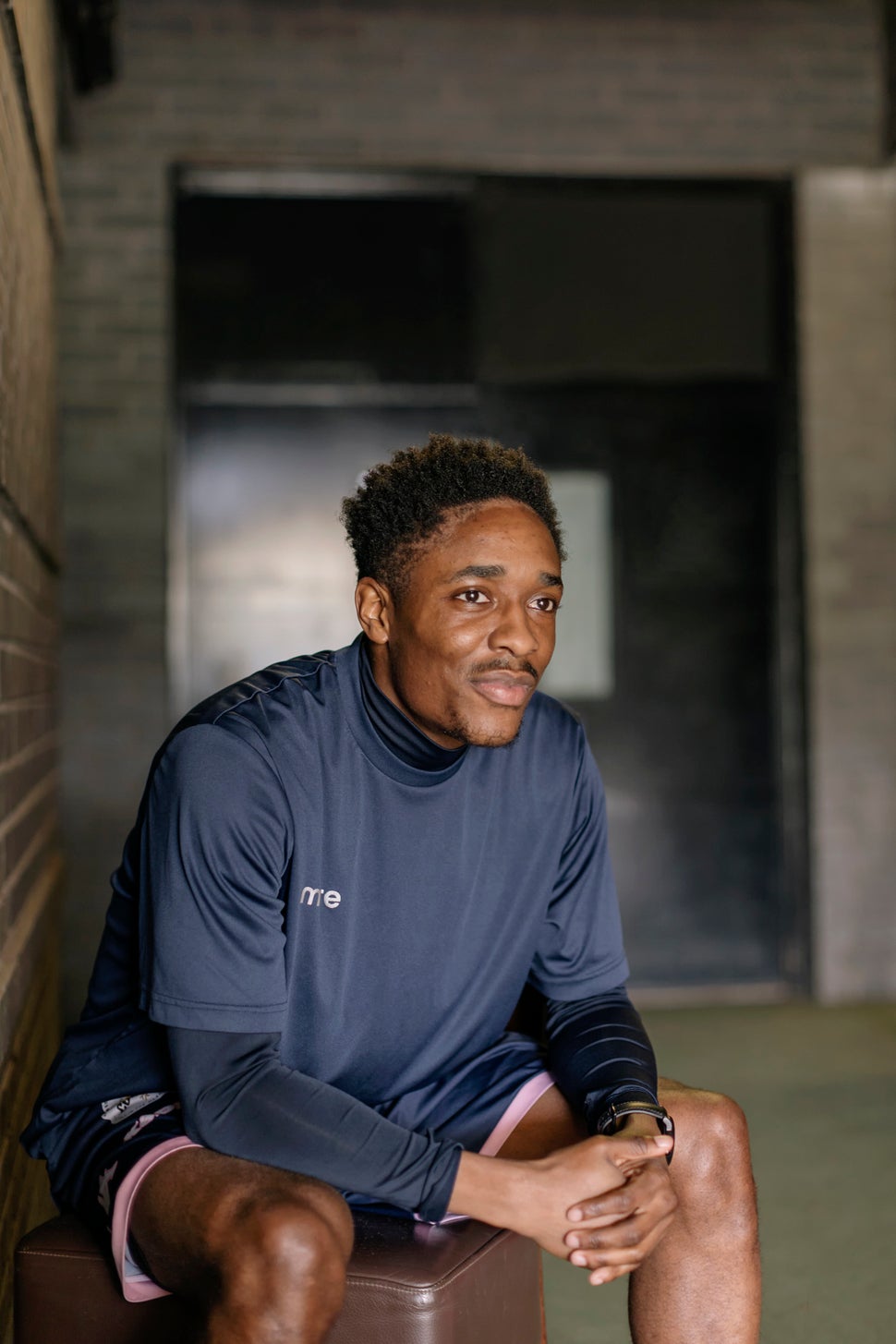 Yet Dulwich Hamlet, despite its size, has refused to capitulate, mounting an unprecedented fight back that's won mainstream media support, the backing of leading British politicians and even garnered interest from ex-England international star Rio Ferdinand. Strong community ties and the unique network of personalities that make up its team and supporters are keeping Dulwich Hamlet alive.
The club's manager, Gavin Rose, played for Dulwich Hamlet 16 years ago and returned as a manager nine seasons ago after working at a handful of other clubs. He has tried to protect his players from the club's difficulties, but media attention and moving grounds have made that difficult. "There are a lot of boys who have come through the academy at various times, so they've got a lot of trust in us," he explained.
Thurrock F.C., Dulwich Hamlet's opponents, will cease to exist at the end of the season due to its chairman's ill health, and Dulwich Hamlet has offered the visiting fans free entry to the game. Club closures are not unusual in the world of non-league soccer – which floats below the big money top leagues in the U.K. and is a mixture of amateur and semi-professional soccer – a sad fact that makes Dulwich Hamlet's resolve all the more impressive.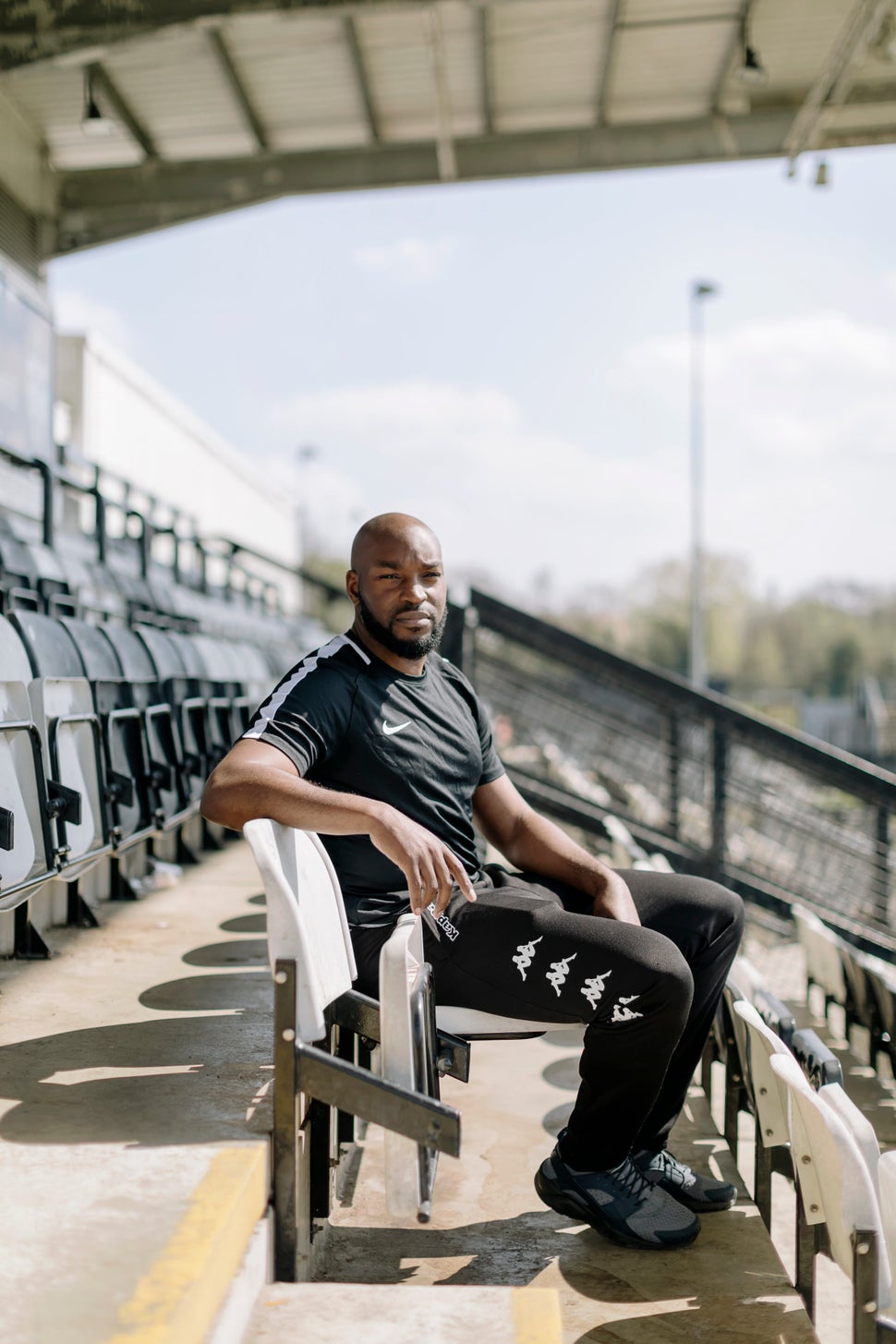 Rose attributed the club's resilience to its place within the community, specifically its initiatives to reach the "forgotten parts of society," as he put it. "That sort of spirit is probably what has stood us in good stead when we've had our own battles to face."
Mishi Morath, who has supported Dulwich Hamlet since 1974, is the club's community officer, and responsible for many of these initiatives. Growing up in a public housing block behind the ground, he was 7 years old when he watched his first game. "Once you pick your local team, you're stuck with them," he shrugged, masking his affection.
Under his watch, the club has worked with local schools and youth groups, run trade union days, raised funds towards the Syrian refugee crisis, organized collections for local food banks, supported local living wage campaigns and played a landmark friendly against Stonewall FC, Britain's premier gay football team, with all money from ticket sales going to the Elton John Aids Foundation. However, these efforts have come to a halt due to the team's current challenges.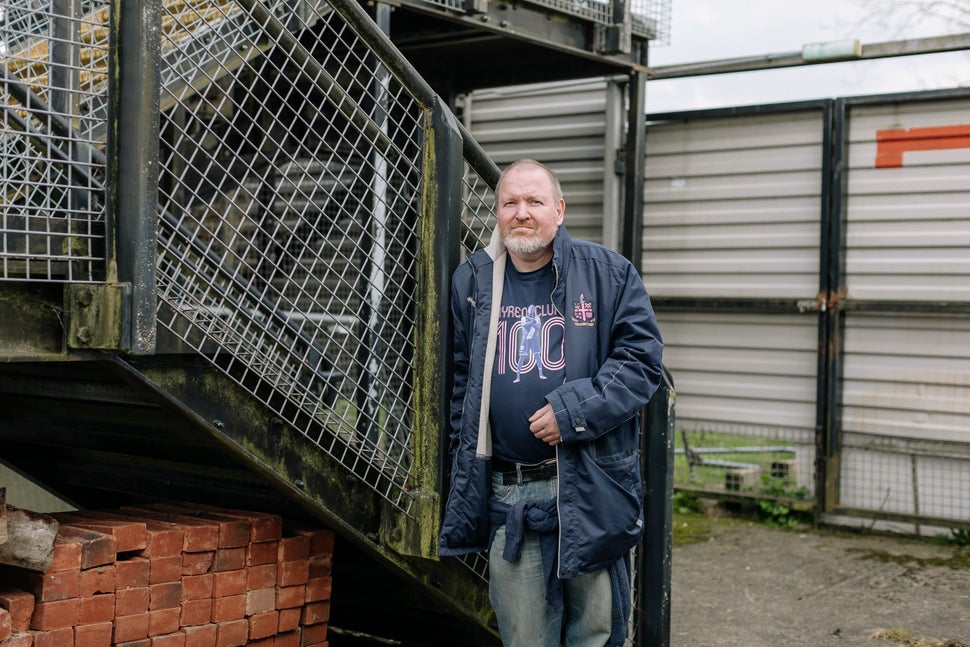 "Not being at [our ground] means we haven't got a community, our community has got to travel to us," Morath stewed, one eye on the game. "Not just that, but East Dulwich [the local neighborhood] is feeling it as well. Without the crowds we've built up over recent years, the local pubs have had to lay off staff on Saturdays." He attributed Meadow Residential's conduct to pure pettiness ― "the kid in the playground taking the football away so nobody else can play."
Meadow Residential did not respond to HuffPost's emails or calls asking for comment. The company's website says it has supported Dulwich Hamlet to the tune of just over $1 million, but has been "unable to financially support the Club" while the dispute with Southwark Council over the development continues. 
Tom Cullen ― a content producer and social media strategist ― came to the club in 2013. After taking over Dulwich Hamlet's online presence in 2016, he was soon invited to become a committee member, going on to become the director the following year. It was during his tenure that relations with Meadow Residential broke down. He's spent the past six months working pro bono, alongside Rose and fellow board member Liam Hickey, to keep Dulwich Hamlet afloat.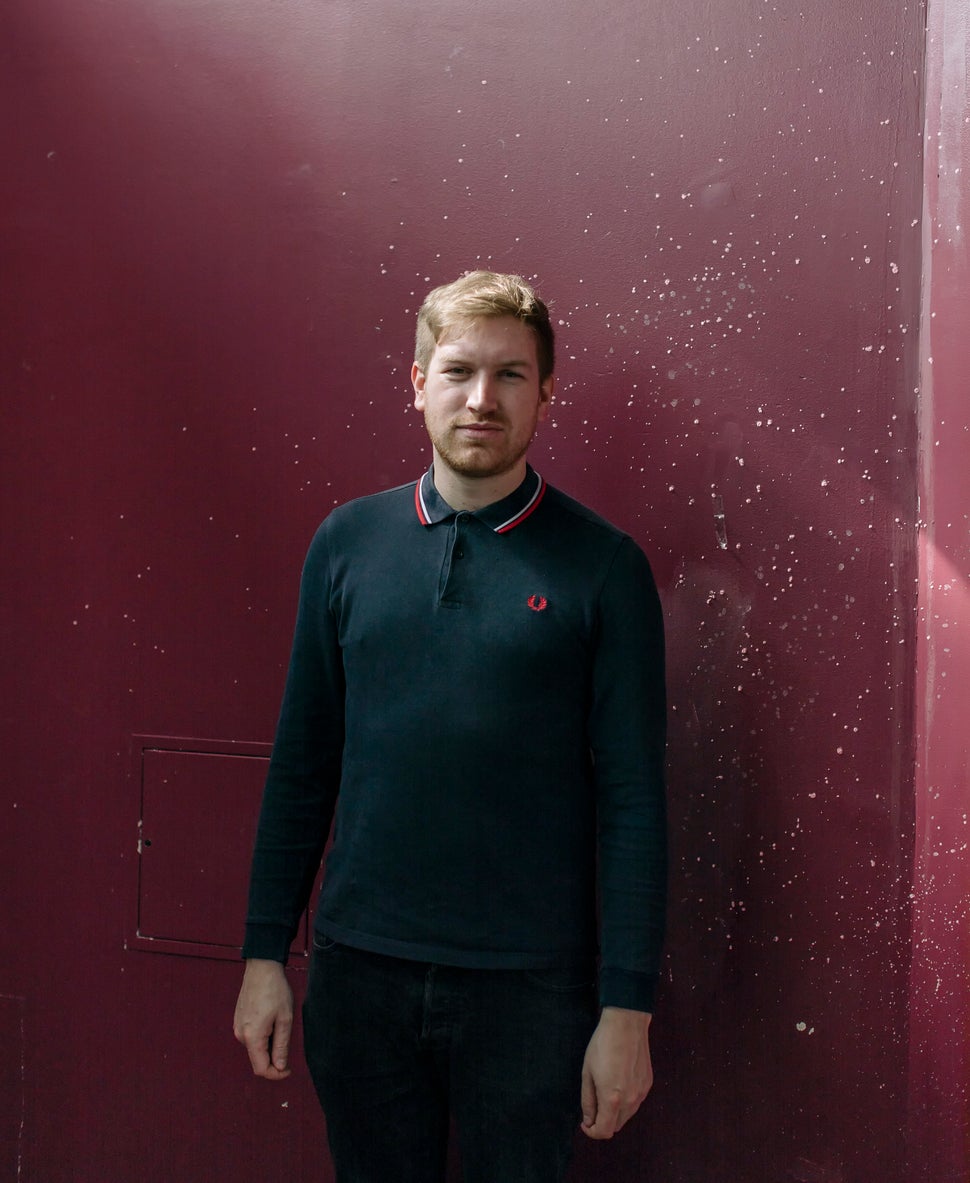 Cullen sees the fight as an opportunity for Dulwich Hamlet to set a political precedent. "This isn't just about us," he insisted. "We want to spearhead change to legislation so that other clubs know what to do."
"[Meadow] could have picked any other club in the country at our level or below and gotten away with it, frankly," Cullen said. He is optimistic that a corner has been turned in the battle to save Champion Hill ― with heavyweight political backing, he believes Dulwich Hamlet will be back home within two years.
It's a sentiment shared by Hugo Greenhalgh and Ben Sibley ― the faces behind "Forward the Hamlet," an irreverent podcast and Twitter account.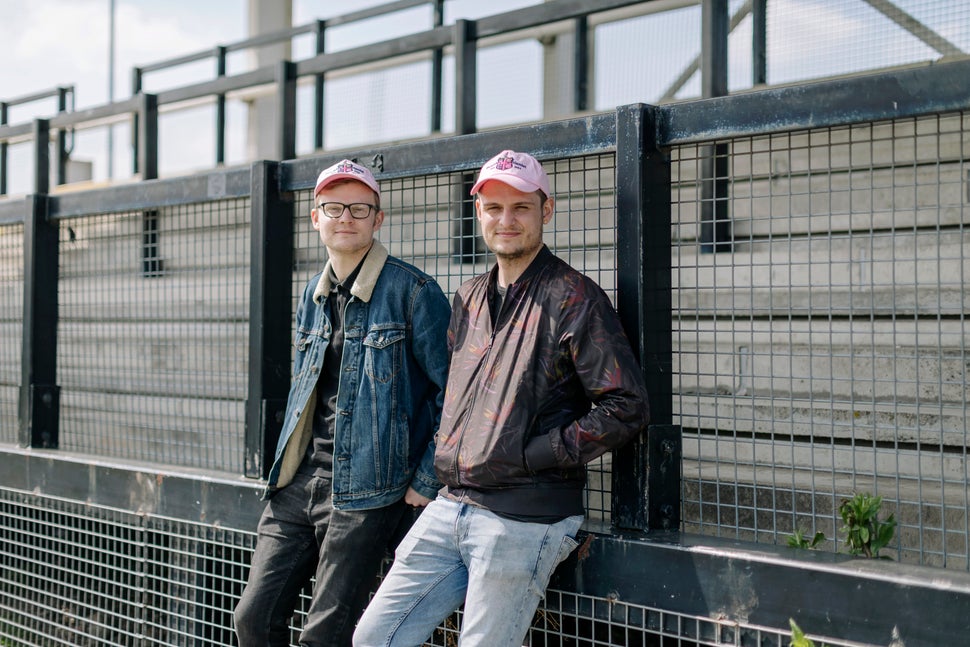 Greenhalgh and Sibley also sense a sea-change in the club's fortunes, pinpointing a recent Friday when Helen Hayes, member of Parliament for Dulwich and West Norwood, raised the club's plight in the House of Commons ― a motion that resulted in Tracey Crouch, the minister for sport, promising the involvement of an independent mediator should negotiations with Meadow Residential fail. "[Hayes] finished this powerful speech by saying 'Forward the Hamlet,'" Greenhalgh explained, beaming.
"I lost my shit," Sibley added.
Greenhalgh and Sibley represent the new wave of fans contributing to the club's boom in popularity in recent years ― young creatives drawn to a different sort of football in the capital. This has led some to write off Dulwich Hamlet as a "hipster club," but it's a caricature that fails to recognize its rich heritage.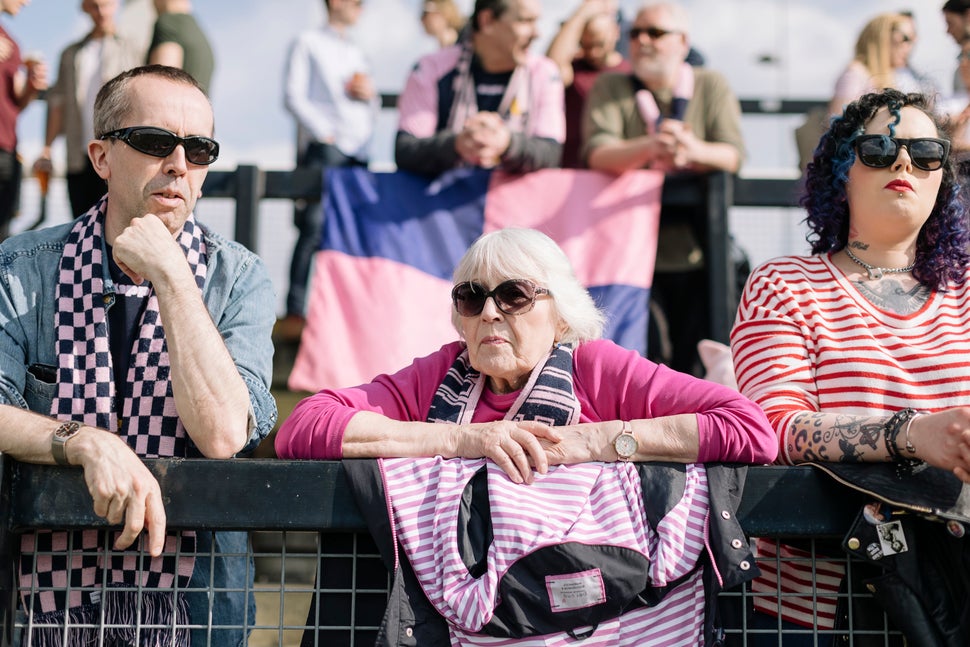 During the match, we're introduced to people who have been with the club for decades, like volunteer turnstile operator Paul Griffin and Jack McInroy, unofficial club historian, who leans on the far corner pitch barrier to share his personal collection of old shirts and newspaper clippings. Dulwich Hamlet's roots are deep and speak to the vacuum that would be left in its absence.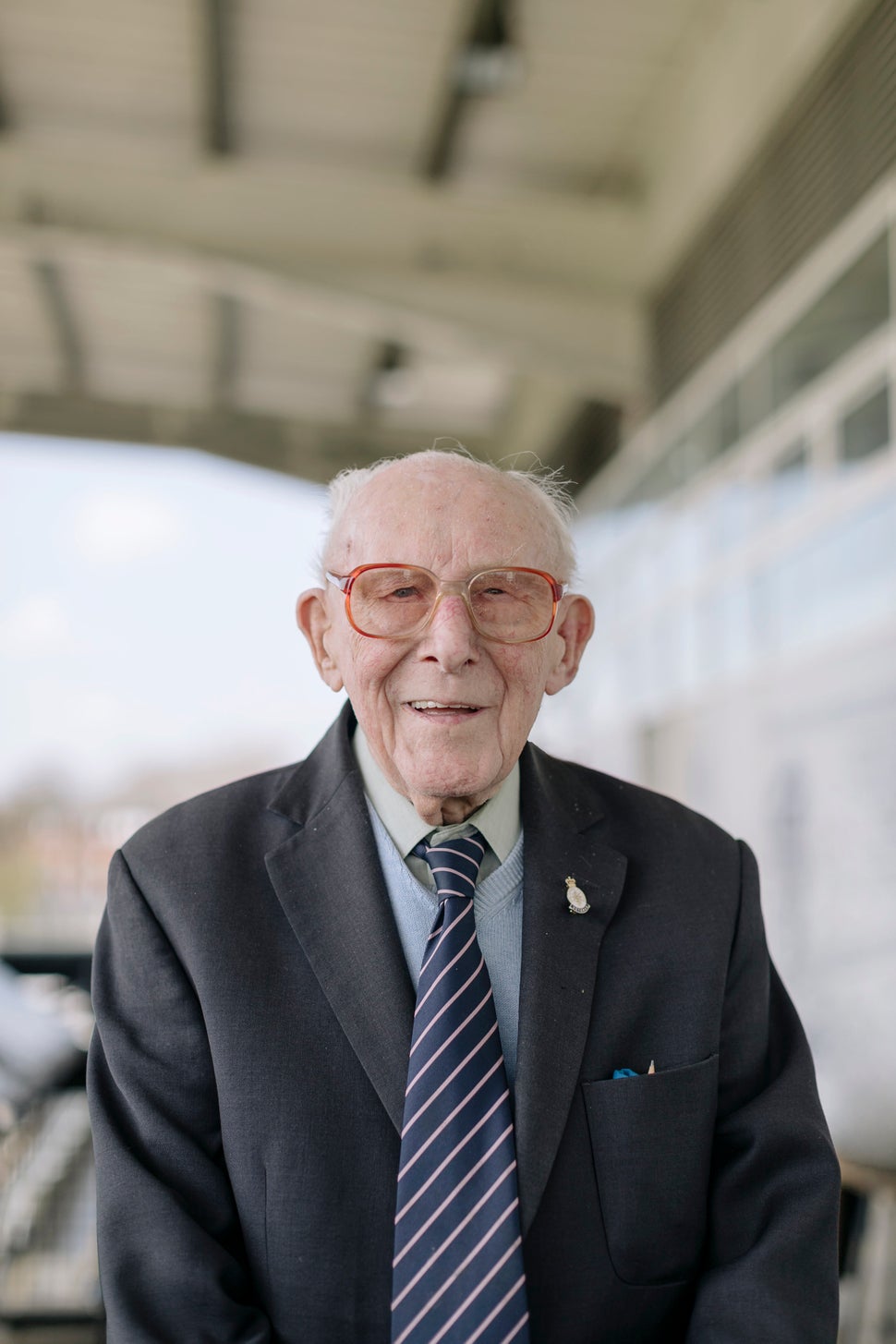 In the seats of the main terrace sits 98-year-old Bill Kirby. He's supported the Hamlet since 1932, and has always lived within a mile of Champion Hill. His memories of the team's interwar heyday are vivid. He recalls average crowds of 10,000, special trains to ferry supporters to local derbies in Wimbledon or Kingston, and drinking shandy from the amateur cup in 1937. "To be honest, I wasn't 18," he whispers, confessing he hadn't reached the legal drinking age, "but I went home pissed that night."
In its match against a dogged Thurrock F.C. on April 14, Dulwich Hamlet scraped its way to a 2-1 victory, keeping the team in the mix for promotion at the end of the season. The fight is far from over, but hope is in the air.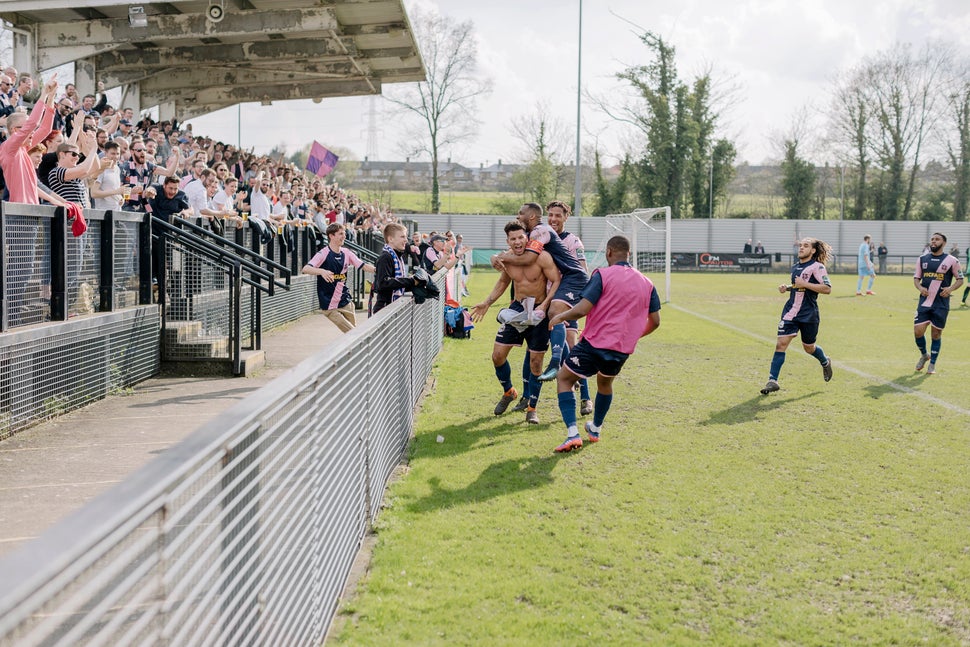 For more content and to be part of the "This New World" community, join our Facebook Group.

HuffPost's "This New World" series is funded by Partners for a New Economy and the Kendeda Fund. All content is editorially independent, with no influence or input from the foundations. If you'd like to contribute a post to the editorial series, send an email to thisnewworld@huffpost.com