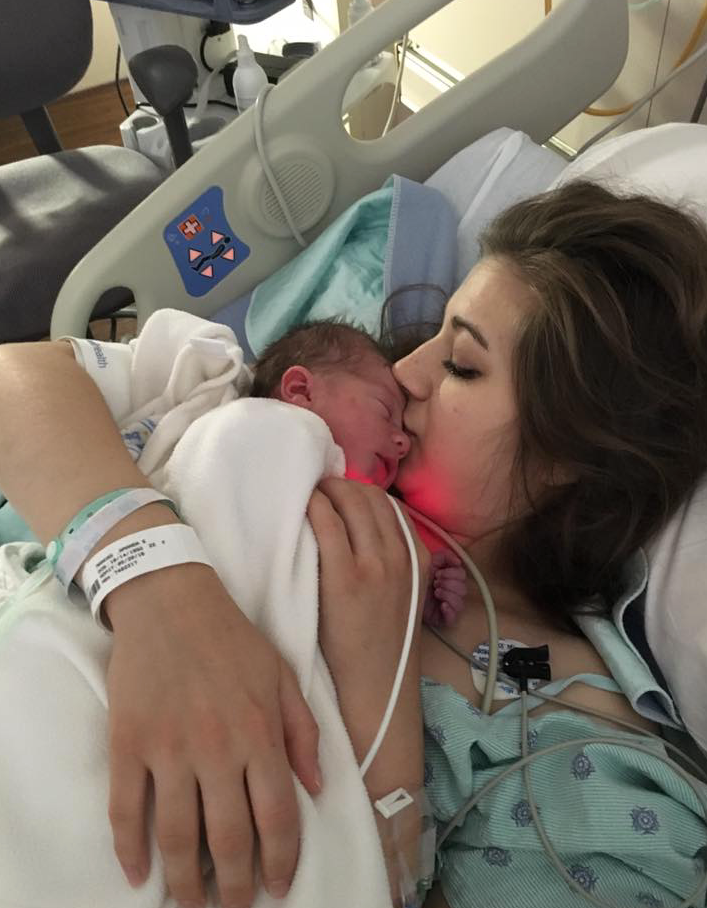 Before she took her last breath, Amanda "Mandi" Mangas uttered those words to police in Ohio, sparking an Amber Alert for her 10-month-old infant.
Mangas also managed to identify the child's father, 27-year-old James Ramey, as the person who shot her inside her father's Delta home Tuesday, police said. Delta is a small community located approximately 30 miles west of Toledo.
"She spoke with the first sergeant on the scene," Delta Police Chief Nathan Hartstock said during a Tuesday press conference, according to Toledo's WTOL-TV. "The first thought was with her child, which led us to believe the child wasn't there. We searched the house [and] she did give us the name of Mr. Ramey."
Medical personnel transported the 23-year-old to a local hospital, where she was pronounced dead shortly after arrival.
Her ex-boyfriend was known to police. Ramey had been arrested in August for aggravated menacing, after he allegedly threatened to kill Mangas in her sleep. He was reportedly angry she had broken of their relationship and was seeing another man. 
The incident resulted in the issuance of a restraining order, which police say Ramey violated on Feb. 16, when he contacted Mangas through social media.
Authorities say Ramey made good on his threats around 5 a.m. Tuesday morning, when he stole a vehicle and drove to Mangas' father's residence, where he kicked in a door to the home. After shooting her in the chest, he took their child and forced her 52-year-old stepmom, Debra Mangas, to go with him, police said.
The Amber Alert issued by police warned Ramey should be considered armed and dangerous.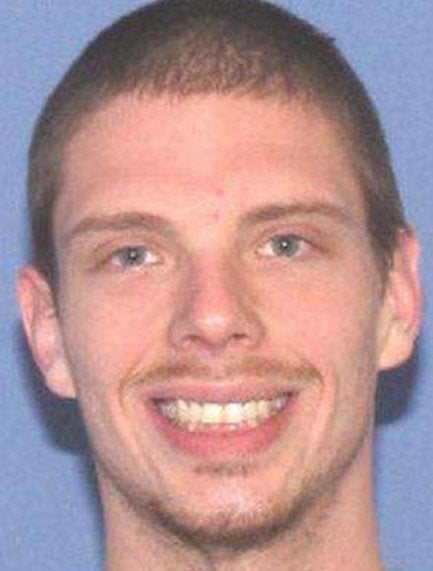 The search ended roughly five hours later, when authorities spotted him driving a vehicle in Fulton County, Indiana, which is about 150 miles from Delta. Authorities took Ramey into custody without incident. Winston and Debra were unharmed and have since been reunited with family members, police said.
Authorities credit the Amber Alert for helping lead them to Ramey, who they believe was traveling to Illinois.
"There were several calls that came in [from] people who had contact with Mr. Ramey, so we were able to track him," Hartsock said. "With the size of the community, we did have multiple officers, here my department, working. But if it wasn't for assisting agencies, this would have been much slower process."
Ramey, who has been charged with aggravated murder, is being held at the Fulton County Jail in Indiana, pending extradition to Ohio.
"My only child's dead," he said, adding that he'd warned police they needed to "catch [Ramey] before I do."
David Lohr covers crime and missing persons. Tips? Feedback? Send an email  or follow him on Twitter.
BEFORE YOU GO