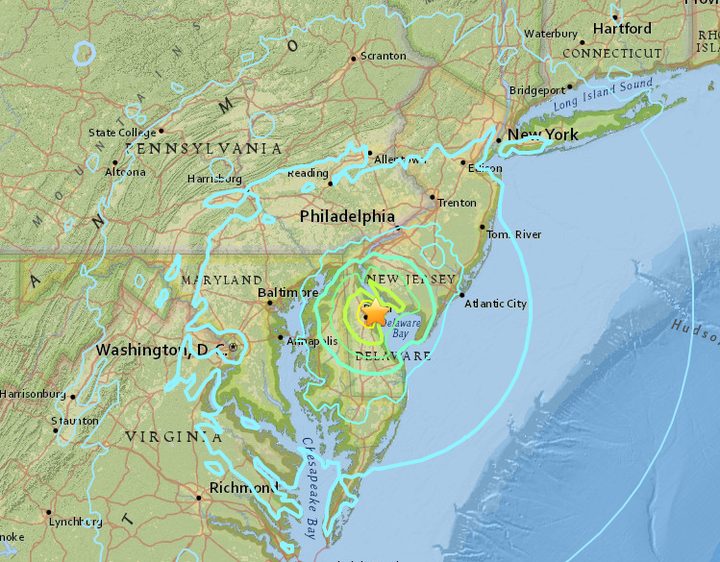 A small earthquake hit the East Coast of the United States on Thursday afternoon.
The quake originated near Dover, Delaware, and was felt in other states, including New York, New Jersey and Pennsylvania. It was a 4.1 magnitude quake at a depth of about 5 miles, according to the United States Geological Survey. 
No injuries or damage have been reported.
Some people in the region tweeted that they'd felt the earth shaking:
This story has been updated to include more details about the quake and the latest USGS magnitude estimate.