A series of rare torrential rains burst the banks of two rivers in eastern Japan on Thursday and Friday, causing flooding and landslides that forced 100,000 people to evacuate, and left three dead and 23 missing.
Among the three people who died was a 63-year-old woman whose house was crushed by a landslide in Kanuma city.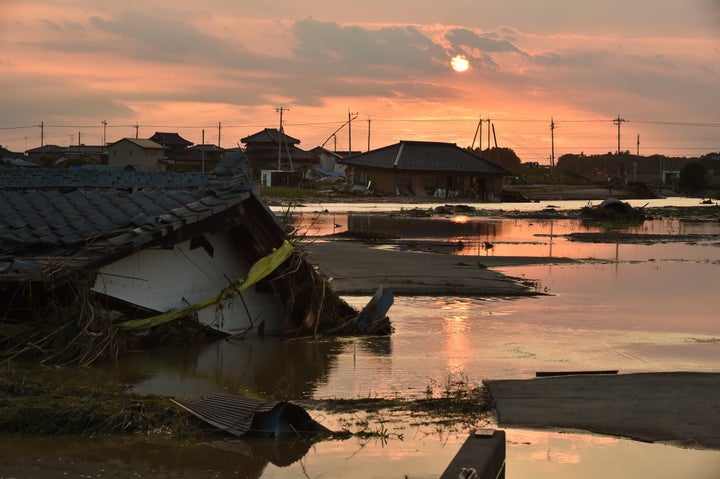 More than 3,500 people in the city of Joso spent Thursday night in makeshift evacuation centers in schools, community centers and the city hall, where they were given hot food and sleeping bags.  
"The government will work as one to prioritize the safety of the people and do our best to prevent any further disaster," Japanese Prime Minister Shinzo Abe told reporters Thursday.  
The harrowing photos below document how the floods have devastated cities and homes, and how authorities are stepping in to help: