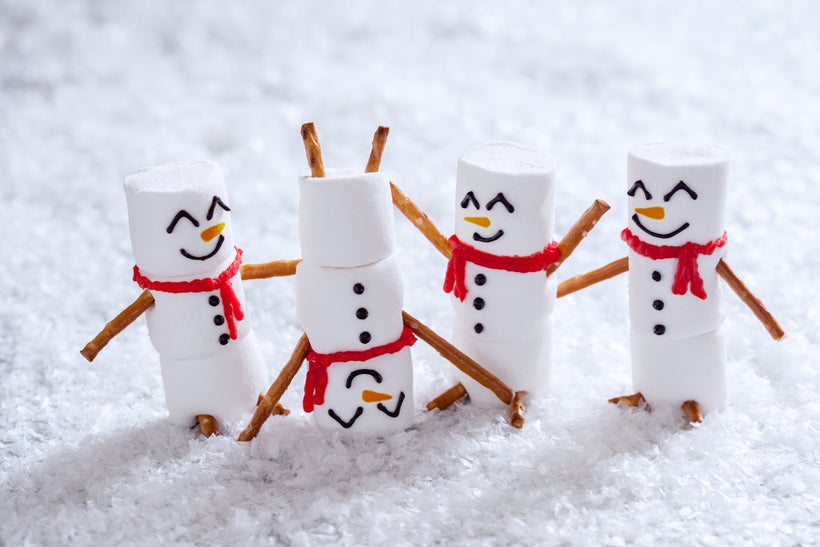 Most of us love the holiday season, but endless festivities can stretch and pull us in many different directions. While stress is one complaint, during the holiday season, many people also fall ill. Why? This season means we often get off our schedules, lose our rhythm, and all too often abandon our healthy habits.
Don't want a bout of the flu or an exhausting infection to keep you floored during the holidays? Try these holiday hacks to stay healthy, fit, and at your best throughout the season.
You might love hour-long workouts at the gym or a one-and-half-hour yoga classes, but squeezing either activity into an already full schedule can be hard, especially with the added demands of the holiday season. Rather than skip working out altogether, redefine your workout.
Perhaps, you can reframe your workout into a 15-minute power lifting session to keep toned. Or perhaps, you skip the gym and work more walking – even walking up the stairs – into your day. First, ask yourself, "What is essential for a workout?" Then, think about how you can take elements of your workout and integrate them into smaller units of time. My default is burpees. You can do them anywhere, anytime, and they are great full body workout.
Holiday parties can be fabulous, especially if you spend more time by the crudités platter than the dessert and cheese plates. The key: Put healthy things in first. Pre-fuel: Try eating a light but healthy dinner before you show up to an evening event that will focus on drinking and grazing. Second, if you're invited to contribute something to a party gathering, bring food that you should be eating (trust me, if you bring veggies, you won't be the only grateful person in the room). Finally, be a bit picky! Holiday parties all too often mean many hands in a single bowl. This is why the Centers for Disease Control and Prevention lists handwashing and food safety among its top 12 healthy holiday season habits.
Stay Hydrated Inside and Out
While always important, staying hydrated is even more important in the winter months. Stay hydrated by drinking more water than usual. Water cleanses your system and helps build resilience. Think about it as an interior equivalent to washing your hands. Of course, it is especially important to hydrate when you're drinking alcohol. As a rule of thumb, try to have a glass of water between every cocktail or glass of wine. Also, hydrate by putting natural oils on your skin once you get out of the shower (I prefer coconut oil). Finally, if your home or office is exceptionally dry, purchase a humidifier. Fortunately, in recent years, a growing number of manufacturers have started to "hide" these once hideous household items in various shapes and forms, so a humidifier no longer needs to be an eyesore.
While the holidays can take us slightly off our game, these hacks can at least keep us in the game. With a few small tweaks to your habits and mindset, you can stay healthy and fit – while enjoying all the joys (and temptations) of the season.
This post was published on the now-closed HuffPost Contributor platform. Contributors control their own work and posted freely to our site. If you need to flag this entry as abusive,
send us an email
.