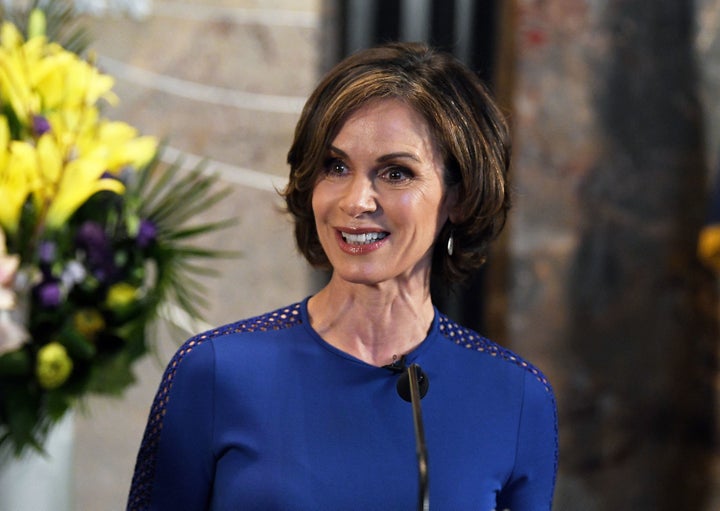 Elizabeth Vargas announced on Friday that she would be leaving ABC News in May after two decades with the network.
The "20/20" anchor sent a memo to her colleagues saying it was a "profound privilege" to have worked alongside them at the news network. She also apologized for the announcement's timing, saying she had hoped to save the news for the new year.
"I am sorry only to have to share this news with you as we celebrate the holidays. I had hoped to make this announcement after the first of the year," Vargas wrote in the memo, shared with HuffPost.
The 55-year-old first joined ABC News in 1996 as a newsreader on "Good Morning America." In a memo to staff on Friday, ABC News President James Goldston said Vargas was leaving "to pursue new ventures."
In his letter, Goldston noted that Vargas is the second woman to have served as an anchor on "20/20."
"She moved into that role ― a daunting assignment to follow in the footsteps of our legendary Barbara Walters ― with true determination to tell the stories from around the globe that explore important issues in depth and tap into significant moments in our culture," Goldston wrote.
The ABC News president went on to highlight Vargas's many news accomplishments, noting the journalist's "courage" in sharing her own story regarding a years-long battle with alcohol addiction.
"We were most proud of her courage and grace in telling her own story about her struggle with anxiety and alcoholism," Goldston wrote.
Vargas has spoken openly about her addiction to alcohol and her experience with anxiety and panic attacks. Her 2016 memoir, "Between Breaths: A Memoir of Panic and Addiction," detailed that struggle, which led her to seek out rehabilitation treatment on several occasions and which she said was among the factors that led to her divorce from singer-songwriter Marc Cohn.
"Her best-selling memoir has helped so many people by raising awareness about the importance of finding treatment for millions who are still struggling," Goldston wrote. "She continues to be an inspiration for us all."
Vargas will exit ABC News after finishing out the 40th season of "20/20" in May.