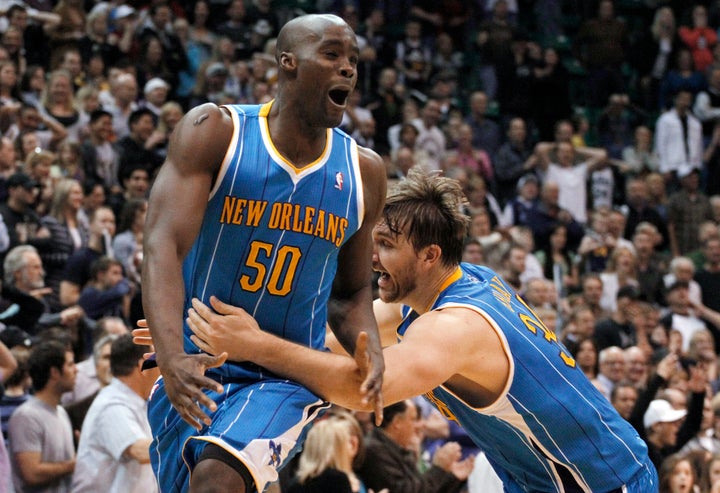 The Hornets center quickly grabbed the ball and threw up a wild shot from 20 feet out and banked it in at the buzzer to tie the game.
"I saw Chris jump, saw the ball bounce and said all I have is time for a touch-and-go," Okafor said after the game. "I touched it, squared and looked at the rim, and let it go."
The Hornets went on to win 121-117 in overtime.
Scroll down to watch the video.