Hurricanes Harvey and Irma have devastated the lives of many in Texas and Florida, and now Hurricane Maria has wreaked havoc on Puerto Rico, leaving the island without power. This year's hurricane season has highlighted the importance of emergency preparedness measures, especially for those with a chronic heart condition such as cardiomyopathy.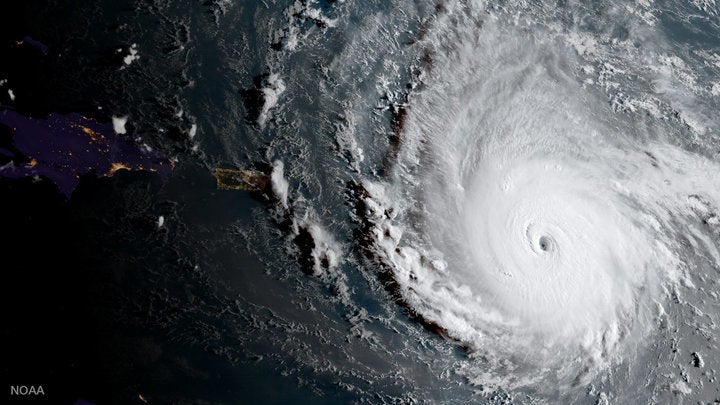 For families affected by cardiomyopathy, emergency preparedness is more than just stocking up on water and canned goods. Extra considerations need to be taken into account, and for those in need of a heart transplant, the level of preparedness can mean the difference between life and death.
Cardiomyopathy is a chronic and sometimes progressive heart disease, where the heart's ability to pump blood in the body is compromised. Most children with cardiomyopathy need daily medications and some rely on a pacemaker or implantable defibrillator to regulate their heart rate. Any disruption to their treatment plan can be fatal, especially for those who are in end stage heart failure and in the hospital waiting for a heart transplant.
Cardiomyopathy is the number one cause of heart transplants, and according to the United Network of Organ Sharing (UNOS) someone is added to the national transplant waiting list every 10 minutes. In Puerto Rico, there are 464 patients on the organ transplant list, and in Texas where Hurricane Harvey hit, there are nearly 400 patients on the waiting list for a new heart.
Nineteen-year-old Brandt Kephart is one of them. Diagnosed with dilated cardiomyopathy at 7 weeks old, Brandt had a left ventricular assist device (LVAD) placed in his chest to help his weakened heart pump blood. Every night, Brandt has to connect his LVAD to a power source to charge the battery. Without power, Brandt's life is in jeopardy.
When Hurricane Harvey approached, Brandt had to be evacuated. The four-day hurricane caused more than 300,000 power outages, including Brandt's hometown, leaving Brandt on extended evacuation for 11 days. If he had been dislocated any longer, he would have had to be re-listed with another hospital's transplant program prolonging his wait.
As Hurricane Jose travels up the east coast with Hurricane Maria on its tail, Cindy Long, a mom in Wellfleet, Mass., is closely monitoring the weather reports. Her son, Sam, who had a heart transplant last Christmas, has frequent appointments at Boston Children's Hospital. This week he has a cardiac catheterization, a sedated procedure that takes tissue samples from the heart. These appointments are necessary to check that his body is not rejecting his new heart. The procedure is scheduled months in advance and is not easily rescheduled.
"The fast ferry from Provincetown to Boston won't be running during a hurricane, and Route 6 off the Cape can be backed up 20 miles," worries Cindy. "Being separated from Sam's cardiac team always makes me nervous."
Many weather experts predict 2017 will be an above average season for tropical storms and hurricanes. UNOS Organ Center is actively supporting the transplant hospitals and organ procurement organizations in the areas being impacted, and families with children with cardiomyopathy living in areas most vulnerable to hurricanes will continue to be on high alert.
CCF's Medical Advisor and Director of the Children's Research Center of Michigan at the Children's Hospital of Michigan, Steven Lipshultz M.D., spent many years as chief of staff at Holtz Children's Hospital located in Miami. He's experienced several hurricanes and insists every emergency plan for a chronic patient should have an essential "go" pack with a medical information card, a week's supply of medication, and portable medical devices such as an automated external defibrillator (AED) stored in a waterproof bag or container.
With hurricane season far from over, it's important that we all are prepared, especially those with a chronic illness like cardiomyopathy. Dr. Lipshultz recommends patients stay in close contact with their child's cardiac team during an emergency. "I tell my patients that the team is here for support," says Dr. Lipshultz. "Pick up the phone and call us whenever you need advice or help in an emergency." For transplant-listed patients who need to relocate to another transplant program due to long-term dislocation, contact UNOS' patient services at (888) 894-6361 for assistance.
This post was published on the now-closed HuffPost Contributor platform. Contributors control their own work and posted freely to our site. If you need to flag this entry as abusive,
send us an email
.