Sundance Film Festival
has long been credited for discovering emerging voices in film. The
Short Film Program
is where up-and-coming filmmaking talent can present a "calling card" (less than 50 minutes) of a movie. According to Sundance:
"[Short films are] driven by innovation and experimentation...Transcend[ing] the rules of conventional storytelling."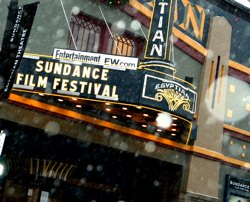 Paul Thomas Anderson,
director of
Daniel Day-Lewis
starrer
There Will Be Blood,
made his start as a filmmaker with a short film
at the Sundance Film Festival in 1993
titled
Cigarettes & Coffee.
Who is the next rising talent to be discovered within snowy Park City's cramped movie theaters? This week, 64 short films representing 18 countries will be presented in seven programs at the festival. Of the 64 films, 9 are either directed or produced by Latinos and/or Hispanics, or present Latino themes.
This year's short films represented by Latinos and Hispanics offer a wide array of unique subjects and characters--from challenged love relations in the digital age to sisters battling grief through relieving a plugged milk duct: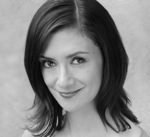 The Debutante Hunters (Director: Maria White; Producers: Maria White, Brad Jayne, Kristy Olson Cuthbert; Executive Producers: Tom Clark, Matthew Mebane, Patti White, Stefani Tewes; Cinematographer: Alan Newcomb; Editor: Erik C. Andersen; Composer: Jasper Randall)
In the low country of South Carolina, some true southern belles reveal their more rugged side, providing a glimpse into what drives them to hunt in the wild.
The short film's director, Maria White, is a professional ceramic artist, former volunteer at Sundance, and is half Mexican. While her short film does not maintain "specifically" Latino themes, White notes that her next film project in the works explores her Mexican roots.
• • •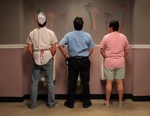 Fourplay: Tampa (Director: Kyle Henry; Screenwriter: Carlos Treviño; Producer: Jason Wehling; Executive Producers: Jim McKay, Michael Stipe; Cinematographer: PJ Raval; Editor: David Fabelo; Production Designer: Caroline Karlen)
A surreal, slapstick comedy set in a public bathroom about a gay Latino "Charlie Brown" looking for love in all the wrong places.
Director Kyle Henry's
first feature
Room
premiered in Sundance's Frontier category in 2005.
Lead talent Jose Villareal
is from Nicaragua and he grew up in New Orleans. He's appeared on
Fox's PRISON BREAK,
but
Fourplay: Tampa
is his first leading role. Screenwriter
Carlos Treviño
is a self-proclaimed "Tejano," and when asked how it feels to be representing Latinos at Sundance, Treviño's response is:
"Amazing. Though I'm proud to represent all parts of myself: the Latino part, the Anglo part, the gay part, the tall part."
There was word that the opening credits of this short film were filmed in Cuba, but it's not true. The director responded:
"Actually, we filmed in Tampa, FL, though their historic Ybor City neighborhood sure looks a lot like Cuba."
For more on
Fourplay:Tampa,
watch the
trailer
and visit the
filmmakers' website
.
• • •
Juku (Director: Kiro Russo; Screenwriter: Gilmar Gonzales, Kiro Russo; Producer: Miguel Hilari; Cinematographer: Pablo Paniagua; Editors: Pablo Paniagua, Kiro Russo; Composer: Carlos Gutierrez; Sound Designer: Kiro Russo)
About ten thousand people enter daily into Posokoni, the largest tin mine in Bolivia, and make their way into primordial darkness.
Director Mauricio Quiroga, also known as Kiro Russo, was born in La Paz, Bolivia.
• • •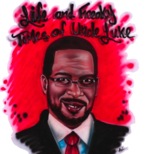 Life and Freaky Times of Uncle Luke (Director: Jillian Mayer; Screenwriter: Lucas Leyva; Producers: Jillian Mayer, Lucas Leyva, Nick Orsini; Executive Producer: Evan Rosenfield; Cinematographer: Jon Kane; Editor: Lucas Leyva; Sound: Cory Czajkowski, Diego Meza Valdes)
Life and Freaky Times of Uncle Luke is a remake of La Jetée, set in Miami, and starring Uncle Luke of the musical group 2 Live Crew.
Does
"Me So Horny"
ring a bell? This film stars 2 Live Crew's lead talent, Luther Campbell, and was written by
rising star Lucas Leyva, born and raised in Miami by Cuban parents.
According to director
Mayer's website:
"Told entirely through a series of installations...the film recounts Luke's rise to fame as he changes the face of hip-hop and fights for first amendment rights- and later as he ushers Miami into a golden era of peace and prosperity as Mayor."
Check out a
sneak preview of this innovative mixed media film online
.
• • •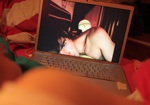 Random Strangers (Director: Alexis Dos Santos; Screenwriter: Laurence Coriat; Producers: Soledad Gatti-Pascual, Valentina Brazzini; Cinematographers: Flora Lau, Alexis Dos Santos; Editor: Saskia Kievits; Production Designer: Elisa Miller)
Rocky and Lulu bump into each other on Chatroulette.com and create a place where they can truly be themselves. But how real is their world?
Although a UK Production,
the film's director Dos Santos
was born in Buenos Aires and raised in a windy village in Patagonia. His second feature film,
Unmade Beds,
premiered at Sundance in 2009. In Random Strangers, director Dos Santos strives to:
"...[R]epresent a new generation that grew up with social networks as their main form of social interaction...and that is a global phenomenon."
• • •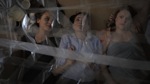 Spoonful (Director/Screenwriter:: Jenée LaMarque; Producer: Steven J. Berger; Cinematographer: Mattias Troelstrup; Editor: Heather Mathews; Production Designer: Emilio Ramirez; Original Music: Julian Wass)
After their father dies, three sisters return to their childhood home to pack up the family house. How will these sisters reconnect in this time of crisis?
Director LaMarque
is a graduate of Stanford and AFI. Her feature screenplay
"The Pretty One" recently made the black list
and she will be directing it as her first feature in the coming months (
Steven J. Berger
is producing;
Robin Schorr
is Executive Producer; and
Mary Vernieu
is casting). Marque is third-generation Mexican and she feels it identifies her work in film:
"I think that my struggle with identity that comes from being a biracial woman has come to really define my voice as a filmmaker. Identity is the main topic that has woven its way through all of my work."
• • •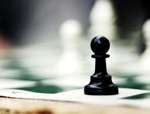 Odysseus' Gambit (Director/Screenwriter: Álex Lora Cercos; Sound Recording: Carlota Royuela)
During his lifetime, each man plays cosmic chess against the devil.
Director Lora, a Fulbright Scholar, hails from Barcelona, and resides in NYC. This short film was shot on the Panasonic Lumix GH1 with old Nikon lenses. Lora claims he possesses a "Latin American" style of filmmaking. His concern is consistently with themes of "margins" and "incapacity."
• • •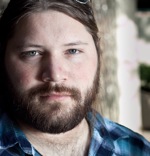 Playtime (Spielzeit) (Director/Screenwriter: Lucas Mireles; Producers: Ryan Slattery, Christopher Becker, Lucas Mireles; Cinematographer: Jens Nolte; Editors: Nicole Kortlüke, Daniel Rakete Siegel, Lucas Mireles; Sound: Tom Boykin; Photographer: Paul Pieck; Consultant: Jason B. Kohl)
Inspired by Billy Wilder's People on Sunday (1930), Playtime is a seamless journey of German youth and innocence on a Sunday afternoon.
This film
was shot entirely in Germany, as part of a collaborative film project between
UCLA
and
Internationale Filmschule Koln
. The director Mireles is a former shot putter for the University of Houston and the Mexican National Junior Olympic team. His first short film,
Hijo de mi Madre,
premiered at Sundance in 2011. Mireles feels
his filmmaking voice
has been affected by his roots:
"Growing up in South Texas, there is a very prominent Mexican culture, but it is also infused with the overall Texan culture, which I feel has the greatest influence on my work."
• • •
If you aren't attending the festival and therefore not able to see one of these short films on the big screen, don't worry--you can now view a few of them online thanks to Yahoo!, this year's official sponsor of the Short Film Program at the 2012 Sundance Film Festival. Yahoo! has selected a handful of short films to make available for online viewing; these films are also open to public voting for a Yahoo! Audience Award, which includes a $5,000 cash prize, and will be honored to the film receiving the most online votes by the end of the festival.
Of the abovementioned Latino films, you can screen the following online:
• The Debutante Hunters
• Odysseus' Gambit
ABOUT SUNDANCE'S SHORT FILM PROGRAM
Sundance Film Festival 2012 received a record high 7,675 short films for consideration, of which 64 films were selected by a panel of 7 programmers; those accepted account for less than 1% of short films considered.