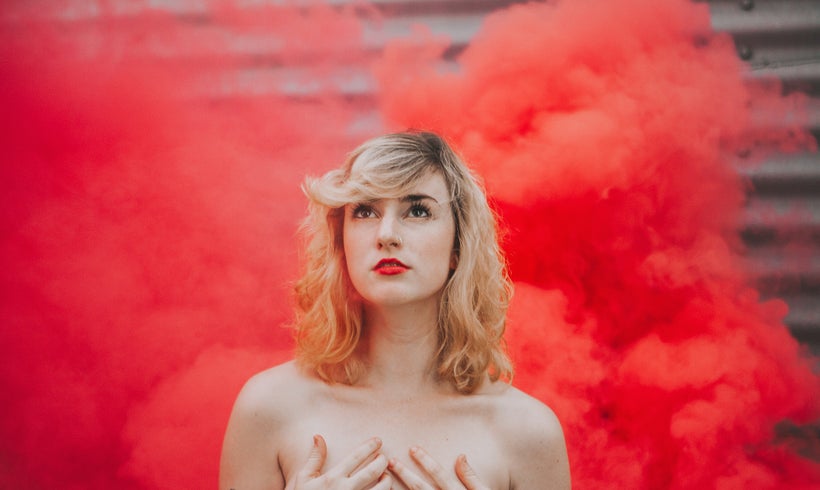 Rape culture lives in the deepest part of society whether through messages in popular music and film or in shaming dress codes in establishments like educational and work environments. Its violent and life-changing effects can be seen in the letter from the Stanford rape survivor to her attacker Brock Turner. As rape continues to be a prevalent occurrence on college campuses around the United States, artists around the world like indie-pop music artist Emily Blue are using their voices to highlight the consequences of rape and prevalence of the culture. 
According to the Rape Abuse and Incest National Network,"As of 1998, an estimated 17.7 million American women had been victims of attempted or completed rape." RAINN also reports that college women 18-24 are 3 times more likely to experience sexual violence than women in general. Sexual assault is not gender restricted, however. Since 1998, 2.78 million men had been victims of rape or attempted rape and transgender students have higher risk of being a crime of sexual violence, according to RAINN. 
Due to personal experience and prevalence of rape culture, Emily Blue's first single "No Pain" off her LP Another Angry Woman explores the themes of rape culture, gendered violence, and womanhood through a somber, sobering melody highlighting the voices of the often silenced victims of sexual assault and abuse. Blue, a sexual assault survivor, is releasing the "No Pain" video and the Another Angry Woman album to help the Rape Advocacy, Counseling, and Education Services (R.A.C.E.S.), one of many social services organizations suffering due to the budget crises in Illinois. Since the 1970's, R.A.C.E.S has offered a 24-hour hotline and counseling services for victims of rape, and money received from Another Angry Woman will be donated to R.A.C.E.S. through a Kickstarter so that sexual assault and abuse victims continue to be empowered to break the silence as they do in Blue's "No Pain" video.  
While Emily Blue's Another Angry Woman seeks to put the ugliness of rape culture in the forefront, her bravery and willingness to publicly share her story through her art is a beautiful step in showing how to overcome the silence perpetuated in rape culture. The video for Blue's first single, "No Pain", is an inside look into the beauty of collaborating for a cause to uplift, acknowledge and support each other's voices for change.
This post was published on the now-closed HuffPost Contributor platform. Contributors control their own work and posted freely to our site. If you need to flag this entry as abusive,
send us an email
.