Tokyo, Japan, is another of my favorite cities to shop! If you'd like to visit all of Tokyo's shopping areas, be prepared to stay for at least a week. A couple must-visit neighborhoods are Shibuya and Shimokitazawa.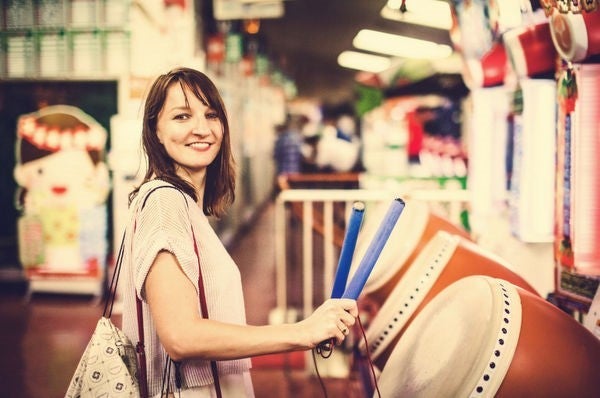 Shimokitazawa is known for its vintage clothes and artsy shops. I only got one shirt from Japan, and instead stocked up on stationery and stickers. Sometimes it's the little things that make me happy!
My personal favorite is seeking out all the "kawaii" shops. Kawaii means "cute" in Japanese. You can find kawaii housewares, stationery, and clothes. Kiddyland has the best selection, and you can also find it in smaller quantities (but better prices) at Daiso stores. Daiso are low-cost home good stores that you can find everywhere. I found the cutest small bowls and cups with playful bears on them!
It's easy to spend all day in Shibuya, with its amount of shopping malls and home goods stores. For gifts, visit Tokyu Hands for one-of-a-kind (and distinctly Japanese) souvenirs. Visit LUSH for handmade, organic cosmetics. I got several bath bombs and loved them!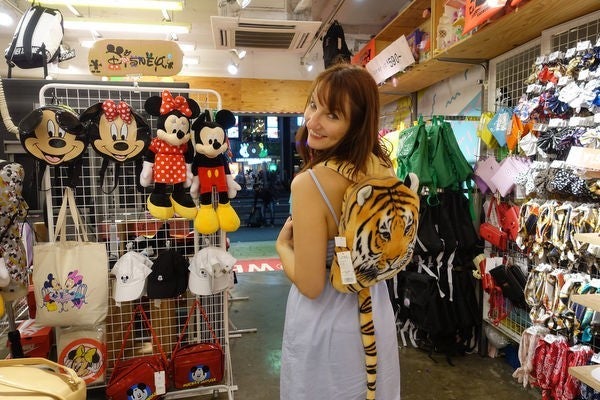 Don't Miss a Side Trip to Kyoto
Kyoto is a welcome change from the fast-paced culture of Tokyo. I think Kyoto is fun because you can ride bikes everywhere. Plus, don't miss a bike ride to nearby Arashiyama. There is a beautiful Bamboo Forest that will single-handedly drain every percentage of your camera battery.
Arashiyama also has a monkey park that's situated at the top of a hill. The monkeys are all over the place, and they let you walk right up to them! They're wild, but are used to fascinated humans.
Unfortunately, I missed out on Cherry Blossom season. But I hear they light up the park with pretty pinks and whites.
One-way Business Class flights to Japan cost me 60,000 miles + $5 in taxes and fees. For an even better flight experience, try to find a seat on Cathay Pacific or Japan Air Lines!
I stayed for free at the Grand Hyatt Tokyo. I used my 2 free nights from a credit card sign-up bonus for part of my stay.
There are plenty of hotels where you can stay with points, so it doesn't have to be Hyatt!
Tokyo is one of my favorite shopping destinations because of its unique, distinct culture. I love going to Shibuya and Shimokitazawa, and shopping at their "kawaii" stores.
A nearly free trip to Tokyo is easy using miles and points – I highly recommend that you try it!
This post was published on the now-closed HuffPost Contributor platform. Contributors control their own work and posted freely to our site. If you need to flag this entry as abusive,
send us an email
.