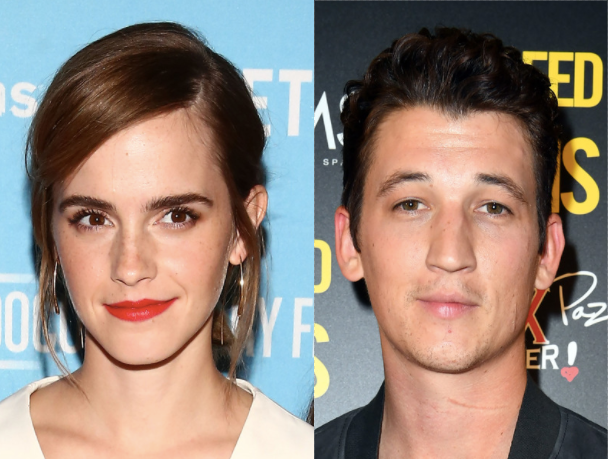 No one needs to feel bad for Emma Watson and Miles Teller. With enough "Harry Potter" and "Divergent" money between them to fill a Gringotts bank vault, something tells us these two will land on their feet. But it has to sting just a little bit to watch their contemporaries showered in awards for a movie they were almost cast in. 
Yes, that's right. Watson and Teller were this close to playing Mia and Sebastian in Damien Chazelle's "La La Land," which picked up seven Golden Globes on Sunday night, including top honors in the acting categories for Emma Stone and Ryan Gosling. 
Teller first revealed his connection to the celebrated movie musical in a 2015 Esquire profile, in which he explained that Chazelle eventually didn't consider him to be "creatively right for the project." 
Chazelle, who directed Teller in 2014's critically acclaimed "Whiplash," confirmed to Uproxx in September that in the years it took to assemble a cast for "La La Land," a Watson/Teller combination was indeed very close to making it to the big screen. 
"The casting of this movie during the six years it took to get made went through lots of permutations, and it's true there was a moment where Emma Watson and Miles Teller were doing it," he said. "And neither of those casting things wound up lasting or working out. But it was part of the up and down of this movie: that we were about to make it, we were about to not make it, about to make it, about to not make it."
"Getting a musical movie made is like a slightly bigger miracle," he added. "And it just requires every little piece. Like Ryan and Emma agreeing to do this and take a gamble on this and on me. It requires all these things to line up at just the right moment."
Listen to a snippet of Watson singling below: 
BEFORE YOU GO
PHOTO GALLERY
An Overview Of The 2017 Oscar Race