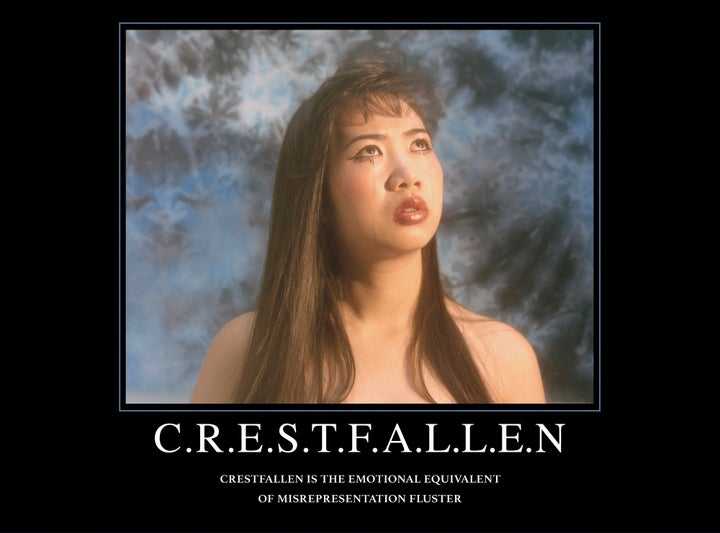 A new photo book is questioning the ways people picture Asian women. 
Elizabeth Gabrielle Lee, a photographer based in London, released a collection of curated photos late last month spotlighting East Asian women and the stereotypes that have surrounded them. Entitled "XING," the book is dedicated to exploring diversity among Asian women.
Lee, who is originally from Singapore, told HuffPost that too often, people perceive Asian women as sexual objects. She hopes her book will address this mindset ― particularly the traditional male gaze that fuels it. 
"When one thinks of Asian women it is hard not to associate them with sex and sexuality," the 23-year-old said. "However this isn't to say that it is wrong to think of Asian women as attractive beings, but rather to rethink their lack of agency on their own bodies."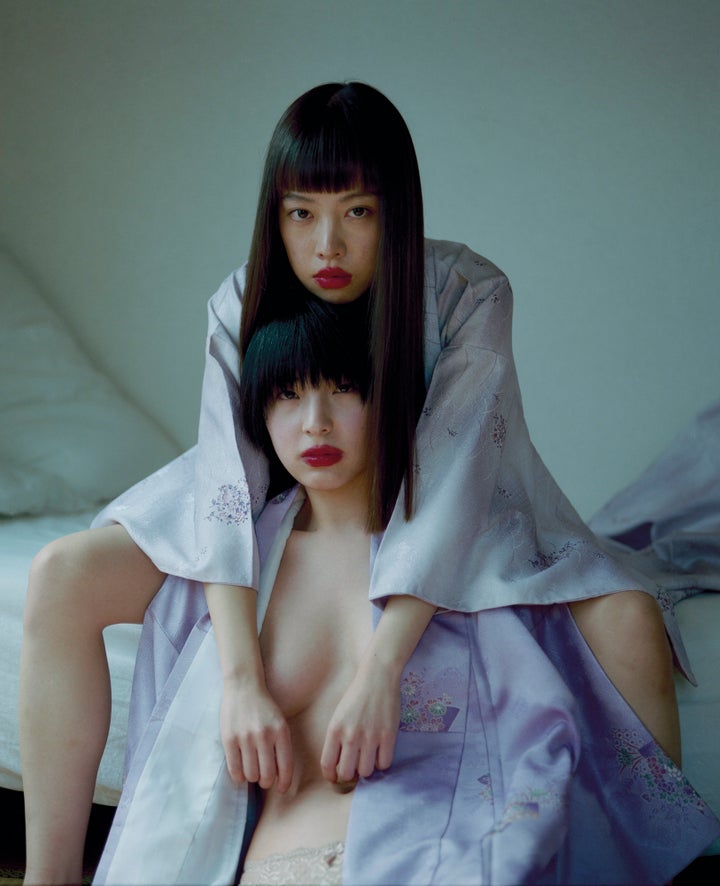 From photos of people in a tight embrace to intimate individual portraits, the photos show women defining what it means to be Asian themselves, and owning their bodies in the process. Lee explained that the pictures use both mimicry and subversion to counter perceptions of Asian women as dragon ladies, subservient housewives, tea-serving geishas or schoolgirls ― tropes depicted in mainstream media. Lee said the collection shifts the subjects' role from women as two-dimensional passive objects to active beholders, in charge of their own stories. 
For the project, Lee drew inspiration from post-colonial scholars like Gayatri Spivak and Edward Said to filmmakers Wong Kar-wai and Takeshi Kitano. The book sources work from a variety of photographers including Vivian Fu, Lin Zhipeng, and Teresa Eng among others, showcasing a mix of both established and up-and-coming photographers who Lee's come to appreciate throughout her research.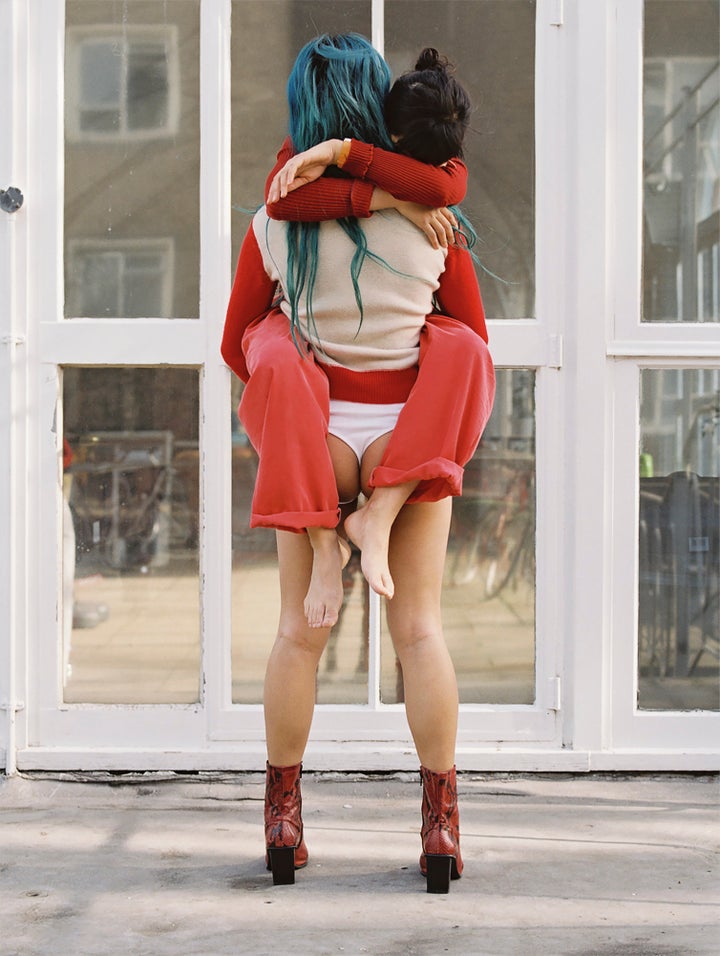 In many ways, the title of the book, "XING," is symbolic of Lee's mission. The romanization can elicit a range of words in Mandarin that mean "sex," "sexuality," "to wake up," "to grow aware," and "essence of a person." The assortment of connotations mirror many of the themes addressed in the photos. 
According to Lee, the project was borne out of her own personal experiences and observations. As an Asian woman who's lived in London for a few years, she's dealt with sexual and verbal harassment. And those incidents have pushed her to examine how marginalized or "othered" women beyond herself are treated.
She became increasingly aware of this treatment after seeing the spike in hate crimes following both Brexit and the U.S. election and felt it was necessary to elevate the voices of Asian women.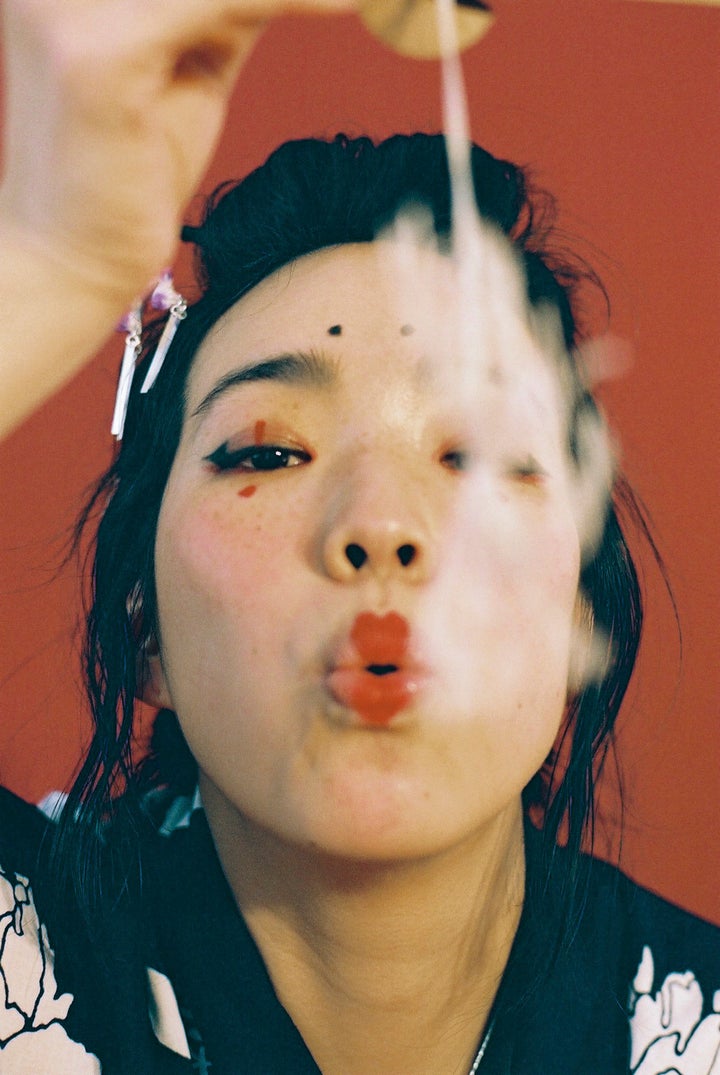 "Considering the state of where our world is today, there could not have been a better time to address misconceptions of lesser-known cultures and racial groups," Lee said.
Ultimately, she wants readers to see Asian women as their authentic selves.
"I hope the book is a message to the West (as well as to its Eastern counterparts) that the Asian female identity is multifarious, and it is ever-changing and independent," Lee explained. "I hope 'XING' inspires the many from all different backgrounds and ethnicities that it is important to own and be proud of one's heritage."