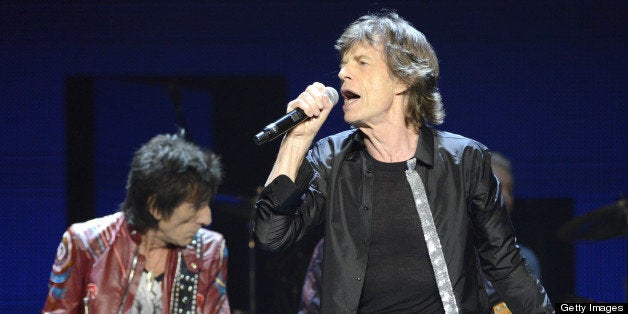 My little boy, all 6-foot-4 of him, requested that I invite him to a Rolling Stones concert, stressing that I had taken his sister some years before, at a time when he was brutally dismissed as too young to attend. He claimed I had promised to eventually bring him. How did he remember this from his tenure as a sticky fingered nine-year-old playing "My Bonnie" on a $50 guitar? I assume I must have vaguely proffered a future invitation; I do not recall this conversation but would surmise his memory functions better than my own. His ears are infinitely superior. Too many rock concerts have diminished my auditory channels. Please note: He didn't invite me, but requested an invitation. On a second note: I must remark on the fact that he is now 24 and seemingly unashamed to be spotted at a rock concert in the company of his mother. And on a third note: I am not informing him that I am writing this (or maybe he will suddenly develop acute embarrassment).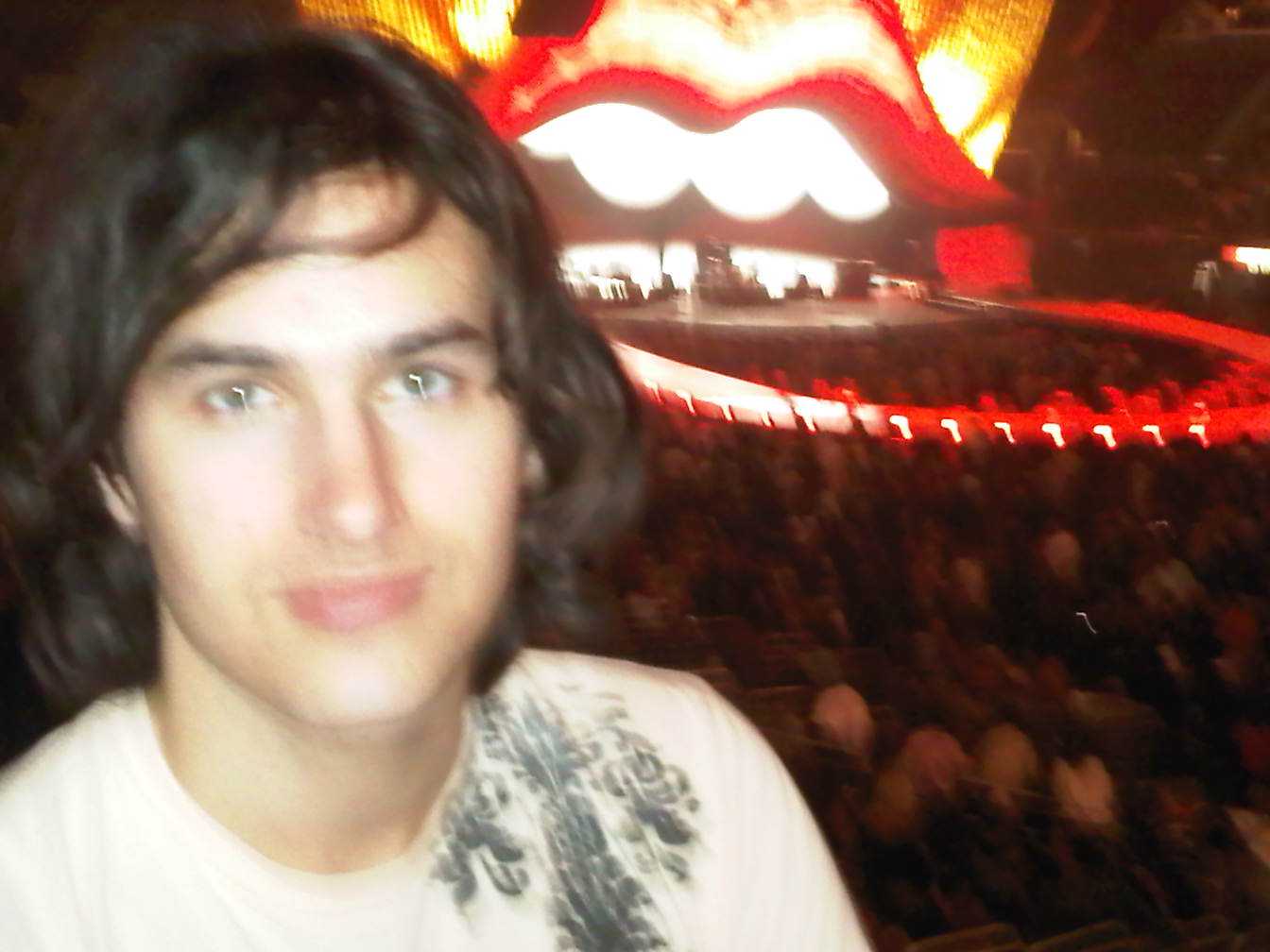 I remember attending my first Rolling Stones concert, actually my first rock concert ever, at 13. And while my mother may have dropped me at the ticket gate, she certainly didn't enter. And here's my son, embracing my presence. And we looked around the arena and observed whole families in attendance. We encountered a striking young law student, a friend of my son's, there with her boyfriend... and her mother and father, and several younger siblings. My son and I were not the only mother-son combo. And there appeared to be some father-daughter duos as well, although with men of a certain age and young females, it can be difficult to ascertain. (Cougars look somehow different than mothers when escorting very young men, more proprietary and Madonna-like.)
The concert ran two and a half hours, the thumping music as fresh and powerful as it ever was, as full-blown as any of the seven Stones performances I had witnessed, even without Tina Turner or Stevie Wonder to provide an opening set. Guest spots with Gwen Stefani and Keith Urban were very fine. Mick Jagger managed to sing and dance and strut the distance, making me wonder why Beyoncé and Britney, in great shape and nearly forty years younger, require lip-syncing. For the first time, the Stones performed "Emotional Rescue" live and Jagger hit all the falsetto notes he recorded in 1980. Mick retains the loose limbs and looks of a rag doll of a boy beneath the chin, although his formerly devilish/angelic face now resembles the visage of Don Knotts, with just a dollop of Ed Sullivan (the Stones performed on the Sullivan television show six times during the 1960s) thrown in. But he's still hot. And Keith Richards remains the essence of cool. All the Stones have maintained youthful figures -- Charlie Watts as narrow as a drumstick and Ronnie Wood more handsomely biceped than ever. His antecedent, former Rolling Stone Mick Taylor arrived for a guest stint on "Midnight Rambler" and while he played his guitar masterfully, he has not maintained a slender silhouette. I wonder if Taylor could have remained with the Stones had he so desired; the septuagenarian-ish band may have a rule against members weighing over 140 pounds. They are certainly the favored templates for most rockers. Slim Adam Levine, 35 years younger, wants to 'move like Jagger.' And why not? Jagger has some good kinetic genetics. One of my favorite YouTube snippets features his phys-ed professor dad explaining how 'gym shoes' are better for rock climbing than boots, indicating his fifteen-year-old 'Michael' as the sneaker model.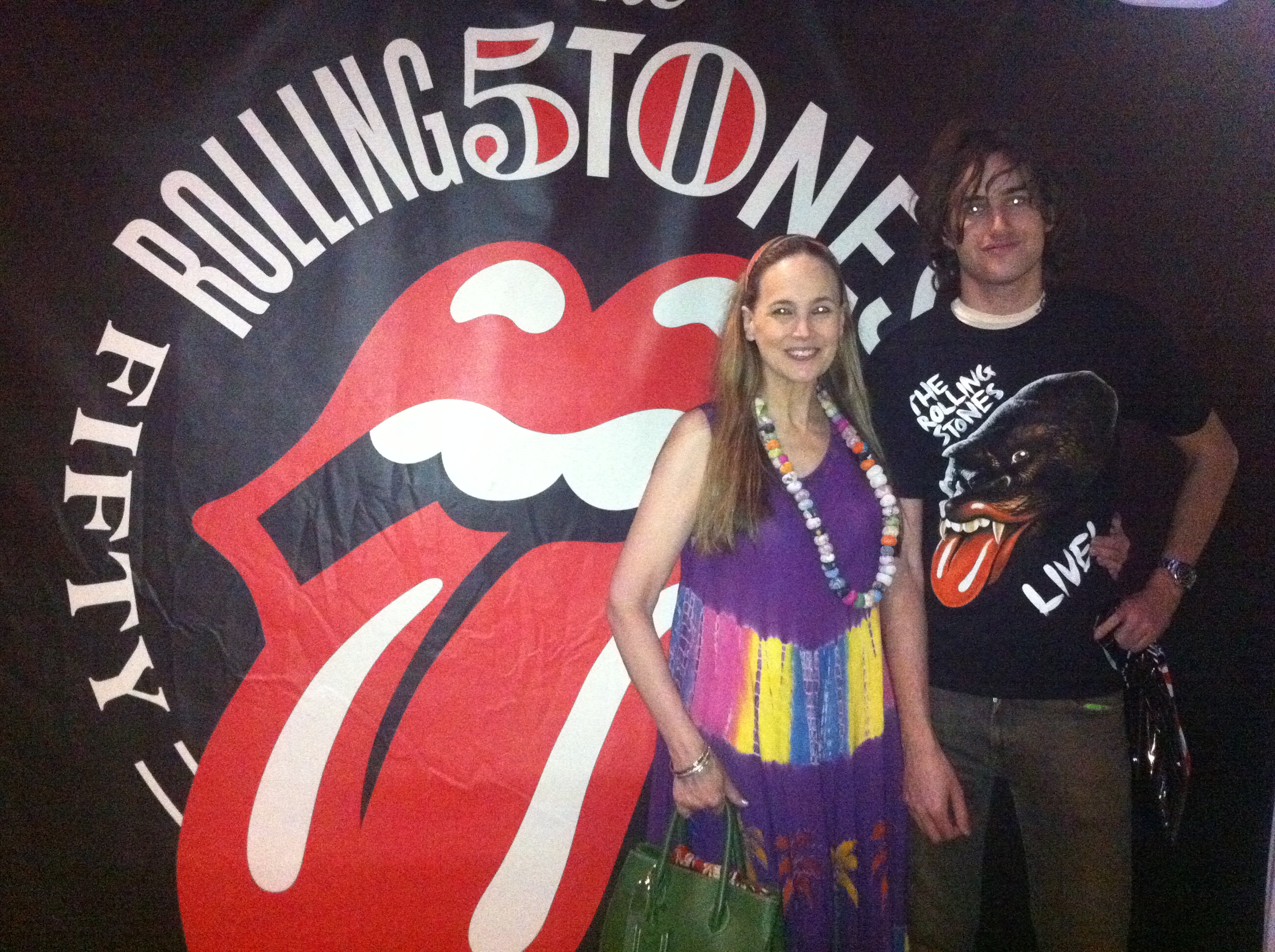 But returning to my own son, I am reminded of an intriguing piece in last week's New York Observer, titled, "Bring Back the Generation Gap!" by Peter Hyman, who rants: "Take rock concerts, for example, those smoke-filled dens of electrified wizardry which young people used to seek out in defiance of their parents. Now they're family outings." But so what? This new gapless generation refuses to knock us off their clouds. Instead, they share them with us.
And this was indeed a family outing, at least for my son and myself. But wait a second! Come to think of it, it's my rock concert, not his. I don't see my strapping boy inviting me to Die Antwoord or Florence and the Machine, though I'd love to attend. Hmm... While I acknowledge that I am allotting the music of my childhood to my children, I guess I shall have to spring for my own ticket to Florence.
I recall my mother luring me to Carnegie Hall to experience an aging Frank Sinatra in the early 1980s. Wasn't that a similar endeavor? I loved seeing Sinatra with my mom. And my son was thrilled with his first Rolling Stones concert, even accompanied by me. He "liked it, liked it, yes he did."