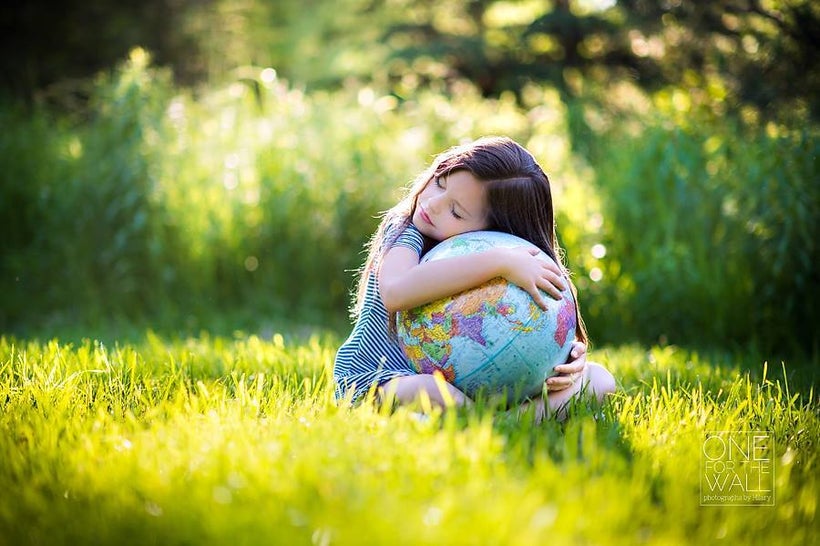 As the earth's human population continues to grow, so do environmental problems.   Habitat Destruction and Climate Change is threatening our ability to provide for humanity's basic needs.  Climate Change is inextricably linked to species extinction, another facet of the decline of our environment. At 1,000 times greater than the normal extinction rate, loss of biodiversity has reached proportions that define this time as the greatest Extinction Event since the disappearance of the dinosaurs. It is now known as the 6th Mass Extinction, and the first one to be caused by humans. 25% of all wildlife are now threatened with extinction within the next 20 years. Today's children are the last generation that can save the many species of exotic animals that we all know and love, and many more we have yet to discover… for time is running out. The many threats to both humanity and the world of wildlife that climate change represents has finally been acknowledged, by not only the overwhelming numbers of scientists, but by everyone from the Pope to the Pentagon, including the nearly 200 countries who developed a plan to deal with climate change at the 2015 Paris Accord.
The early signs of Climate Change are already upon us.  Marine scientist now report that over 90% of the Great Barrier Reef is dead or dying due to the warming of the oceans and the increase of CO2.  Loss of these  most beautiful and importantly diverse regions of the oceans is truly tragic.  On land drought stress and warming seasons has induced an epidemic of the Mountain Pine Beetle resulting in huge die-offs of millions of trees in our national forests. Weather extremes are noticeable around the globe with storms becoming more severe and their destruction increasingly expensive and life-threatening.
Ironically, as the world's urgency to deal with environmental problems becomes paramount, our students' preparedness is found greatly lacking. The youth in schools today can be called the Climate Change Generation as they are the first generation to face fully the brunt of the effects of climate change. These students must become environmentally literate to deal adequately with the challenges they face.
United States Conference of Mayors - Resolution No. 89
"BE IT RESOLVED that the U.S. Conference of Mayors finds that there is a critical need for educating the next generation in environmental awareness and that full and dedicated funding sources for such environmental education outreach be created."
Nature-deficit Syndrome
It is now a thing.  Children are spending far less time in nature. In 2010, the Kaiser Family Foundation released a report citing an increase in the time that 8 to 18-year olds spend with electronic media (e.g., television content, music/audio content, computers, video games). The amount of time increased from 6 hours and 21 minutes per day in 2004 to 7 hours and 38 minutes per day in 2009. The proliferation of electronic media access and use, along with other barriers that limit outdoor play and time spent in nature (e.g., parental fear of abduction or harm, traffic dangers, lack of natural space), restrict children's access to the social, emotional, physical, and intellectual benefits of nature. There are many consequences to indoor childhoods, including a documented epidemic of childhood obesity (1in 3 are overweight) and other negative impacts on health. In addition to the tremendous health benefits of time spent in nature, studies suggest that positive experiences in nature in childhood have a strong positive relationship with pro-environmental attitudes and behaviors as adults.
 The social universe that is raising today's children largely lacks the ability to provide adequate environmental education, currently.  Studies consistently reveal that the U.S. public suffers from a tremendous environmental literacy gap that appears to be increasing rather than decreasing. For example, two-thirds of the American public fail even a basic environmental quiz and a whopping 88 percent of the public fail a basic energy quiz . These same studies found that 45 million Americans think the ocean is a source of fresh water and 130 million believe that hydropower is America's top energy source.
STEM education lags
The acronym "STEM" stands for Science, Technology, Engineering and Math.  STEM education is recognized as critically important to the economic future of the United State and so is in favor with teachers, governments and business leaders. Environmental education ("EE") is often considered a subset of STEM education and is generally recognized as a particularly engaging way to spark interest in children for STEM subjects.  However, funding and therefore manifestation of STEM goals and ideals are lagging far behind the needs of our students, nowhere worse than in the state of California.  This is particularly ironic considering California's reputation for being more environmentally progressive than most states and a hotbed of science and technology.  Somehow the children are being left behind.
 According to the California STEM Learning Network, "A recent fourth-grade science assessment reveals California ranked last - lowest in the nation in National Assessment of Educational Progress (NAEP) scores.
1-2 hours in a year?
 Schools are often part of the problem: Published in the prestigious journal "Science", in February, 2016, in the first nation-wide research involving 1500 science teachers, reveal lack of environmental literacy among the teachers, themselves...
"A nationwide survey of 1,500 middle school and high school science teachers released Thursday found that nearly two-thirds of educators are not relying on scientifically sound information when teaching students about climate change."
"Researchers determined that teachers spend only about one or two hours over the course of the school year on climate change, and the information they give students is often contradictory or wrong."
13%?
A report on a new study by the California State Department of Education released in the Fall of  2015, called, "A Blueprint for Environmental Literacy",  states a recent survey of school principals revealed that only 13% felt that they had adequately incorporated environmental education in their school.
 The Blueprint calls for vigorously increased improvements in providing environmental education including the use of "informal environmental education service providers" such as zoos, museums, and school assembly providers such as A-Team For Wildlife.
Youth - It is Their World Too
 Half of the world's population are children. Today's generation is increasingly concerned about the state of the world they are about to inherit. Youth of the last generation experienced being invited for the first time into social movements as participants.  Today's generation is going further, asserting themselves as change-makers; stepping forward as leaders in both social and environmental activism. Kids today are not just joining in, they are taking the lead. However, will they have the tools they need available for them to succeed?
 It must also be considered that 70% of today's conservationists will be gone within 20 years, due to aging and retirement.  All of those conservationists must be replaced, and many more will be needed to enact conservation programs in the near future. As natural environments decline, more conservationists (and conservation-minded people) are needed than ever before.  Indeed, only about 10% of world species have been studied and indications are that the IUCN Red List of endangered species would be tripled if more were known about more species. A proactive effort to create students of conservation is needed to insure an adequate supply of professional conservationists to safeguard our natural resources in the future.
 Change-making youth leaders are raising consciousness like never before. There is nothing more powerful, more universal than a child's love for animals.  That empathetic connection leads to wanting to save endangered species, their habitats, and eventually to preserving a healthy natural environment that can sustain us all.  This love for animals can lead children to realize their ability to change the world.  While many, many programs exist to assist the implementation of solutions to various environmental problems, far less attention and funding is directed towards educating our youth in science and environmental literacy.  Our future depends upon correcting this imbalance.
 A-Team For Wildlife is focused specifically on educating and motivating children to learning how to save and protect animals and their habitats - a theme readily embraced by children of all ages. Our mission is to "Serve youth saving endangered species."
Our primary educational activity is the production of the School Assembly Program, "Saving Endangered Species".  This program provides STEM education in environmental science, with emphasis on conservation of biodiversity, community involvement and individual responsibility. Future career opportunities in technology and engineering that support conservation activities is discussed.  Five excellent voluntary post-assembly followup programs are available. Participation in our Local A-Teams- wildlife clubs - is offered.  All provide ways to continue environmental education and STEM learning after the assembly presentation.  Without this program, school kids in America have little-to-no education on these topics. Would you like to know more about our effort to deliver support for environmental literacy and STEM education to schools?  Contact us: info@A-TeamForWildlife.org.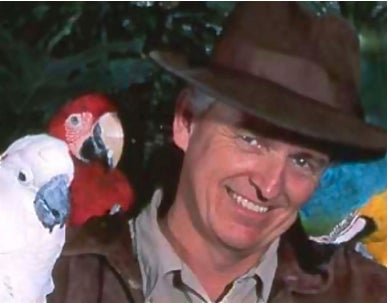 This post was published on the now-closed HuffPost Contributor platform. Contributors control their own work and posted freely to our site. If you need to flag this entry as abusive,
send us an email
.