A former New York City deli clerk was sentenced to at least 25 years in prison on Tuesday for the 1979 abduction and murder of 6-year-old Etan Patz, one of the first missing children to be pictured on a milk container. 
The case began nearly 38 years ago when Etan disappeared on the first morning that his mother permitted him to go to school unaccompanied from the family's Manhattan apartment. 
Convicted killer Pedro Hernandez, 56, received the maximum sentence of 25 years to life for choking Etan and then leaving him to die. 
Etan's disappearance alarmed parents from coast to coast and contributed to increasing levels of supervision of children. Etan was one of the earliest, if not the first, missing children to have his photo included on a milk carton. In 1983, President Ronald Reagan declared May 25, the day of Etan's disappearance, as National Missing Children's Day.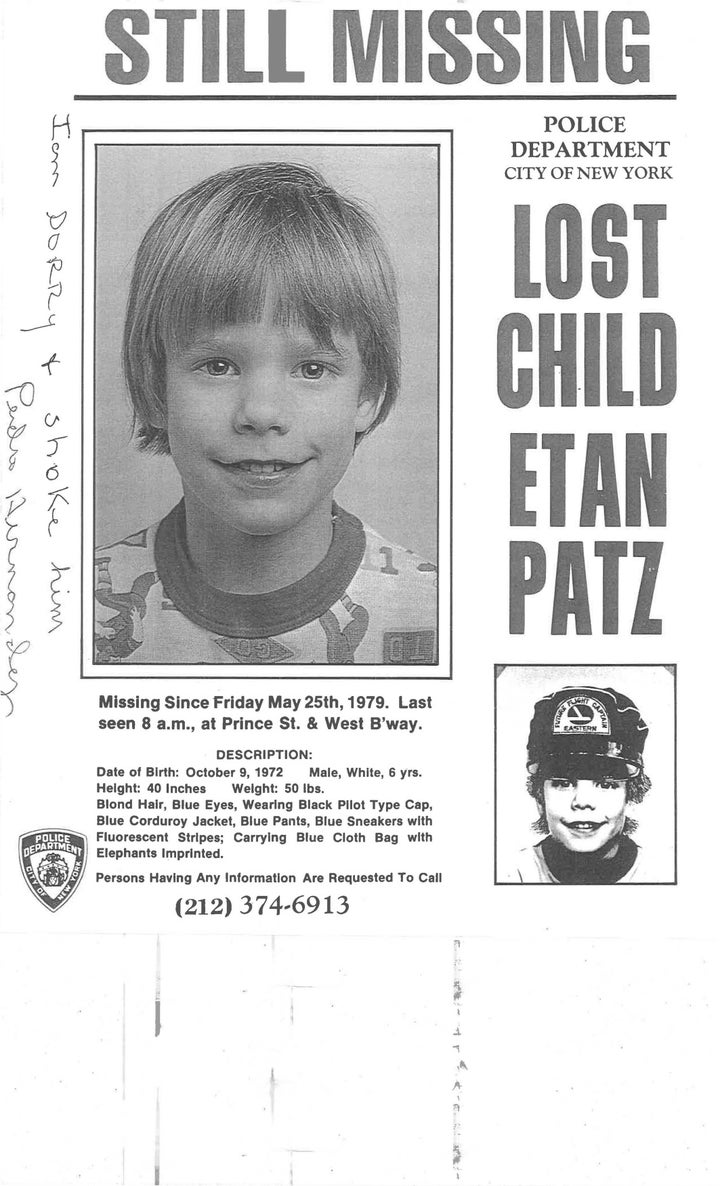 Police pursued other suspects for decades before a break came in 2012 when Hernandez's brother-in-law in New Jersey shared his suspicions with authorities. The brother-in-law claimed that Hernandez had told a prayer group that he'd killed a child in New York City. 
In a recorded confession to police in 2012, Hernandez said he used the promise of soda to lure Etan into his deli where he worked near the Patz apartment in the SoHo neighborhood. Inside the shop's basement, he said, he choked Etan and placed his still-breathing body into a plastic bag inside a box that he discarded a few blocks away.
Etan's remains have never been found. 
Jurors in the first trial saw video of the confession, but the prosecution lacked physical evidence tying Hernandez to the crime, and defense attorneys argued Hernandez confused reality and fantasy because of a mental illness, making the confession unreliable. They argued that police coerced Hernandez during an interrogation, and pointed to evidence suggesting an earlier suspect who is now a convicted pedophile in Pennsylvania was the culprit.
A deadlock ensued at the 2015 trial when one juror refused to convict Hernandez, leading to the mistrial. 
The retrial began in October 2016 with prosecutors and defense lawyers presenting a similar case. This time the jury returned a guilty verdict after deliberating for nine days. 
Jurors told The New York Post that they were convinced by Hernandez's confession and by members of the church group who testified about incriminating things he'd said. 
But the defense challenged the conviction. Some jurors knew that members of the first trial's jury sat in the audience of the second trial as supporters of Patz's father. The defense argued that this unfairly tainted their deliberations by revealing how some previous jury members had decided. 
BEFORE YOU GO