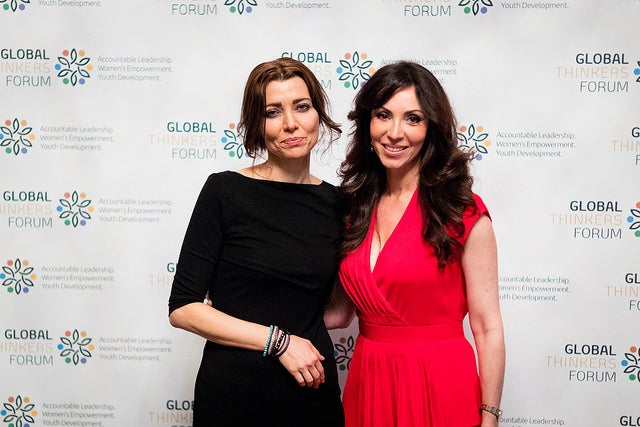 How much do you know about successful women in the United Kingdom and Europe? This diverse region has made remarkable progress over the past century to establish gender equality and women's rights. Several prominent organizations seek to promote female empowerment, including the Global Thinkers Forum and the European Union's current Strategic Engagement for Gender Equality. Answer the following questions as True or False to test your knowledge about women:
_____1. The number of women holding business board seats in Germany has doubled over the past five years.
_____2. Iceland has more women in representative government than any other European country.
_____4. Women first competed in the Olympics in Paris, France in 1900.
_____6.The allegorical symbol of the French Republic is Marie, found on French coins and stamps.
_____7. In 2016, Russia had the highest percentage of women in executive positions, with 45% of senior roles held by women.
_____8. Denmark was the first European nation to grant women the right to vote.
_____9. The principle of equal pay for equal work was established in Europe in 1957, in the Treaty of Rome that established the European Economic Community.
_____10. Angela Merkel, the Chancellor of Germany, has a doctorate in Physics and worked as a chemist at the Central Institute for Physical Chemistry.
Sharon Schweitzer, J.D., is a cross-cultural trainer, modern manners expert, and the founder of Protocol & Etiquette Worldwide. In addition to her accreditation in intercultural management from the HOFSTEDE centre, she serves as a Chinese Ceremonial Dining Etiquette Specialist in the documentary series Confucius was a Foodie, on Nat Geo People. She is the resident etiquette expert on two popular lifestyle shows: ABC Tampa Bay's Morning Blend and CBS Austin's We Are Austin. She is regularly quoted by BBC Capital, Investor's Business Daily, Fortune, and the National Business Journals. Her Amazon #1 Best Selling book in International Business,  Access to Asia: Your Multicultural Business Guide, now in its third printing, was named to Kirkus Reviews' Best Books of 2015. She's a winner of the British Airways International Trade Award at the 2016 Greater Austin Business Awards.
This post was published on the now-closed HuffPost Contributor platform. Contributors control their own work and posted freely to our site. If you need to flag this entry as abusive,
send us an email
.