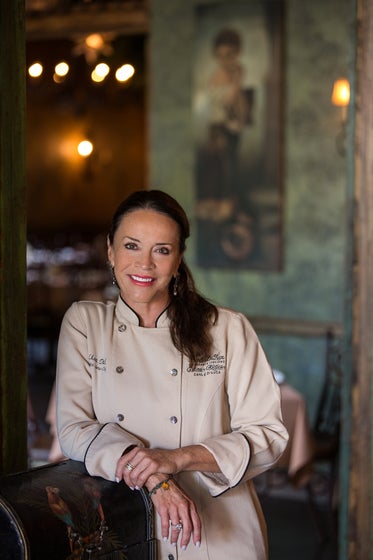 For more than 20 years, Chef Lisa Dahl has pioneered the culinary scene in Sedona, Arizona, as the executive chef and owner of four extraordinary restaurants in Northern Arizona's red rock country that have earned international acclaim: Dahl & Di Luca Risorante Italiano, Cucina Rustica, Pisa Lisa, and the most buzzed-about addition, Mariposa Latin Inspired Grill. Dahl was the first chef to introduce fine dining to the small town of Sedona in the late '90s and she remains the largest restaurateur in the area with accolades spanning the culinary spectrum. She is a self-taught chef, best-selling cookbook author, and designer. She single-handedly decorated the interiors of each of her restaurants. She lives by her mantra, "When you cook with love, you feed the soul." She believes that flavors should never be overworked. Food should speak for itself and only the best ingredients should prevail.
What was your childhood like?
Although I was brought up in an Indianapolis, "Indy" home, I had the opposite of an Ozzie and Harriet upbringing. I was the oldest of 4 kids, all born within 5 years, 2 boys and 2 girls. My father was a jazz freak and my mother was his partner in crime. Dad would drag her to hip speakeasy-type clubs in Chicago and New York to hear the great jazz singers and players of the day. Favorites like Bill Evans, Wes Montgomery, Joe Pass, Irene Kral, Duke Ellington and Ella Fitzgerald were commonly played in our home and seen in person by my folks. It would be very unusual if there were not music playing 24/7 throughout all the intercoms in the house. They were eccentric and Bohemian, which was why all the kids in the neighborhood wanted to hang out at our pad. We had great food, loud music, lots of fighting, and Dad playing the horn amidst the chaos. It was so much fun. Whenever my parents left for buying trips, the cars would roll out of the garage, even though no one was legally able to drive, and the parties would begin.
What did your parents do?
My mom grew up in Indianapolis and my Dad is from the south side of Chicago. Herb, my father, was an avid Chicago Bears, White Sox and Blackhawks fan, a collector of exotic cars and boy, did he love jazz. Dad was a Radioman in the 4th Marine Division and survived the most horrific battles at the end of World War 2 in the Pacific. He was a very proud Marine. My mom, Dorothy, now 92, went to FIT in NYC, graduated in the late '40s, moved to Atlanta and then home to Indianapolis where she opened an extremely successful, avant-garde clothing store. She met my Dad, a meat salesman for Pfaelzer Bros., the top meat purveyor in Chicago. They got married and he joined my mom's business.
They eventually opened and operated several more renowned fashion stores in Indianapolis. She was a trendsetter; every wholesaler wanted to sell her and every customer wanted to buy from her. Our stores were always the most interesting in Indianapolis; we had the most creative windows, the most up-to-date merchandise, and accessories. Eventually, after 40 years, my mom closed her business and later moved to Sedona with my Dad. My mom continued her career, working with me here in our restaurants until she was in her late 80s. Sadly, my Dad died in 2009.
Would it be a fair assumption, due to your three Italian-based restaurants, that you are of Italian ancestry? How did that come into play during your upbringing? Were you and are you very much into your Italian heritage, culture, etc.?
Well, I could lie, but I guess I must look Italian because so many people remark on it and after they eat in our Italian restaurants they assume that I am and that our recipes are long-cherished family heirlooms. And now that I have a Latin restaurant they think I am a Latin with a load of family recipes, but I am from the heartland of America and have Russian and Scots roots.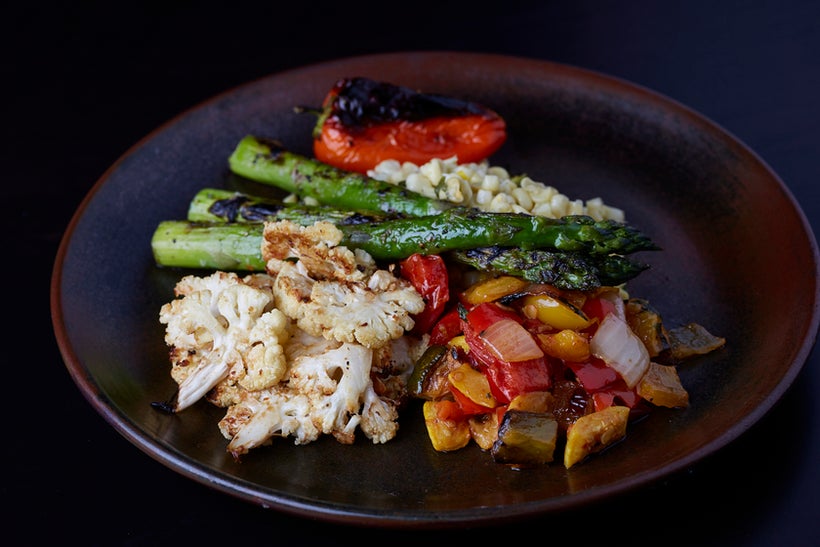 How & why did you get started in the food business?
I had a lifelong dream to open a restaurant. My family was in the fashion retail business, so I always had a background in hospitality working in their retail stores. When I was a kid—something like 17 or 18, I had space in a first of its kind health food store and I sold big avocado sandwiches and hippy grain salads. The healthy homemade food always blew out the door. I knew I was hooked because I lived for the accolades from my loyal patrons. Next, I worked in an amazing newly opened Greek restaurant in Bloomington, IN and will never forget my first chef/teacher who turned me on to making homemade dolmas, hummus, and baba ganoush. That led to my obsessive love of Mediterranean cooking.
How did you develop the business savvy to create and run four restaurants?
I had a great role model in my mother, Dorothy, who opened her first store at the age of 19 in Indianapolis, IN. She was an entrepreneur way before any other woman I know and although she professes not to have chutzpa, her creative drive and vision combined with my Dad's clever feel for advertising must have been in my DNA.
After the tragic murder of my son, Justin, I felt I could not live in the Bay area anymore. There were too many memories. We had lived there since he was in kindergarten and he was killed when he was 22. I had visited Sedona once before and remembered how beautiful it was, but never dreamed I would live there. Remembering that this place was tranquil and known for healing and still being in the West, I decided that this would be the place to come to renew myself after Justin's death. After trying to keep my fashion footwear business together, but feeling empty and lost, I finally decided to allow myself a career that would really feed my soul. I bought a small house here in Sedona and started thinking about the future. I found a very special restaurant space that I believe was divinely guided by Justin.
A new friend I had met when I first came to Sedona was the leaseholder of the space, but she believed I would do a better job of operating it. She allowed me to take over the lease with my partner, Andrea Di Luca. We opened Dahl and Di Luca 21 years ago and opened our second restaurant in the Village of Oak Creek, Cucina Rustica, 13 years ago. Fortunately, I was able to buy out my partner, Andrea DiLuca, six years ago in another act of divine guidance inspired by my son. I miss Justin every single day and have a shrine dedicated to him in a special place in each restaurant. A few minutes ago, I was in a health food store and two visitors from Los Angeles mentioned to me that they were so inspired by the dedication of the spaces in my restaurants to my son. I am still in awe, 22 years later, that so many others feel his presence. Putting my complete heart and soul into serving great food and designing beautiful spaces in its turn also helped heal me.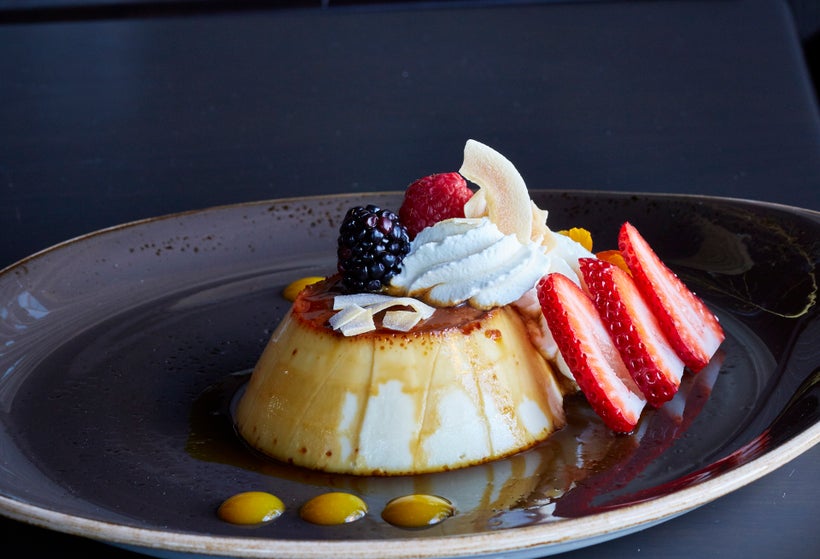 What's your stress level like and how do you deal with it? How do you unwind?
My stress level fluctuates and I work on it every day. I have a 92-year-old mom who acts like a peacock. I am also responsible for the lives of over 220 employees who rely on me for their salaries, healthcare and their various problems, and they see me as "Momma Lisa". It all keeps me on my toes. I chew up nails and spit them out even before I drink my smoothie in the morning. I reduce stress by taking a long fast walk or an hour bike ride every morning. I find it clears my head for the upcoming day. Sedona is so gorgeous that being out in nature helps deflect some of my daily stresses. I try to take a Pilates or a fitness class weekly but have had to kiss my favorite yoga classes goodbye after I opened my fourth and latest new venture, Mariposa Latin Inspired Grill. I do miss yoga so much, though.
Since your other three restaurants are Italian-based, what made you choose South American cuisine for your newest, Mariposa?
I love the sultry elements and the multi levels of flavors and I knew it would fit in perfectly with the Southwest earthy terroir.
The restaurant field is dominated by men, including 98% of the kitchen staff in all four of your restaurants. Why is that? Was it a conscious decision? Would having more women in the field help?
I would love to have more women working in the kitchens of our restaurants. My longest tenured employee, a woman who has been with me for over 20 years, is the sous chef in Dahl and DiLuca, our first restaurant. She has learned all the recipes and would do anything to make me happy and still to this day she asks, "Why don't you find the time to come and cook with me". Something that made me more proud than almost anything else in my career was helping her and her 8 kids become naturalized US citizens. I am fortunate now to see more talented woman come into my new restaurant, but it has been a struggle, to say the least. In my area, which has never been known as a culinary destination, the back of the house was always heavily weighted with macho dudes and yes, there was a lot of sexism. My former partner, Andrea, a Roman, born in Italy, showed me daily that "It was a Man's World, Baby". Many times he would try to make a joke out of me and when I asserted myself he would say, "Go back in the kitchen and make a salad". He fueled that kitchen machismo all the more.
So much has changed since I have become the sole owner of my restaurants, but I would never want anyone to think that I did not learn a lot from Andrea's skills. He was a very talented Italian chef, but a hopeless sexist. Back in those days, it was really hard dealing with everyone's adulation of him when in so many ways I was selflessly working my fingers to the bone and not getting much credit. Once again an Angel named Justin was divinely crafting my ticket to liberation. Andrea never wanted to expand and was content to just run two restaurants. I decided to buy out Andrea and then I finally had the opportunity to expand my restaurants. I opened Pisa Lisa as a way of accepting the death of my father. I named it Pisa Lisa in jest because of the way he always would grab me and say "I want a little piece of Lisa". It made me smile through my tears. I named my pizza combinations after my favorite people—Da Dorothy, and Da Herbie using my Dad's Southside accent. It brought me joy when I made pizzas looking at the tickets with the names of my parents on the most popular pizzas.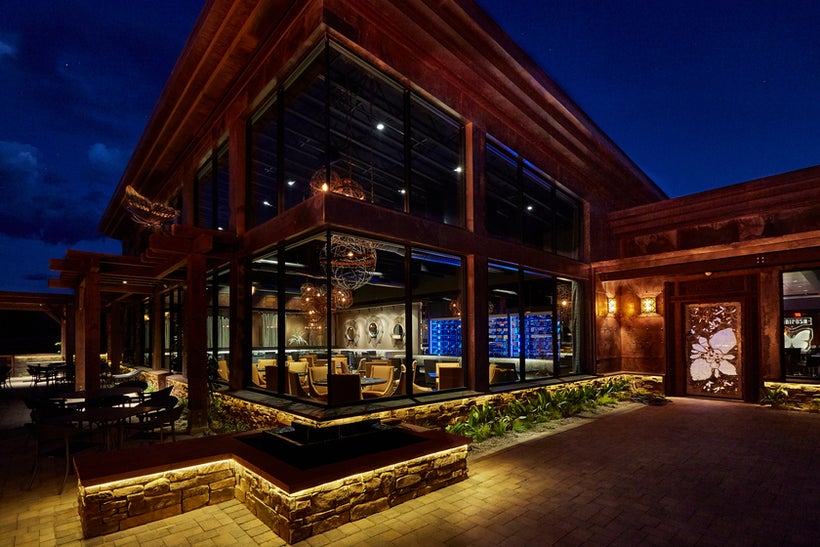 Prior to your involvement with restaurants, you had a successful 20-year career in the fashion industry. What exactly were you doing and why the radical change?
I literally grew up on the floor of my parents' businesses and I think the first words I said were "May I help you?" I always loved the hospitality part of the business and I was always a massive clothes freak. Even as a baby, my outfits were changed 5-6 times a day. No one could spoil me more than my mom and she and was responsible for my fashion addiction. She would pay me off in fabulous clothing and accessories from our stores that probably did not sell because they were too avant-garde. When I moved to Sedona I will never forget a local woman, whom I did not know at the time, thanked me for bringing glamour to town. It all the more gave me confidence and made we want to raise the bar and create establishments that you could get all "Dahled up" for. I embrace food, fashion, and design as one. And I have even created a name for those like me called "Passionista"™ I have trademarked it for food and fashion products.
What was your son Justin like, how was your relationship with him, and how have you managed to deal with the loss?
I loved and still love my son. There is not one day since he was born that I have not thought of him and I will do so until I die. The horrible event that snuffed out his life in some way gave me a rebirth of mine. After he was killed, I started my life over, dedicated it to his memory and I really feel that there has not been any day that I have not felt his guidance and his presence. He was intense, sincere, creative, sensitive and empathetic. To this day, I still hear from his friends who miss him as I do.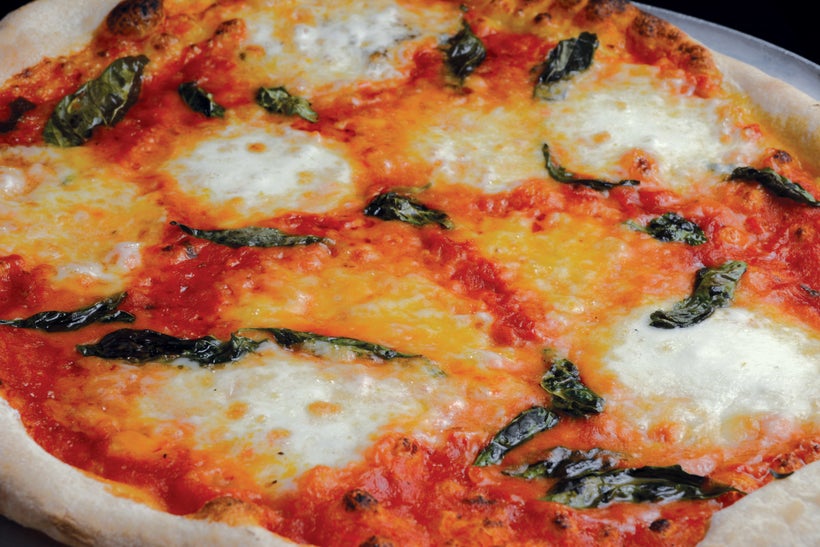 Do you have time for other hobbies and interests? What makes you happy outside of work? Do you even have time for a social life?
I love to be outdoors and Sedona is such a great place to be able to spend time outside. I have a special talent and love for design, especially houses and restaurants; I have singlehandedly chosen the design of all my restaurants and my two townhouses. This question is particularly prescient since I just broke up with my longtime romantic partner of 13 years and am going through that tough adjustment, learning how to live alone and being happy with myself. I love being in love, and there would be nothing better in my life to meet a new beau, but one who understands that I work hard in my businesses, supports me in that, but also loves to be spontaneous and who would love to travel all over the world for ideas, inspiration, and relaxation.
How do you maintain the necessary energy for your work?
For me, energy is god-given and vision is a gift I am blessed with.
Considering you're surrounded by food all day long, how do you stay so slender?
Walk, cycle, and even though I tend to eat late in the evening, I do watch what I eat. I love to stay up late and drink wine, but I always eat clean, simple food.
What's left on your bucket list?
I would love to expand my brand development, design menus and interiors, and open more restaurants, but not solely operate them, outside of Sedona. I want to have time for travel, preferably with a great guy.
Your desert island choices for:
Food: Avocados, artichokes, and Key Lime pie.
Movie: Like Water for Chocolate, Breakfast at Tiffany's, Imitation of Life, Moonstruck.
TV show: Will and Grace/Green Acres and The Carol Burnett Show---all classics.
Theater: The Book of Mormon.
Book: Setting the Table (Danny Meyer); Joni Mitchell Interviews, and Bending Serendipity (Fadi Y Sitto).
Music: Luis Miguel, Joni Mitchell, Jackson Browne, and James Taylor.
Anyone in history for conversation: Julia Child,
Anyone in history for romance? Errol Flynn in spite of his sexism.
Any famous chefs or restaurateurs who served as role models for you? Alice Waters and Lidia Bastianich.
If you had it to do all over again, would you have done anything differently?
Each failure or hiccup led to something better, but one I would not recommend as a steady diet that everyone should undertake.
How elaborate or simple is your cooking at home?
Home? What's that? Hahahaha. I eat in "haute" style every night in my restaurants! And I have to be careful when I cook for a man at home because it makes him think I am going to cook for him every night.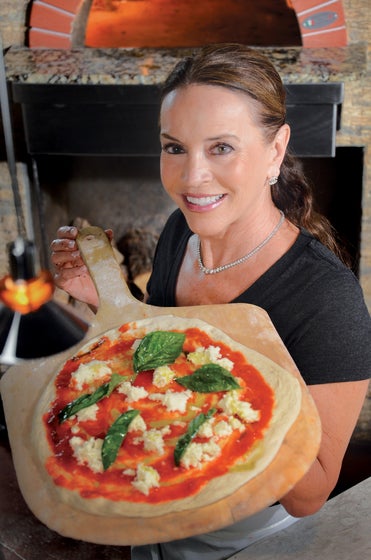 Any memorable celebrity encounters at your restaurants?
Because Sedona is such a great place to visit, and we are a destination restaurant, and we have had a fair amount of celebrities come through. Among them have been Nicholas Cage, Reba McIntyre, Michelle Pfeiffer, Kelly Ripa, Mike Douglas, John McCain (one of our neighbors) and lots of visits from Bernie Sanders. My favorite of all was Harvey Korman, who visited annually for a number of years. He told me that our food was his favorite and that he died and went to heaven whenever he ate at Dahl and DiLuca.
Would you accept an invitation to become the White House Chef?
No. Not under the new administration, but had I been asked in the Obama administration, I would have loved it.
This post was published on the now-closed HuffPost Contributor platform. Contributors control their own work and posted freely to our site. If you need to flag this entry as abusive,
send us an email
.