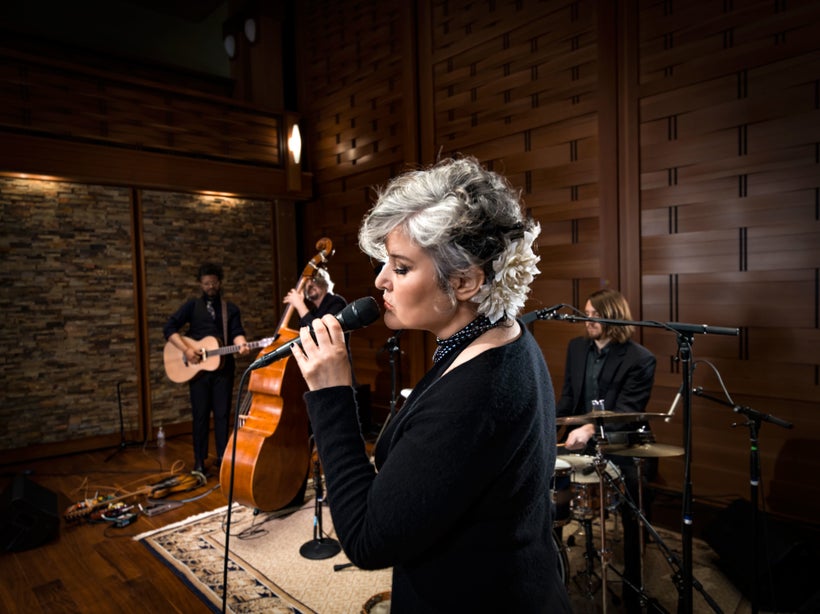 Paula Cole's career can be divided into two phases. The first phase began in 1993-1994, when she was invited to perform with Peter Gabriel on his Secret World Live tour. A record contract soon followed, which led to Harbinger (1994, re-issued 1995), This Fire (1996), and Amen (1999). Her sophomore effort, This Fire, is best remembered for two singles—"Where Have All the Cowboys Gone?" and "I Don't Want to Wait." (The latter was the theme song for Dawson's Creek when it was first broadcast and on a few of the DVD releases. If you didn't tune into the Pacey/Joey/Dawson saga until it streamed, you may not be as intimately familiar with the song.)
Cole was everywhere in the mid-1990s. She toured with Sarah McLachlan's Lilith Fair and was nominated for several Grammys in connection with This Fire, including Record of the Year, Album of the Year, and Song of the Year. She won Best New Artist, a category that included Fiona Apple, Erykah Badu, Puff Daddy, and Hanson. (Sometimes I really miss the 1990s!)
But then, Cole disappeared. In fact, she took a hiatus after her daughter's birth. In 2007, she returned with her fourth studio album, Courage. It was followed by Ithaca (2010), Raven (2013), 7 (2015), and This Bright Red Feeling (2016). In June 2016, Cole announced a Kickstarter campaign for an album of cover songs. In her Kickstarter description, Cole described the album as "a weaving of American roots music; my first album of cover songs. I can honestly say I've been wanting to make this album my whole career. There will be jazz ballads next to traditional songs and swing and blues­—it's all roots music."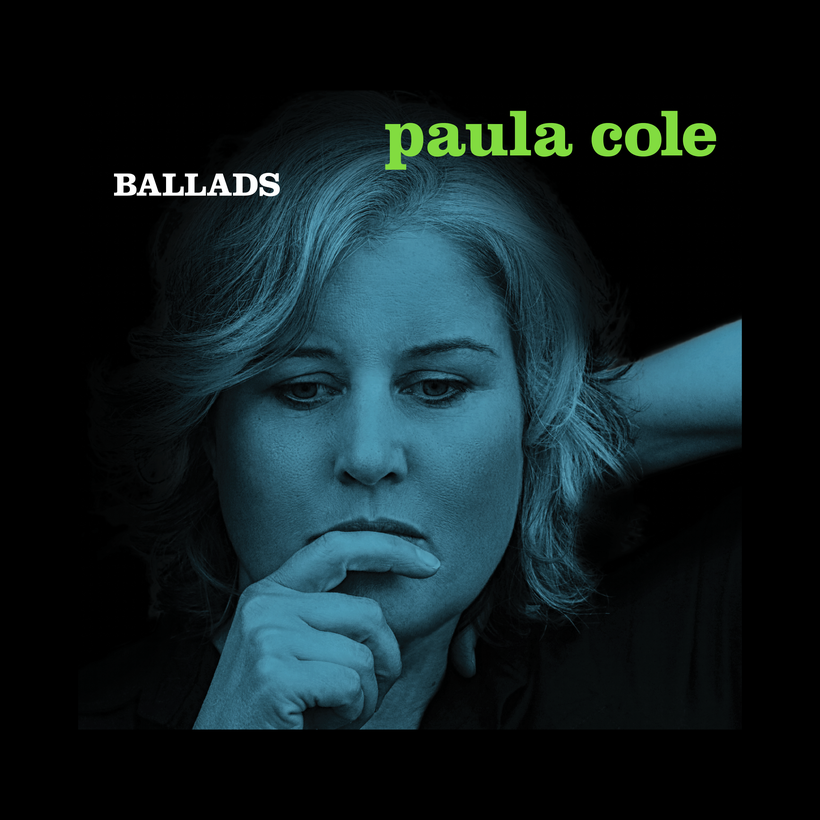 Cole's loyal fans overfunded her Kickstarter campaign and the double album Ballads is set to be released on August 11th. Like most of her albums, Ballads was self-produced by Cole and mastered by Bob Ludwig. The double album is a return to Cole's roots as a jazz singer and features iconic songs by Billie Holiday, Bob Dylan, Nina Simone, and John Coltrane, among others. Ballads is dedicated to Cole's father, who instilled a love of music in her from a young age.
Cole released the first single from Ballads, the Billie Holiday classic "God Bless the Child," in early June. Her second single, "Blue Moon," is a song that Cole explains was especially important to her father.
"'Blue Moon' is a song my father has loved and sung throughout his life, throughout my life, in the living room, in the car, to the sky, to the moon. When I have a gig on a full or blue moon, my dad asks me to sing it. I know this song intimately because of my musician-father Jim Cole, and I think of him whenever I hear it. It just fills my heart. It's a beautiful, simple, elegant classic. One for dancing around your living room and swooning."
Listen to "Blue Moon" below.
I'll be honest, "Blue Moon" is a song that I've heard so many times that it became stale—we sing the chorus every time my husband orders that particular beer. Paula Cole's version has changed my mind. It is restrained, elegant, and emotional. Based on the first two singles, Ballads is going to be an album that changes minds about a lot of standards that we think we know.
You can pre-order Ballads at www.paulacole.com as well as check out upcoming tour dates. For those who miss the 1990s as much as I do, Cole plans to play This Fire in its entirety on some upcoming dates in order to celebrate the 20th anniversary of the album. Go remind yourself of the memorable phase I of her career, and then embrace the extraordinary phase II. As Cole says, "It is truly my time now, at 50."
This post was published on the now-closed HuffPost Contributor platform. Contributors control their own work and posted freely to our site. If you need to flag this entry as abusive,
send us an email
.