There's no denying it: Snapchat filters are a damn good time.
So it's no wonder Facebook has decided to adapt the concept for themselves ― though specifically for Halloween.
On Thursday, Facebook announced that it's rolling out Halloween-themed selfie filters for live video.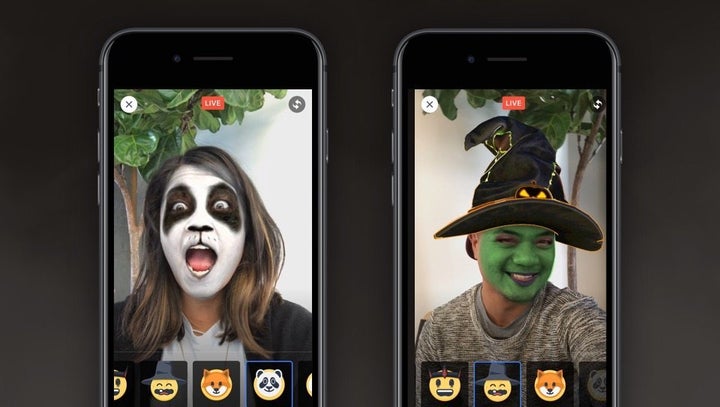 Facebook is calling the filters "Live Masks." You can only use them during a live video broadcast.
To use them, simply launch the broadcast, tap the magic wand in the upper left corner and select the masks icon. Then you can swipe through the various spooky options and try them on your face!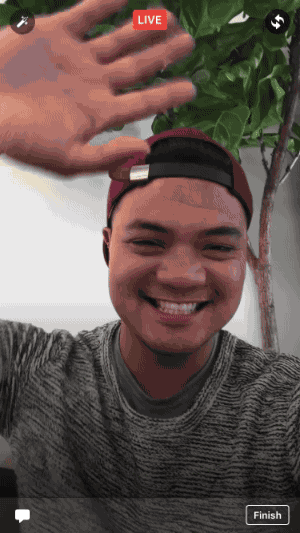 The Live Masks feature is available on Facebook's iPhone app in the U.S., United Kingdom, and New Zealand and will eventually be on Android as well.
As of now, you can turn your money-maker into a "limited-edition" skull, panda, unicorn or even a pumpkin. What's more is that, unlike Snapchat, you don't even have to hold on to your face to activate the filter!
In addition to the masks, the social network has also rolled out Halloween reactions. Instead of merely "hearting" or "thumbs-upping" a post, you can send a "cackling witch to express laughter"  or "a grimacing jack o'lantern to show anger."
(Imagine the cackling witch became a permanent reaction? We'd send that witch to everrrryone.) 
There's also a skeletal thumbs up ("like"), a candy heart ("love"), a ghost ("wow"), and a Frankenstein ("sad").
Isn't Halloween just full of tricks?
BEFORE YOU GO
PHOTO GALLERY
10 Ways Facebook Messes With Your Life