Every Halloween, professional seamstress and designer Steph Peterson crafts an impressively elaborate and creative group costume for her family. The costumes generally pay tribute to iconic movies, from "Beetlejuice" to "Labyrinth."
This year, Peterson took on a cult classic: "Mars Attacks."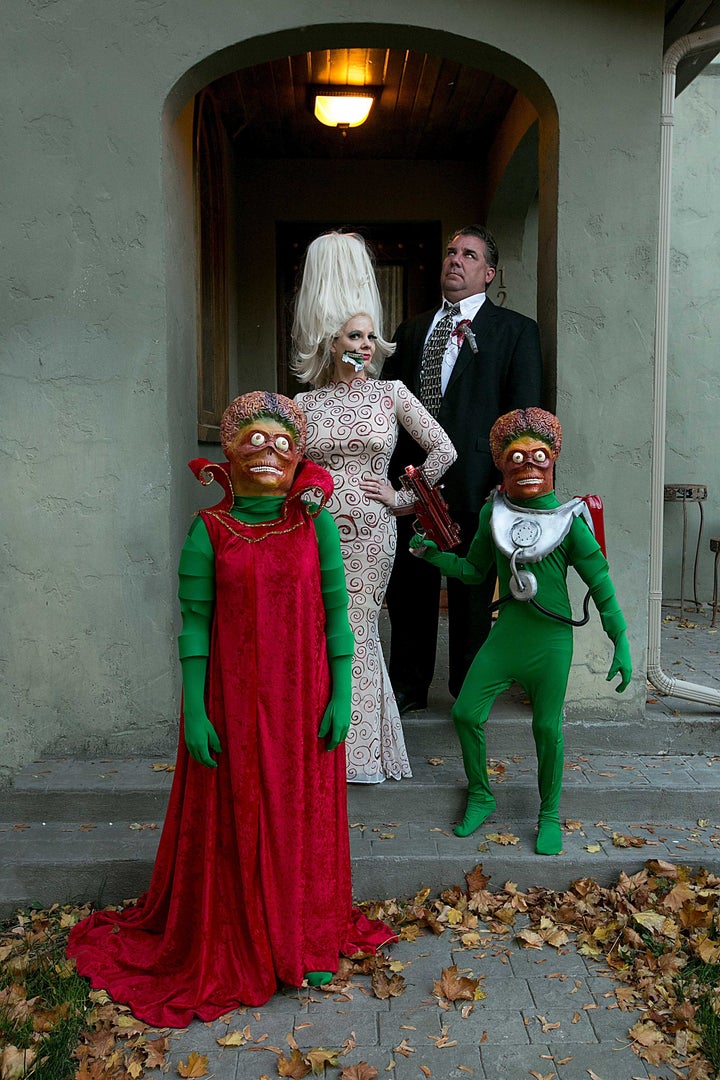 "My dad passed away two years ago just before Halloween," Peterson told The Huffington Post. "He'd made the suggestion to do 'Mars Attacks' and it seemed like the right year to do it."
Peterson, who has a 10-year-old son and 13-year-old daughter, says her kids always have fun getting into the Halloween spirit. The same could not be said of her dog, Moxie, however. 
"We dressed up our dog with a mask of Sarah Jessica Parker that I made for her," Peterson said. "My daughter loved trying to get our poor dog to wear the mask. Unfortunately, Moxie just wasn't thrilled with the costume, and she was pardoned from the picture."
Even if lacking a character, this family's photo makes one thing clear: They nailed it.
Keep scrolling for a look at Peterson's past Halloween masterpieces.
2015: "Fantastic Mr. Fox"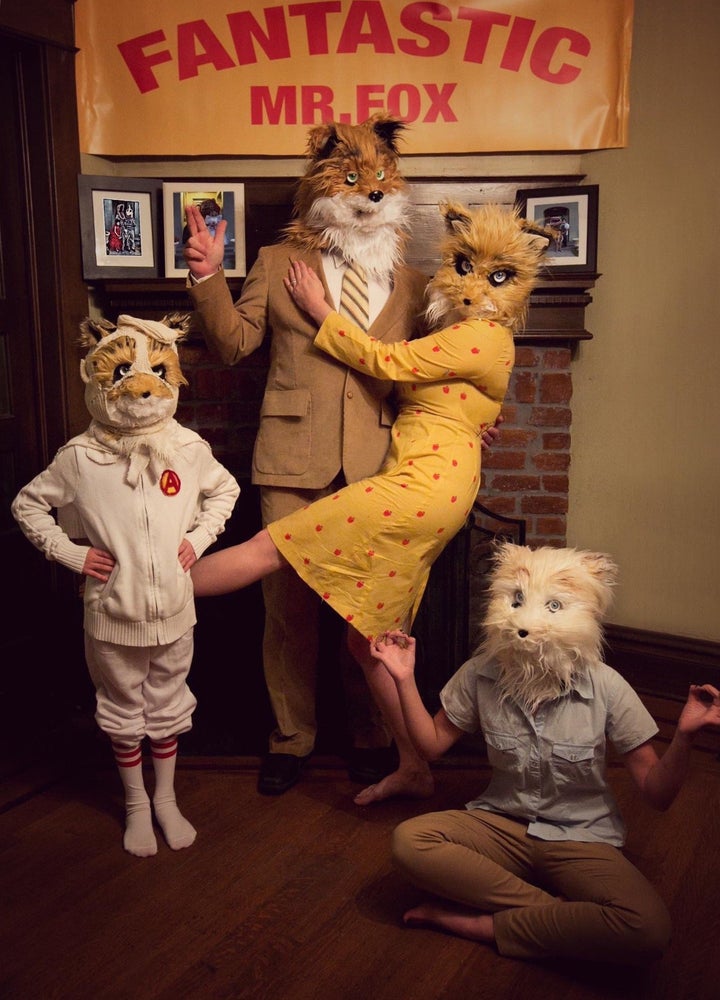 2014: "Little Shop of Horrors"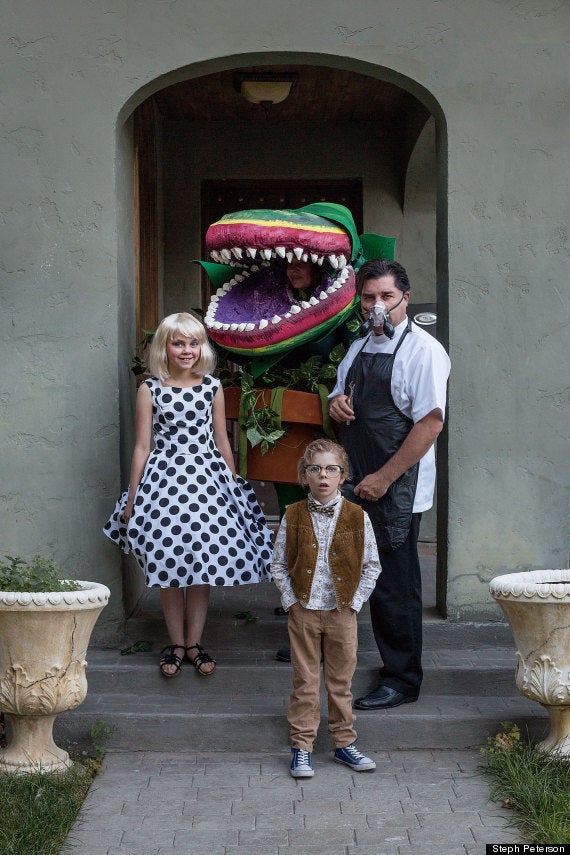 2013: "Labyrinth"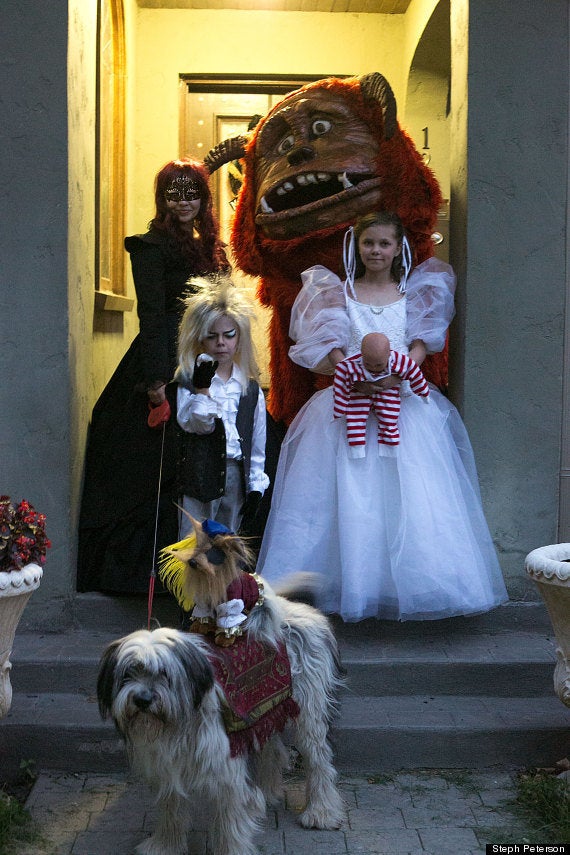 2012: "Beetlejuice"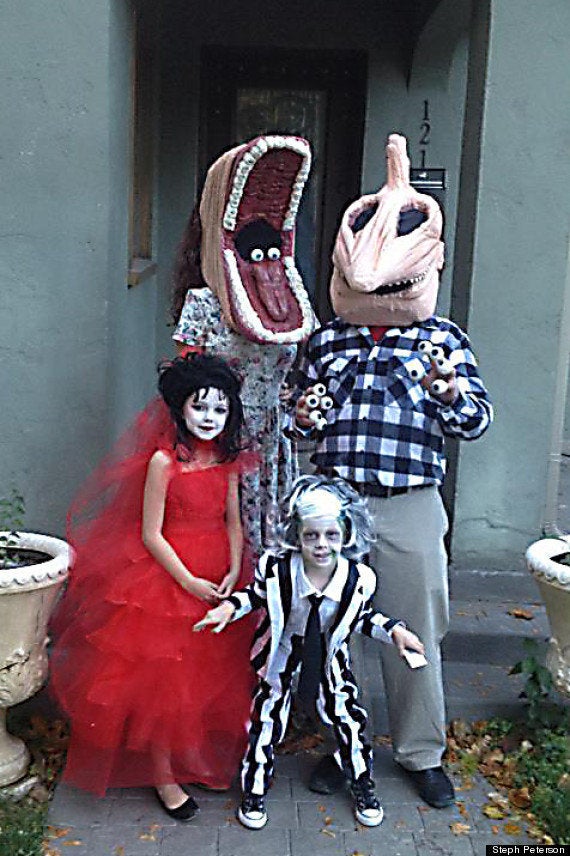 2011: "Edward Scissorhands" and "Alice in Wonderland"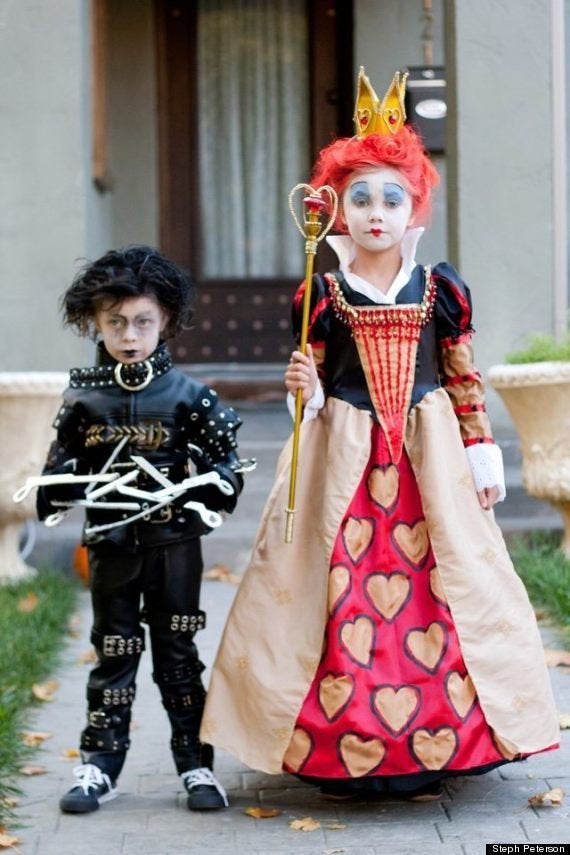 BEFORE YOU GO
PHOTO GALLERY
Family Halloween Costumes