There are a lot of characters in the "Game of Thrones" universe. Most of the time, it's hard to keep track of everyone's whereabouts and what they've been up to each season. 
But one character has been in King's Landing all along, you just didn't notice her ... until now. 
Meet Bernadette, who's been Cersei's (Lena Headey) maid since Season 2.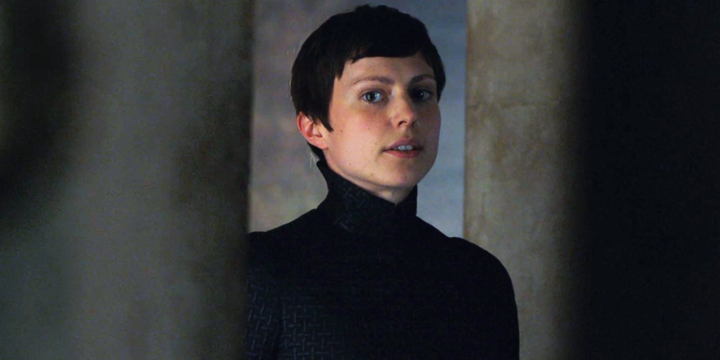 A short-haired Bernadette caught the eye of viewers after she interrupted Cersei and Jaime's (Nikolaj Coster-Waldau) most recent incestuous tryst. Although Jaime didn't want anyone to see them together, the Queen doesn't care to keep secrets anymore. 
"We'll need fresh sheets for the bed," Cersei tells Bernadette, who replies, "At once, your grace."
Ahhh, the beauty of dialogue! 
Bernadette is played by actress Sara Dylan and has appeared in six episodes since 2012. She is seemingly extremely loyal to Cersei, and very interested in her overall look. The maid noticeably mimics her lady's style season by season, so either she really loves Cersei or the Queen just simply tells her how to dress. 
Reddit user NathanDickson shared a collage of photos of Bernadette, pointing out her change in appearance over the last few years. 
Note: It's Cersei, not Cercei! But, alas. 
From updos to half-up-half-down styles to cropped cuts: What will be next?
We're watching you, Bern!
"Game of Thrones" airs Sundays at 9 p.m. ET on HBO. 
BEFORE YOU GO
PHOTO GALLERY
"Game of Thrones" Season 7, Episode 3