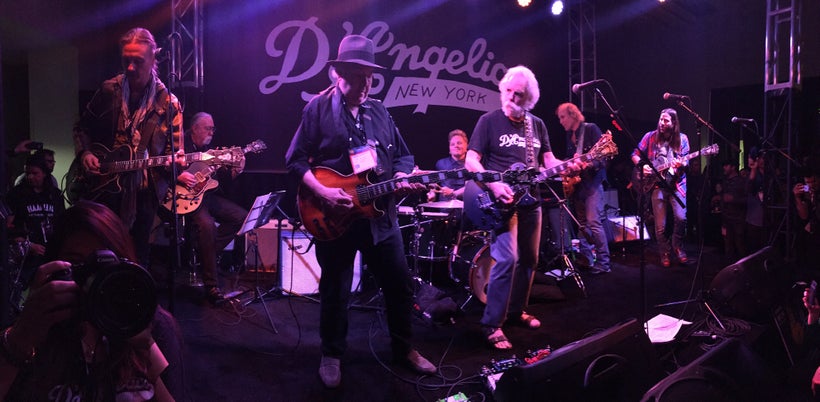 The National Association of Music Merchants (NAMM) returns to Anaheim each January and for music freaks, geeks and everyone in between, it is a kind of nirvana; an endless array of gear, insiders, players - a sonic celebration. Yes, it's trade only so not open to the general public but if you're fortunate enough to get a pass, you have the key to the kingdom. This year, it reminded us all over again what makes it so special.
For me, the highlight of the show took place on Friday evening, January 20, at D'Angelico Guitars showroom. After all, it was here where Grateful Dead legend Bob Weir played a special, intimate set for several dozen lucky fans. D'Angelico recently premiered Dead-themed hollow body featuring iconic Dead lightning bolt logo. Weir may have not played that guitar during his nearly 90-minute set, but it didn't matter. The gorgeous axe was on display for all to admire and Weir spoiled the faithful with a show that featured music from his recent (and acclaimed) solo album, Blue Mountain, described as "a deeply personal folk music tribute to the ranch stories and fireside songs of Bob's youth, told new with amazing wisdom and heart." The show also dug deep into the Dead catalog, revisiting such standards as Dark Star, Jack Straw, West LA Fade Away and Touch of Grey, among others.
Joined by such legends as Jeff "Skunk" Baxter and Gene Cornish from the Rascals, Weir delicately and earnestly delivered a heartfelt, meaningful, show that delighted the fans, who seemed in disbelief that the legend was practically within arm's reach of them as he played.
But that is NAMM. You never know who you will see or what might transpire. There were many moving moments, as usual, at the show this year. But for me, this was the most memorable; an evening spent with a true American beauty.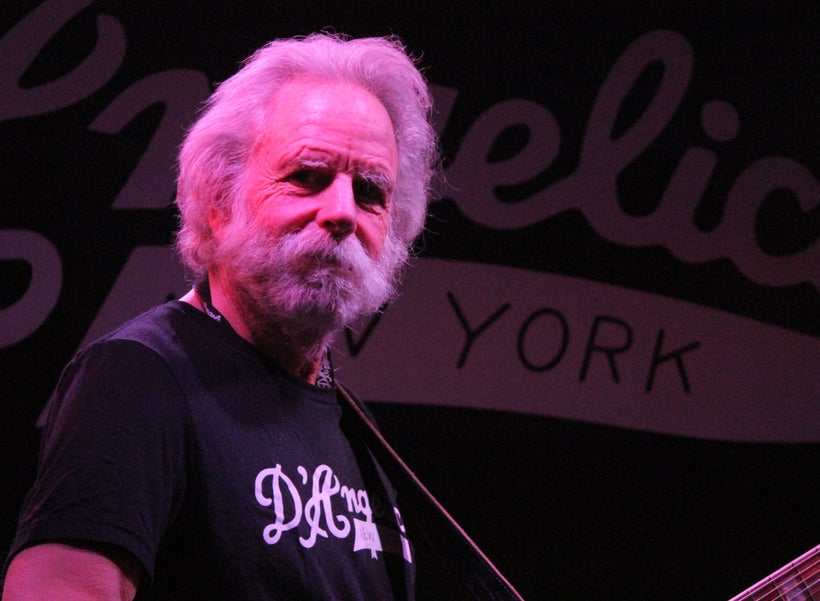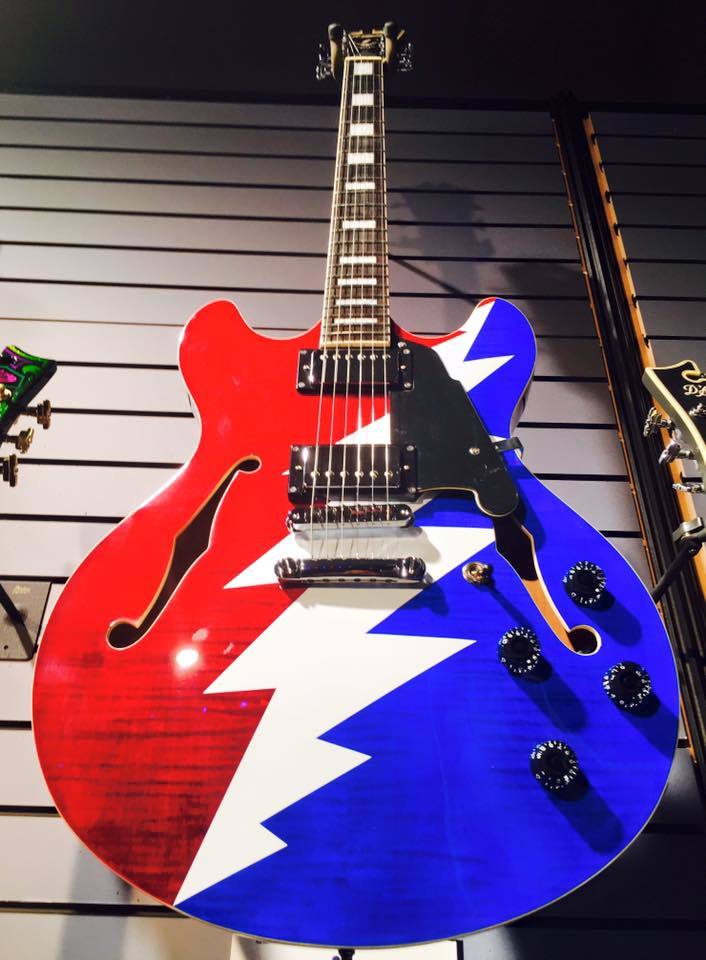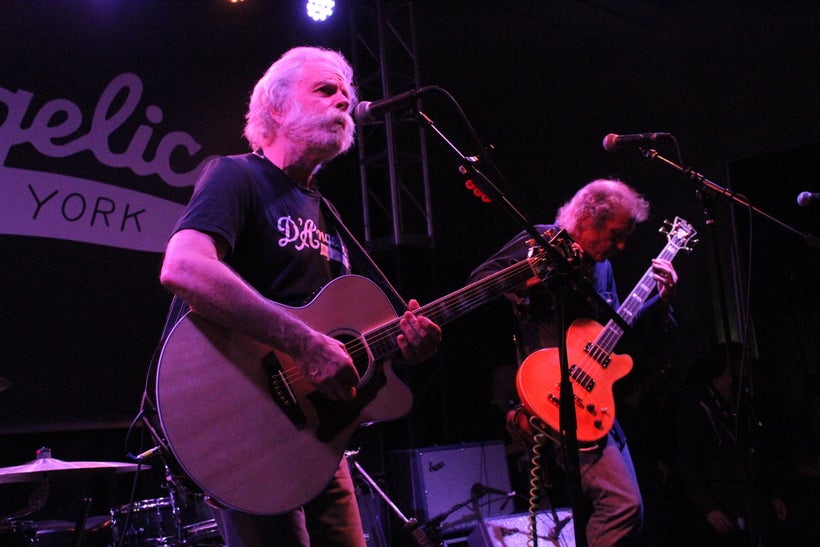 This post was published on the now-closed HuffPost Contributor platform. Contributors control their own work and posted freely to our site. If you need to flag this entry as abusive,
send us an email
.