Manchester United and Barcelona faced off at FedEx Field in Landover Maryland last Wednesday in an International Champions Cup game watched by over eighty thousand fans. The starting lineups were impressive, with both teams fielding virtually all of their stars, even those who are reportedly heading to Paris on a world record transfer in the next week or so.
While the first actual attempt on goal was from United, as Romelu Lukaku just missed a cross from Marcus Rashford, Barcelona, with Lionel Messi, Luis Suarez and Neymar, leading the line, spent the majority of the first half on the attack, keeping United's Chris Smalling, Michael Carrick, and new boy Victor Lindelof busy.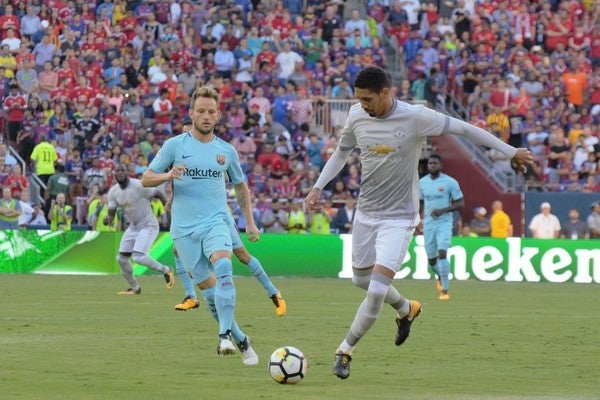 The interplay between the the Barcelona forwards was a delight to watch...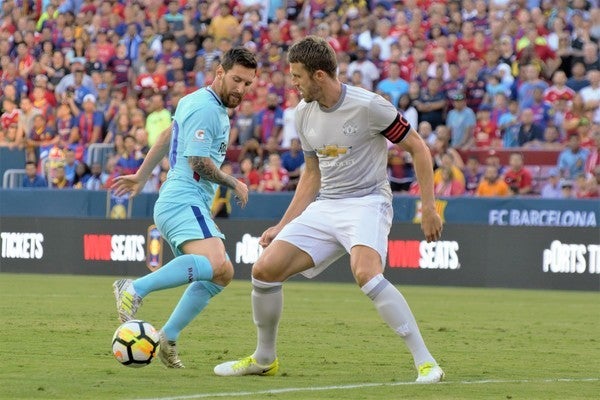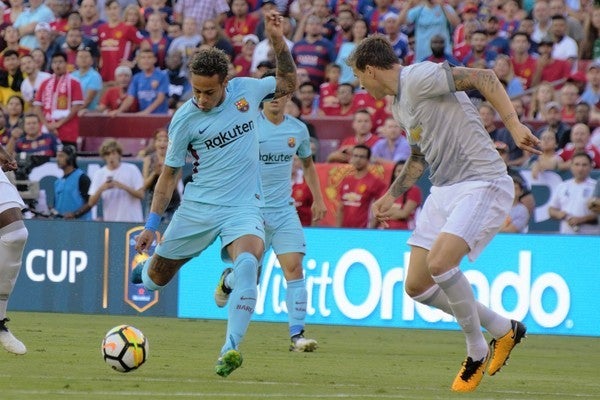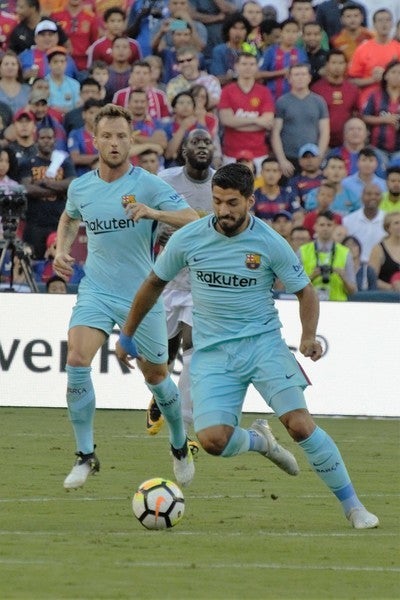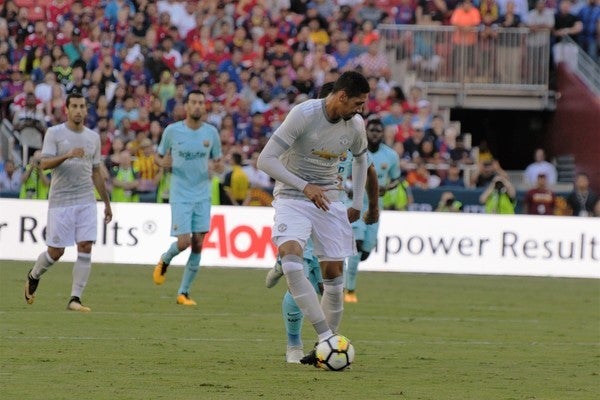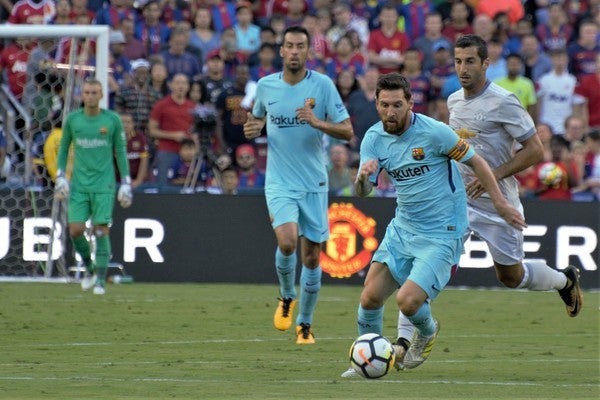 ...but they were unable to get the ball past David De Gea in the United goal, whenever they were able to make it past the United defenders...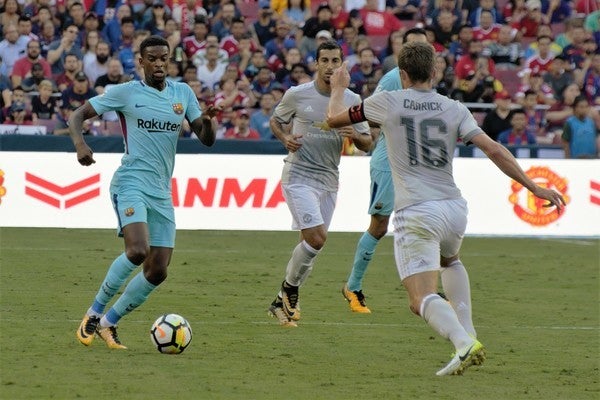 ...which wasn't as frequently as they would have liked.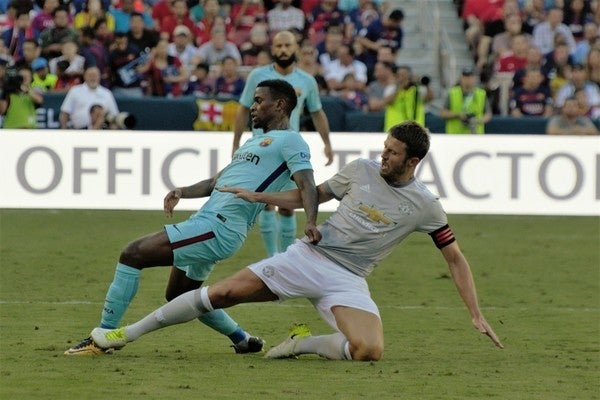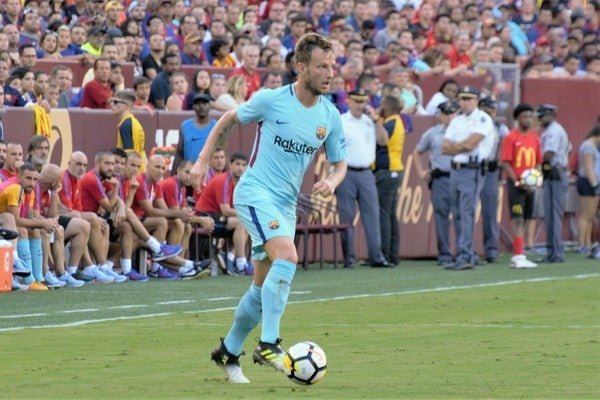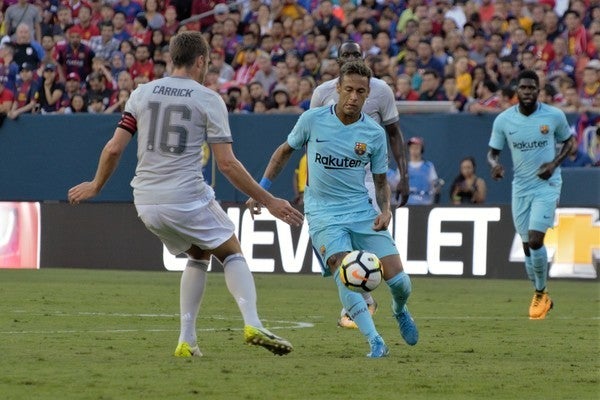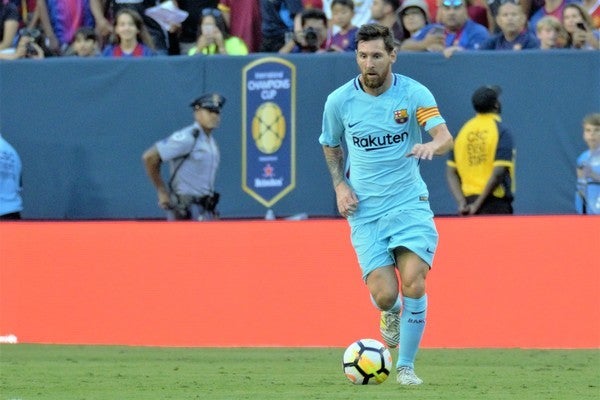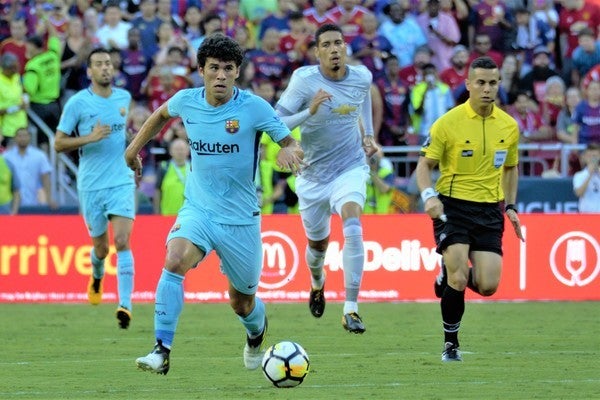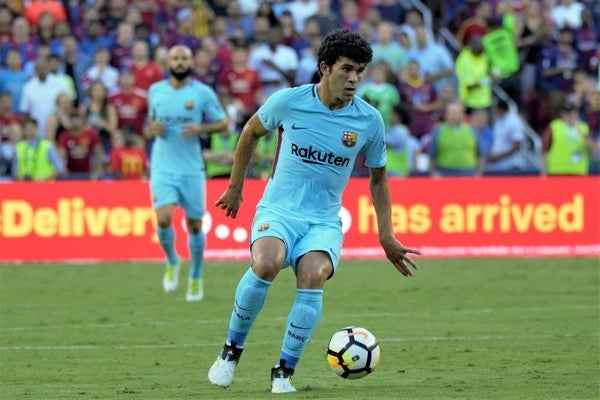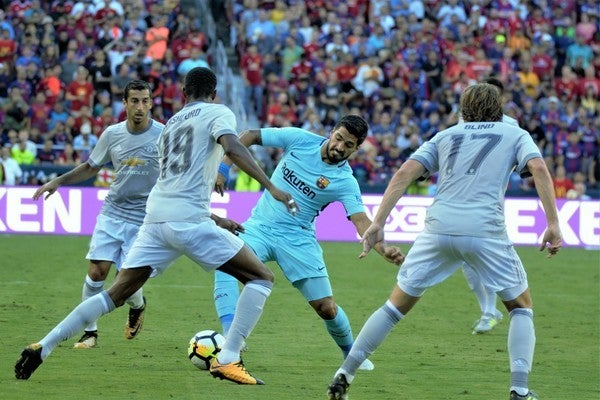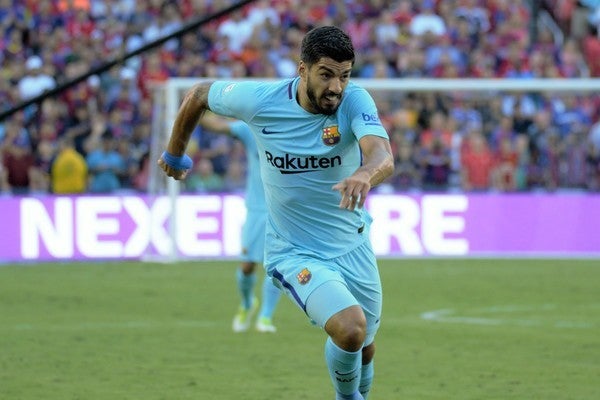 United only got the ball out of their half infrequently, typically on a counter attack, but they all came to nought...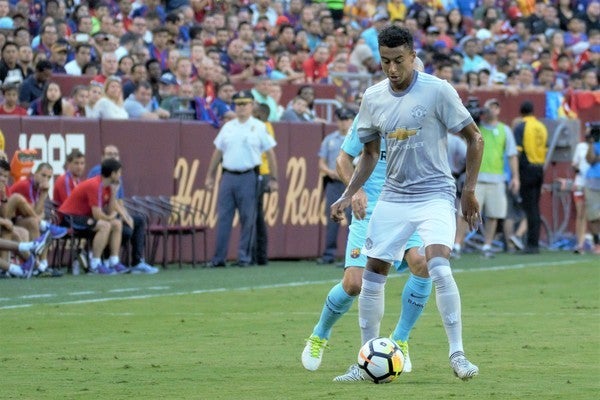 ...as Barcelona's tempo was several steps higher than their English counterparts.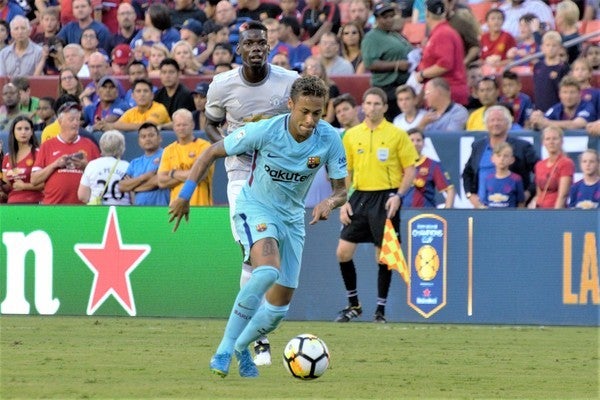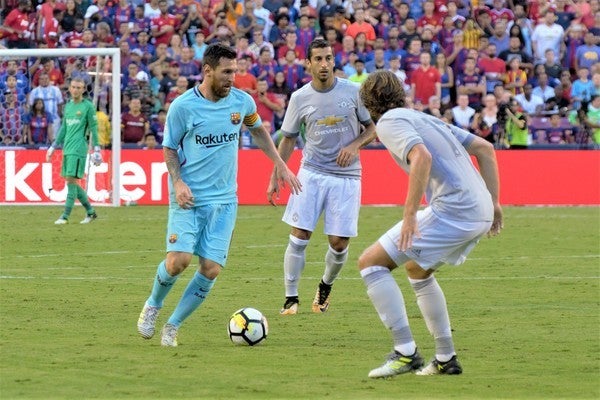 Barcelona proved time and time again that they were just too strong for their competition.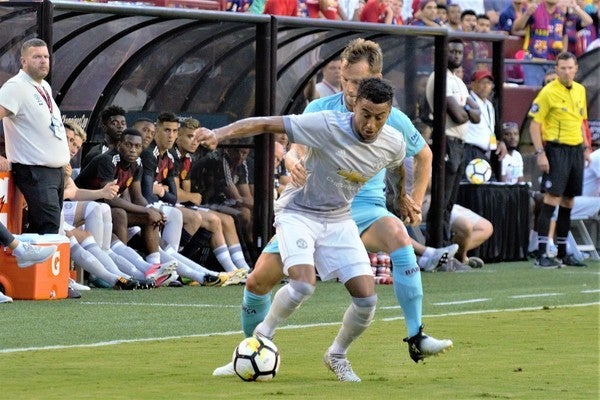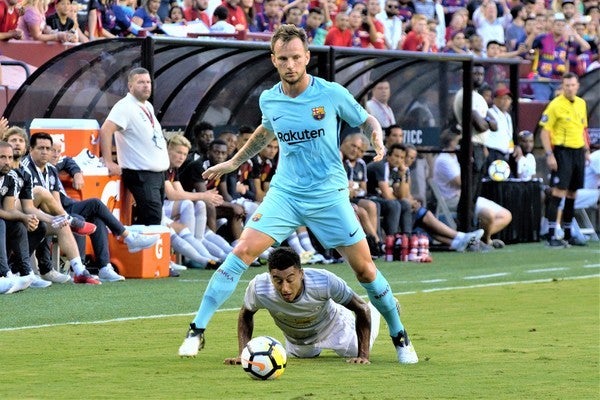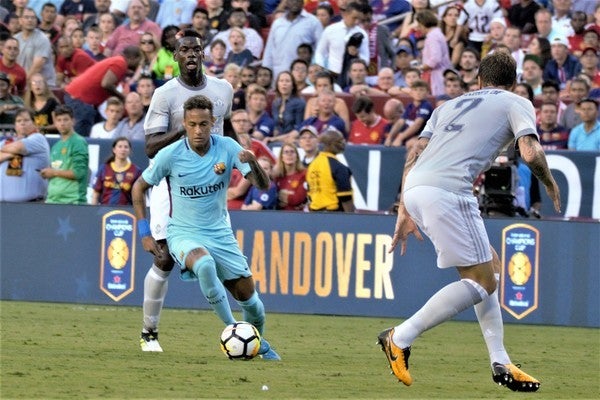 Even Paul Pogba couldn't manage to turn on some magic and get the ball in the net, with Lukaku starved of the ball for most of the half.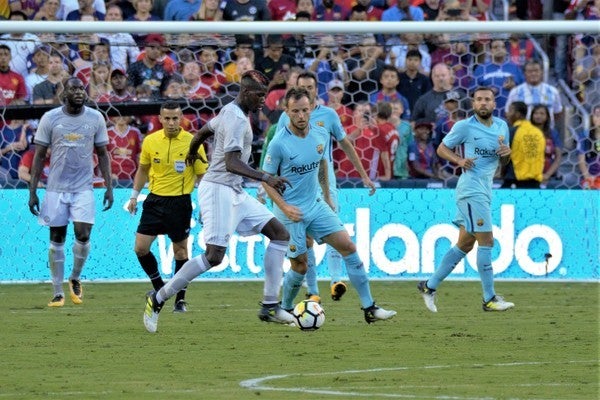 So Barcelona continued their attacks...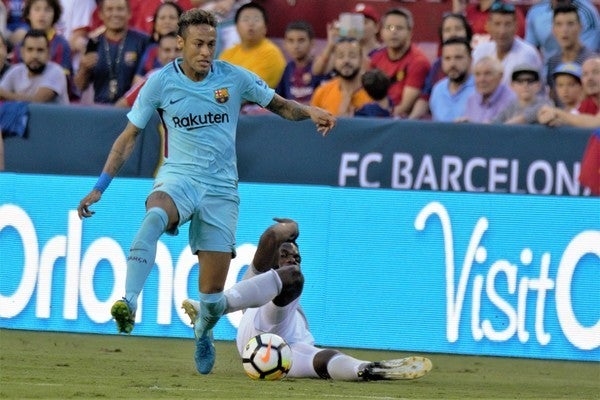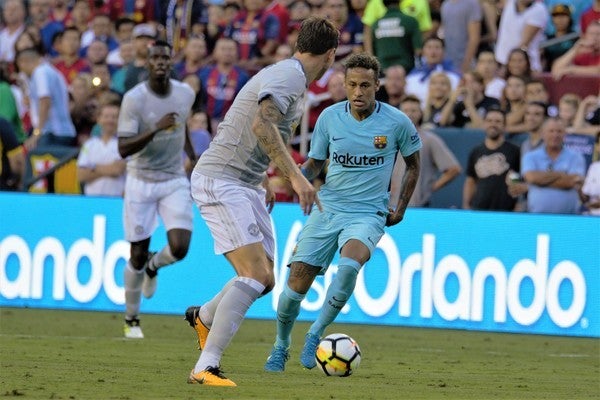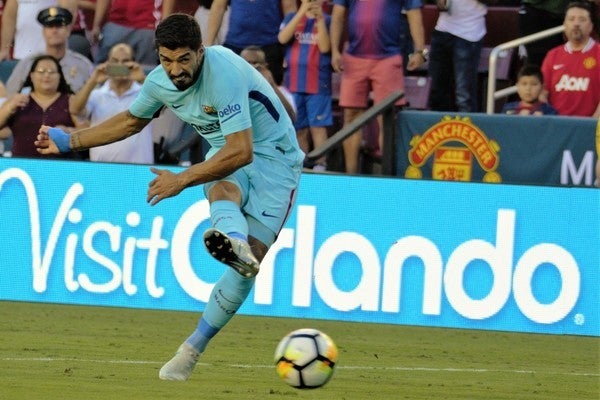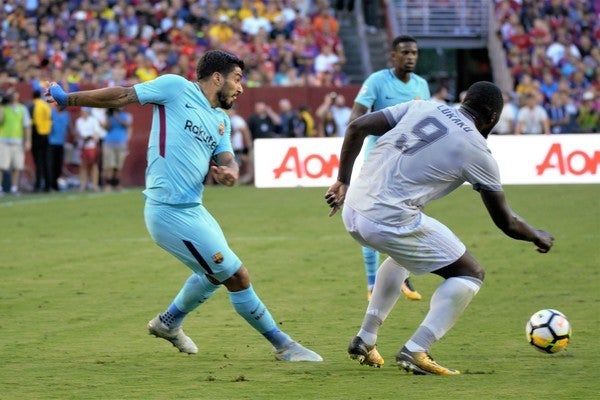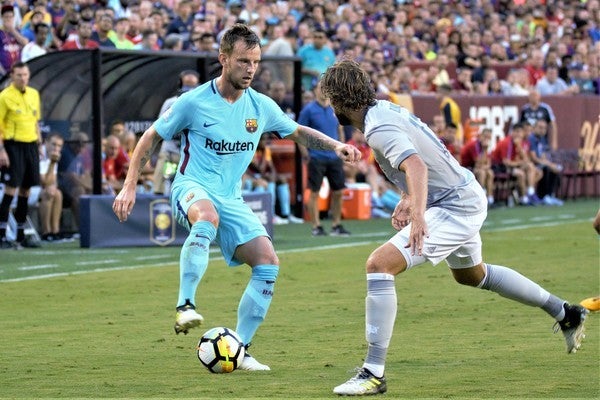 ...and finally in the 32nd minute it paid off, as Messi saw an opening, passing the ball through the gap...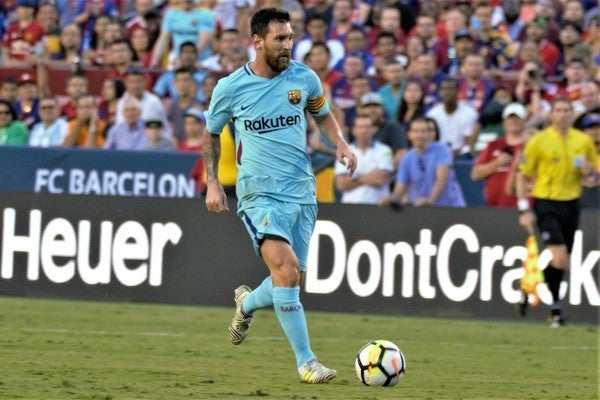 ...where Antonio Valencia missed a chance to clear, leaving Neymar free to spin and shoot the ball past De Gea to give Barcelona the lead.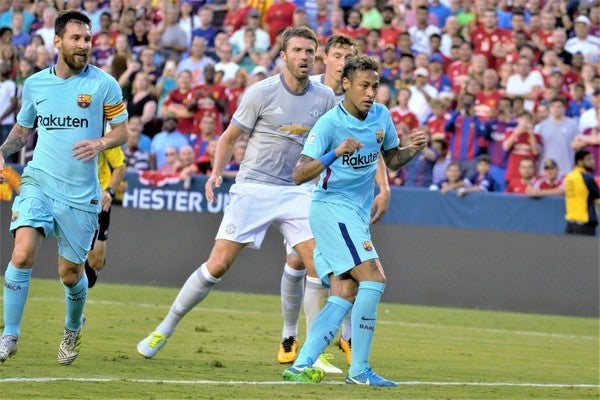 After the restart, Barcelona continued to attack, a United side that seemed devoid of ideas, through their triumvirate...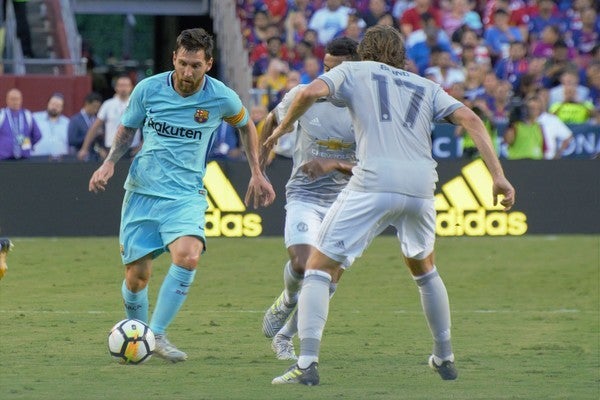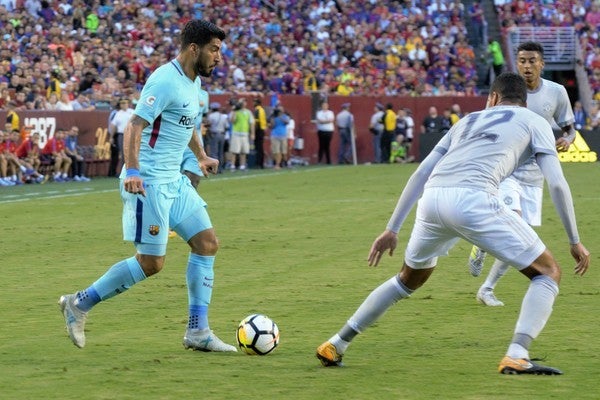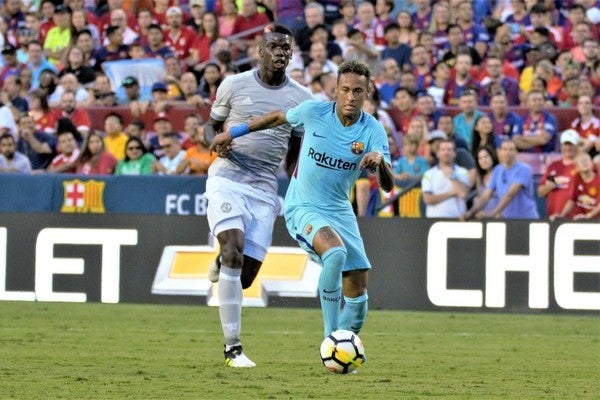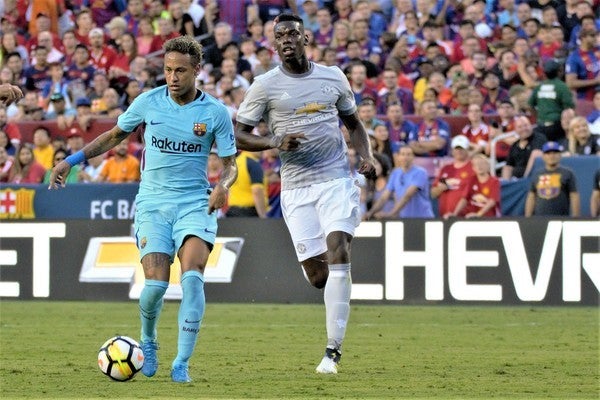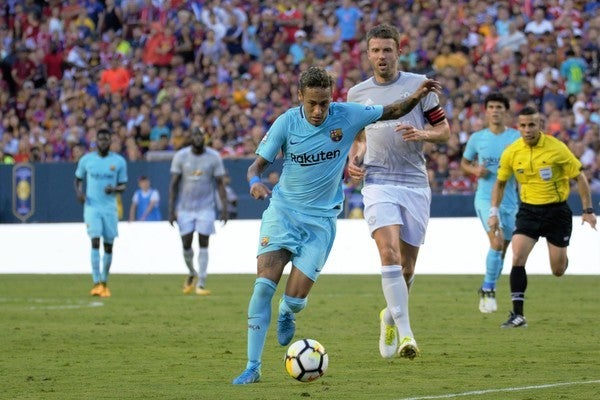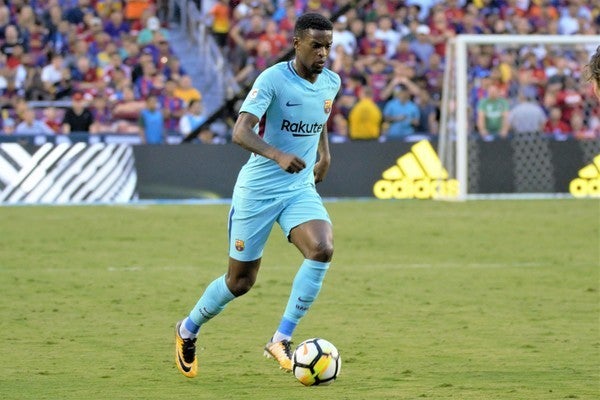 ... but the closest they came resulted in Pogba header away of their 12th shot on goal of the half (United somehow mustered 6, of which only 3 were on target).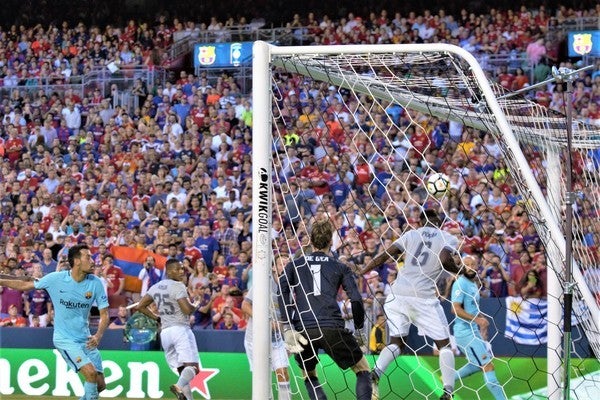 Upon being given the list of Barcelona's 10 substitutions and United's 4, the announcer decided to forgo pronouncing any of the names and just read out the numbers of the players. Given that the only Barcelona player that remained was the goalkeeper, the game's tempo slowed down to a crawl, giving United a chance to come back into it.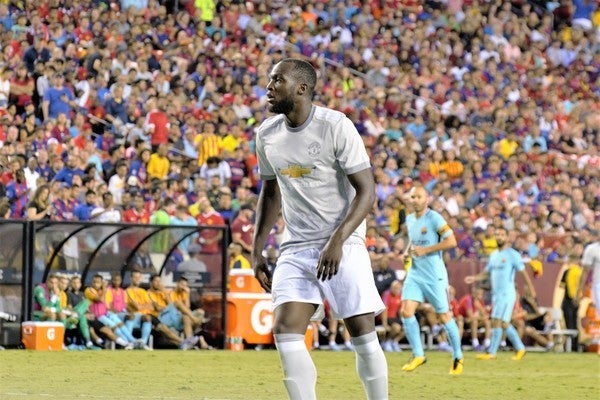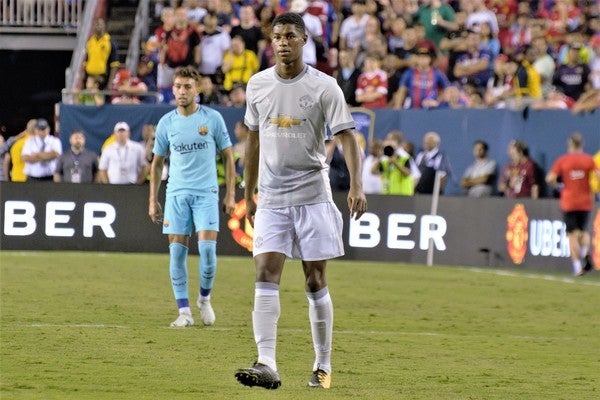 Although that didn't mean that Barcelona didn't still have their opportunities to extend their lead.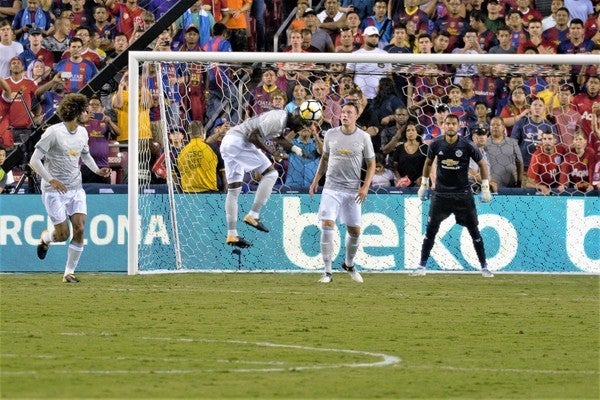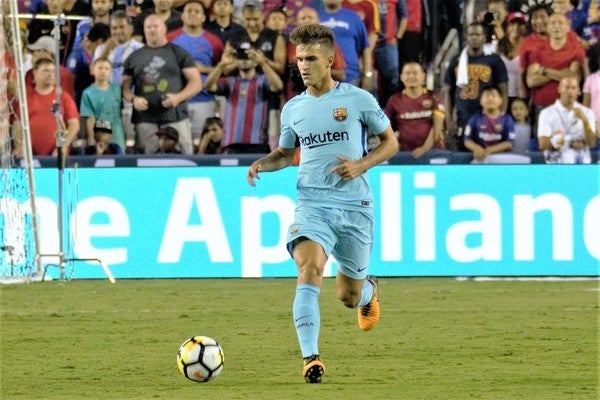 As the game drew to a close, Lukaku...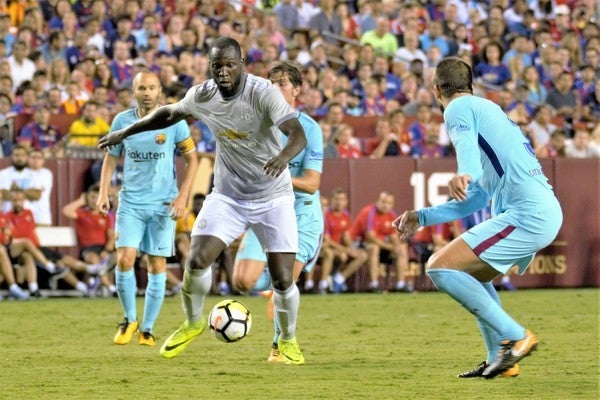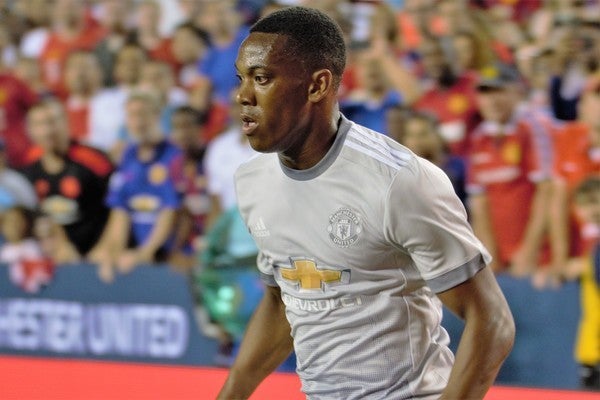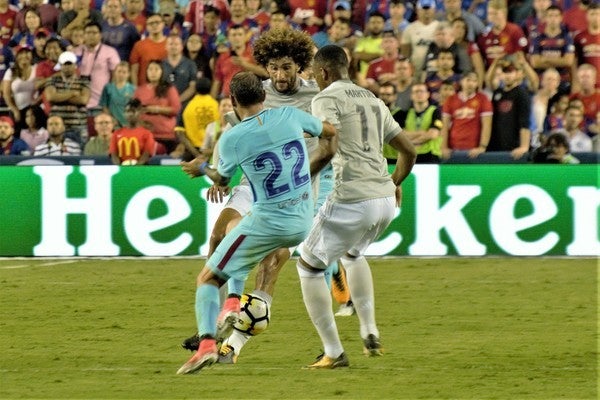 ...and Marcus Rashford...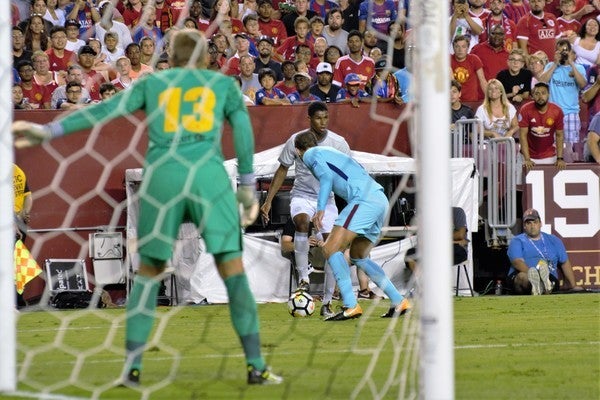 ...did their best to try to find an equalizer...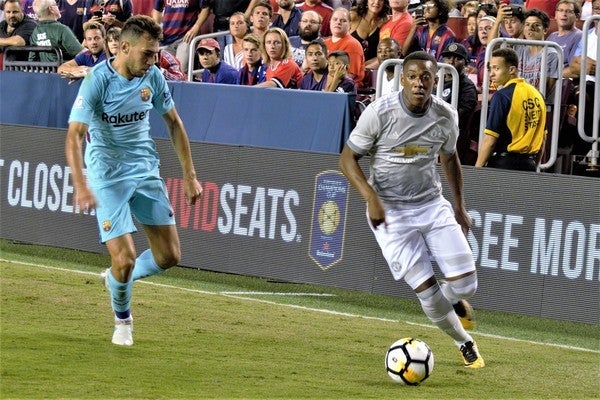 ...but there was no way through the 2nd string Barcelona defense..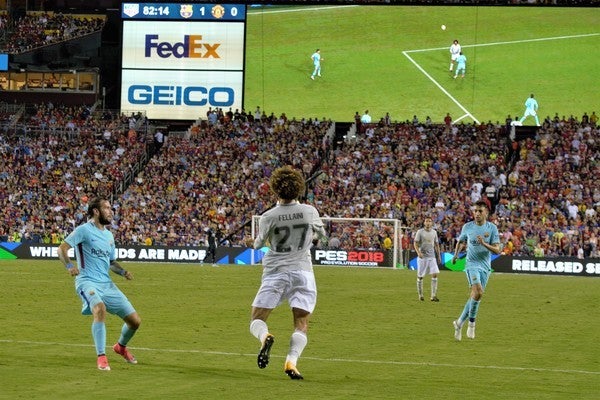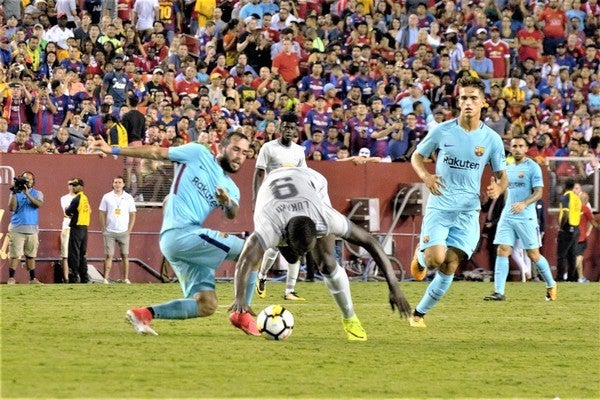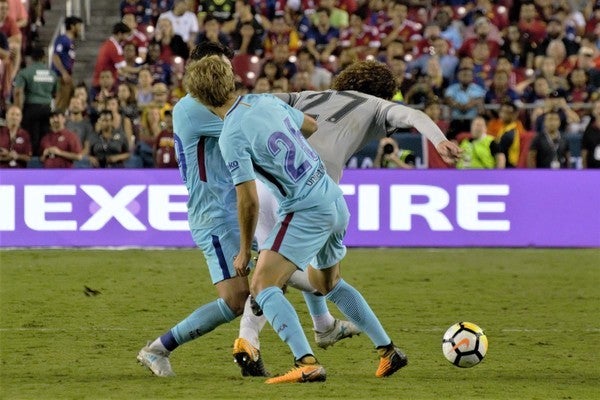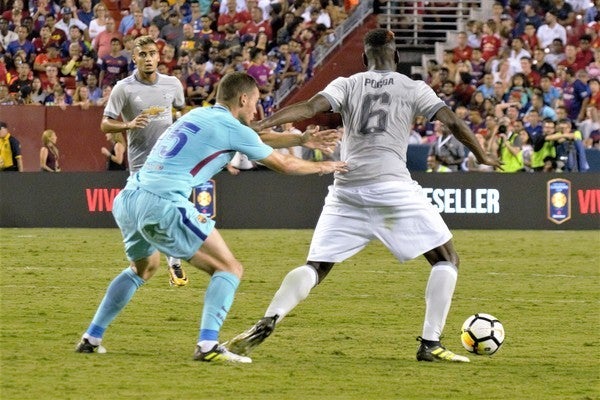 ...until, in injury time, Martial found himself free inside the penalty box... passing the ball to an onrushing Rashford...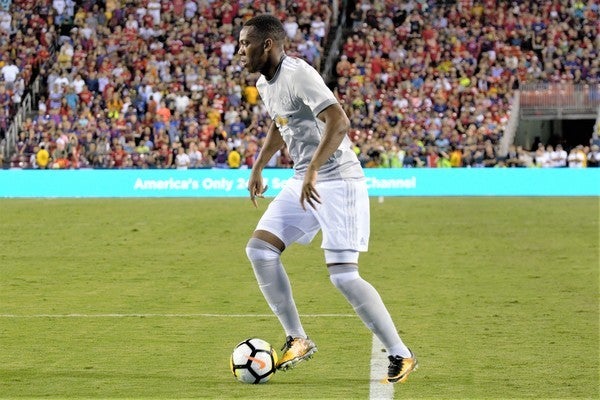 ...who sent the ball into the sky, leaving the game ending in a 1-0 win for Barcelona...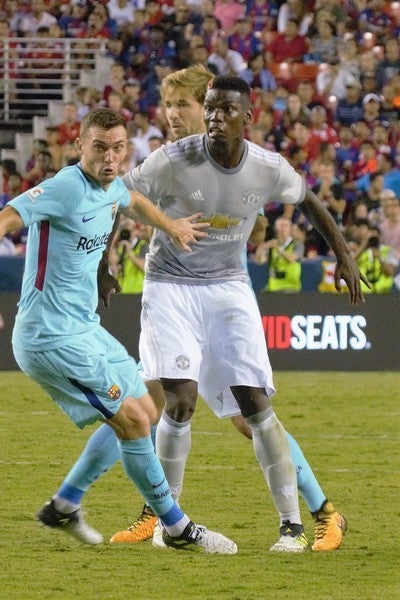 ...and the man of the match award going to the only Barcelona player who made it through the entire game - Jasper Cillessen