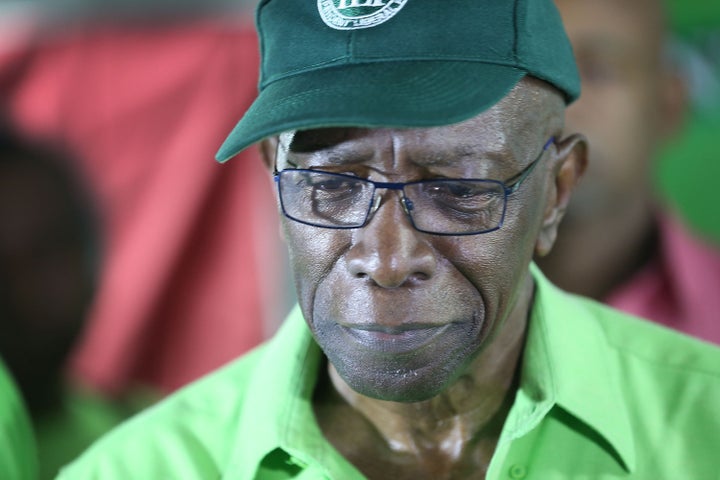 ZURICH, Sept 29 - Trinidadian Jack Warner, once one of the most powerful men in soccer, has been banned from all football-related activities for life, the ethics committee of world governing body FIFA said on Tuesday.
Warner, 72, was one of 14 soccer officials and sports marketing executives who were indicted in the United States on May 27 on bribery, money laundering and wire fraud charges involving more than $150 million in payments.
In the latest twist in the corruption scandal, Swiss authorities said last week they were investigating FIFA President Sepp Blatter on suspicion of criminal mismanagement and misappropriation of funds.
The FIFA ethics committee said Warner was investigated following an inquiry into the bidding process for the 2018 and 2022 World Cups. The tournaments were awarded to Russia and Qatar respectively in December 2010 by the FIFA executive committee, of which Warner was a member.
Warner was found to have committed "many and various acts of misconduct continuously and repeatedly during his time as an official in different high-ranking and influential positions at FIFA and CONCACAF," the committee said
Warner is the former president of CONCACAF, the Confederation of North, Central American and Caribbean Association Football. He is currently in his native Trinidad and Tobago, where he is fighting extradition to the United States.
Warner resigned from his posts when he was placed under investigation by the ethics committee in 2011 over a cash-for-votes scandal in the run-up to that year's FIFA presidential election. The case was subsequently dropped by the ethics committee as he was no longer involved in football.
(Writing by Brian Homewood; Editing by Mark Trevelyan)
PHOTO GALLERY
15 Reasons Why FIFA Is The Worst