The unluckiest wallaby to ever grace the streets of O-Town is making his triumphant return, courtesy of Nickelodeon executives with a strong case of '90s nostalgia.
On Thursday, the network gave fans at Comic-Con a sneak peek into the upcoming "Rocko's Modern Life" TV movie, subtitled "Static Cling." The San Diego event brought original voice actors Carlos Alazraqui (Rocko), Tom Kenny (Heffer), Doug Lawrence (Filbert) and Charlie Adler (Mr. Big Head and Mrs. Big Head) back together ahead of the animated special's scheduled 2018 debut.
Nickelodeon also released a short plot summary for "Static Cling," which reads in part: 
Rocko's Modern Life: Static Cling brings the characters back to Earth after being lost in outer space since 1996. Rocko has trouble accepting this 21st century modern life, while Heffer and Filburt embrace every aspect of new technology, social media and the endless diversity of food trucks.  Rocko whole-heartedly believes that his nostalgia for the past can save him from the tortures of the modern world.
If, over the past 20-plus years, you'd been wondering whether or not Rocko and his pals would be the kinds of animals who salivate over the latest iPhone ― erm, oPhone release, maybe this trailer will give you a sense of closure. Though you'll have to wait until next year to find out whether our protagonist succumbs to the so-called "tortures of the modern world."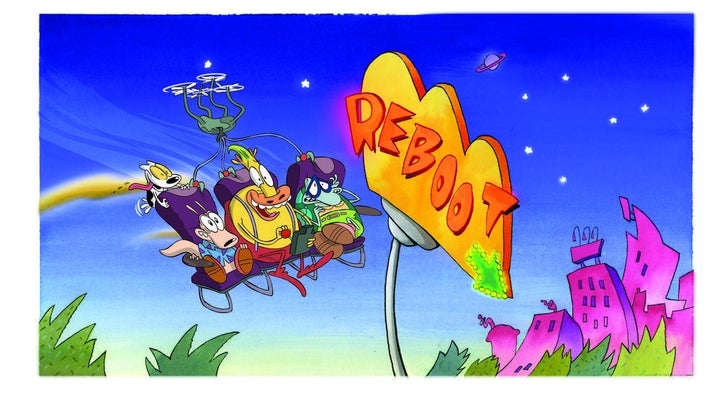 BEFORE YOU GO