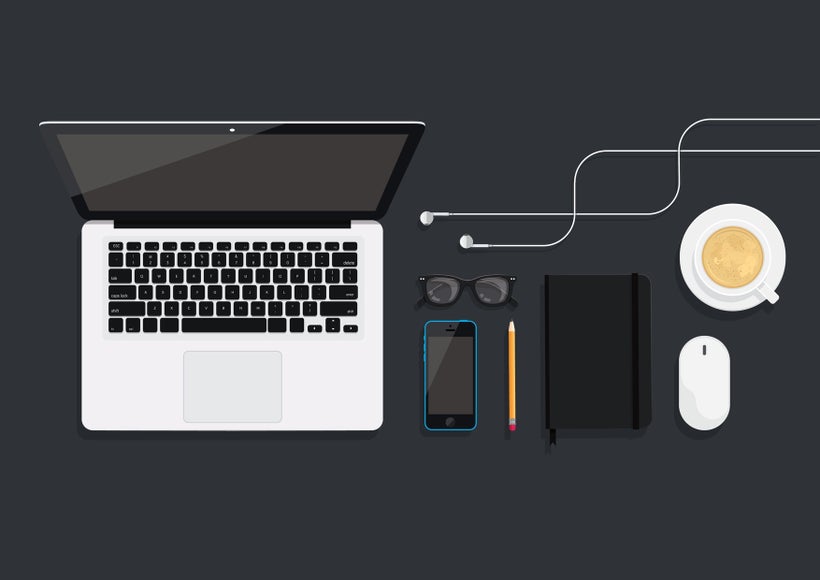 In this article, five experts share their top choices of the best SEO Software that has helped them take their company to phenomenal heights.
These softwares are essential tools for every business, irrespective of their industry.
SEMRUSH:
Munmi Sarma, CEO at Tiny Piglet Publishing
We have been using Semrush at Giveaway.Rocks to identify lucrative giveaways that are already driving traffic to our competitors. Based on the keywords and traffic estimates, we can design our own giveaways for optimum growth and sustainability.
We have been using Semrush for keyword analysis as well as for paid advertising research. Semrush has the unique ability to show all the PPC ads your competitors are running. For me, Semrush is the best digital marketing software in the market.
AHREF:
Through the years, my teams and I've had the opportunity to test a variety of tools while working at both large and small companies. As an entrepreneur, I am now back to being hands on with SEO softwares and services. One of my favorite SEO tools is Ahrefs, primarily because it has a very large database of backlinks when compared to many of the other well-known tools, and the ability to easily sort, filter and drill down through that data.
I operate in a competitive field, and the power of Ahrefs becomes evident when doing backlink research. In order to get the most out of the service and have the best shot at improving our organic rankings, I use the service to look at both direct competitors, but also at the websites of the retailers that I am promoting. This provides the best collection of websites that are interested in linking to the content that my company offers.
Another useful application has been to look at the top pages (by links or social sharing) for each of the retailers and/or travel companies that we feature. This provides insight into the type of content that my potential customers are interested in and helps us begin to hone our content strategy.
Overall, any digital marketing professional will tell you that it's easy to get lost in the wealth of data available from SEO tools, but what's most valuable about Ahrefs is that it allows you to cut through the clutter to find the insight that can help your business grow.
Majestic SEO
Majestic SEO is by far the most powerful site explorer on the internet. By using its very own metrics of Trust Flow (TF) and Citation Flow (CF), Majestic gives a very accurate depiction of how trustworthy and authoritative Google thinks your website is based on its backlink profile. You'll be able to find out which are the highest quality links pointing at your domain, and get an overview of the anchor text ratio of your inbound links.
Unique Way To Use: Spy on your competition! Type the keyword that you want to be Number 1 in Google. Put the top 5 websites that appear into the Majestic site explorer. Download all the backlinks going to your competition's websites and you've now got a blueprint of all the websites you need to approach to get links to your website.
Buzz Sumo
We use multiple SEO software programs here at Shiply, but by the far the best one I have used is Buzzstream. There are thousands of link building services out there, most of which are difficult to use and ultimately ineffective, but Buzzstream is different and in my opinion, is the best outreach management tool available. The programs's tagline "Build Relationships. Build Buzz" summarises their offering nicely. The software is all about building relationships and creating worthwhile, high-quality outreach campaigns.
Buzzstream allows you to store an unlimited number of potential sites in one user-friendly home space. From here you can create individual projects, set yourself tasks and comfortably manage a large volume of outreach campaigns. Sending messages to potential clients is made easy with their communication tool.
A unique way of using the tool, and a very helpful tip, is to take advantage of the Buzzstream Chrome extension. The extension allows you to instantly add any website you may stumble across to your list of saved sites, which you can later access from your account.
I would very much recommend this software to any budding digital marketer.
Moz
I've been using Moz software since it was a subscription product and it's still the first place I turn to when I kick off any kind of website analysis. The most recent addition, Keyword Explorer [in Moz Pro] has immediately become my go-to resource when I'm exploring a new market — for example when I'm working on a sales enquiry. With my company now opening offices in Seattle, New York, and London, we get a lot of chances to review new websites in new industries, and I couldn't do that effectively without Moz tools.
Moz has always broken new ground with innovative metrics (going all the way back to the original MozRank) and data-sources. It's a combination of those things that makes Keyword Explorer unique — with data from many sources and super-smart analysis using modern machine learning models.
Probably the most interesting way I've used Keyword Explorer was in brainstorming content about the illuminati live in a client conference room overlooking Manhattan.
__________________________________________
What's your favorite software? Would love to hear from you in the comments section below.
This post was published on the now-closed HuffPost Contributor platform. Contributors control their own work and posted freely to our site. If you need to flag this entry as abusive,
send us an email
.