Because this $2 shaker is pure magic.
Back in February, the geniuses over at Trader Joe's came out with the Everything But the Bagel Sesame Seasoning Blend—a combination of black and white sesame seeds, poppy seeds, dried onion, dried garlic, and sea salt—in a shaker for $1.99. It's everything you find coating the outside of an everything bagel, and the flavors are spot-on.  
In the months since, it's become a social media phenomenon—popping up on Facebook and Instagram feeds and selling out at Trader Joe's stores. However, the question of exactly what you should do with this everything-bagel-in-a-bottle remains. TJ's recommends "grilled chicken, buttered popcorn, baked potatoes, creamy dips, pizza dough, salad dressings, pasta, mac & cheese, or panko-breaded anything." But we think we can do even better.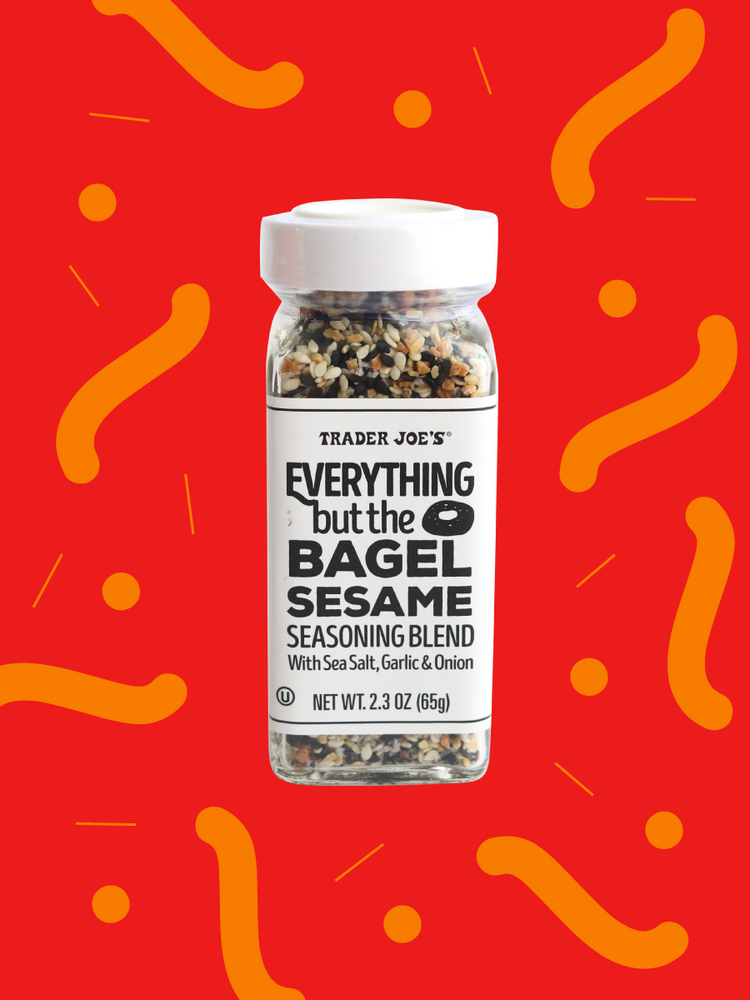 This post was published on the now-closed HuffPost Contributor platform. Contributors control their own work and posted freely to our site. If you need to flag this entry as abusive,
send us an email
.