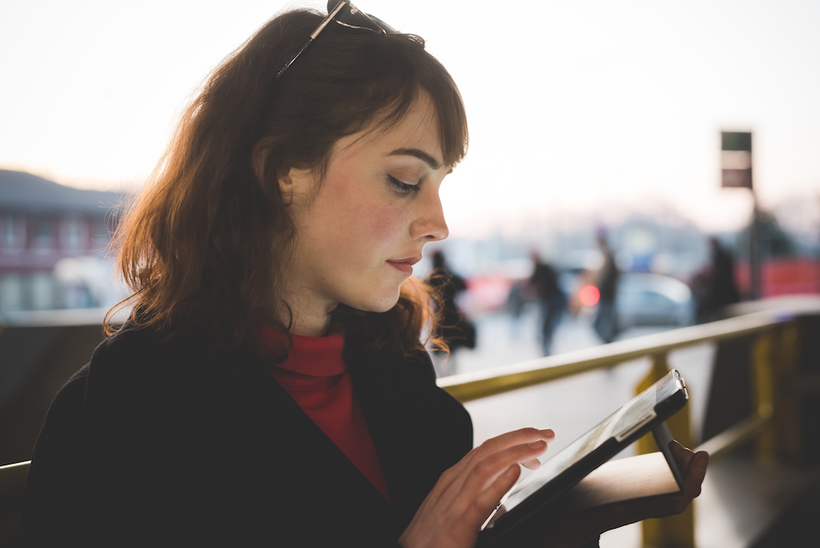 Brands and business owners that are "all business all the time" can find it difficult to make an emotional connection with customers on social media. I've seen them. You've seen them. I feel badly for them because it's tough to sell your products and services if prospective customers can't relate to you.
Businesses and leaders that humanize their brands to engage customers definitely have a competitive edge. But there's such a thing as going too far. Your business's online presence and your personal brand have to strike the right balance of authentically showing personality while remaining professional.
How can your business demonstrate authenticity on social media without crossing the "Too Much Information" line? Below are several ideas:
Shine The Spotlight On Your Team – Clever bio write-ups with photos or video interviews of your team members can draw your audience in. People love to see who is behind the scenes. Discuss not only professional credentials in your bios and interviews, but also some items of personal interest like hobbies, favorite foods, hidden talents, etc. To prevent landing in TMI territory, be wary of posting information that implies sexual orientation, religious affiliation, or other hot-button topics that could potentially create animosity.
Showcase A Day In The Life – Consider using candid photos or live streaming video to show customers what you do at work. These could be glimpses into activities you and your employees regularly engage in. For example, practicing your craft, starting off the day with lattes from your favorite local coffee shop, or featuring your team in a brainstorming meeting. Going live with video comes with some risks. You'll first want to make sure everyone knows you'll be broadcasting the activity. Encourage them to be themselves, but at the same time you'll want them to be conscious about toning down language or humor that might offend viewers.
Feature A Special Event Outside Of Business Hours – Whether it's a chamber of commerce mixer hosted by your company or a Halloween happy hour gathering, sharing photos and video snippets of your team outside of the daily grind can demonstrate your fun, social side. Just exercise caution when posting photos or footage of your staff partying hard. Sure, you can humanize your brand by showing your team members letting loose. You don't, however, want your audience to think your team had lost all control.
Write In A Conversational Tone – Unless you're in a highly academic field that demands ultra-formality, you'll connect with prospects and customers more effectively if you communicate clearly and casually. A conversational voice works for nearly every type of business and industry from banking to fitness to restaurants to health care, and others. Real people are who will potentially read and interact with your posts, so it makes perfect sense to write like a real person. My only caution related to the TMI effect is to avoid profanity and excessive slang. While those things might be appropriate for a few select types of businesses, most brands should steer clear of them.
Get The Audience Involved – Rather than constantly talking at your social media followers, talk with them instead. Include open-ended questions in your posts to encourage interaction from your audience. And of course, follow through by watching for and responding to comments and replies. What better way to generate goodwill than to take the time to show you're listening and want to hold a conversation? When inviting others to comment and share their thoughts, carefully think about what you'll communicate in your posts before you publish them. Ponder first if the questions you intend to ask might create an air of divisiveness or attract trolls. For example, you may want to avoid questions that ask your audience what they think about the possible repeal of the Affordable Care Act or legalization of medical marijuana.
Be The Real Deal, But Don't Go Overboard
As you use social media as a tool for marketing your business and building your brand, let the real you and your real business shine through. Just take care about over-sharing and undermining your company and your professional self in the process. Remember, the secret sauce is to be approachable without being reproachable!
This post is hosted on the Huffington Post's Contributor platform. Contributors control their own work and post freely to our site. If you need to flag this entry as abusive,
send us an email
.