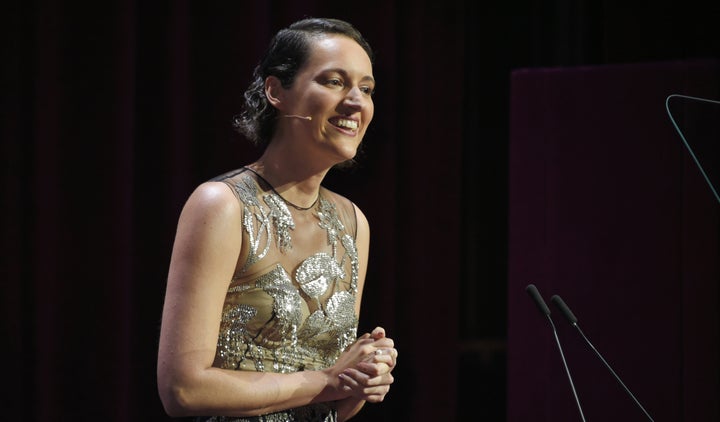 Phoebe Waller-Bridge opened up Sunday night's Evening Standard Theatre Awards in London with a riveting speech about sexual misconduct in Hollywood. 
"For all the glory, in many ways it's been a tough year for morale in our business, with a series of dramatic revelations. Lots of men were shocked and saddened to discover that they were sexual predators," Waller-Bridge said, later adding that "abusers are still not apologizing despite admitting" to the abuse. 
The award show, now in its 63rd year, took place in London's Theatre Royal Drury Lane and was co-hosted by Vogue Editor-in-Chief Anna Wintour, Lin-Manuel Miranda and Cate Blanchett. 
Waller-Bridge added a powerful message to any man who thinks he may have gotten away with sexual misconduct. 
"A change is coming," she said. "And for all you creepy bastards who think you got away with it, you know who you are, and we will find you."