Three employees of a Florida Walmart have been charged with manslaughter over the death of shoplifter who attempted to steal a shopping cart of DVDs, police say.
Police said the trio chased after Kenneth Edger Wisham, 64, when he tried to steal DVDs valued at $380.74 early on February 7. Wisham fell during the pursuit and the employees tried to detain him, the statement added.
Wisham stopped breathing as the workers restrained him, police allege. Authorities said the employees began life-saving measures and called for an ambulance.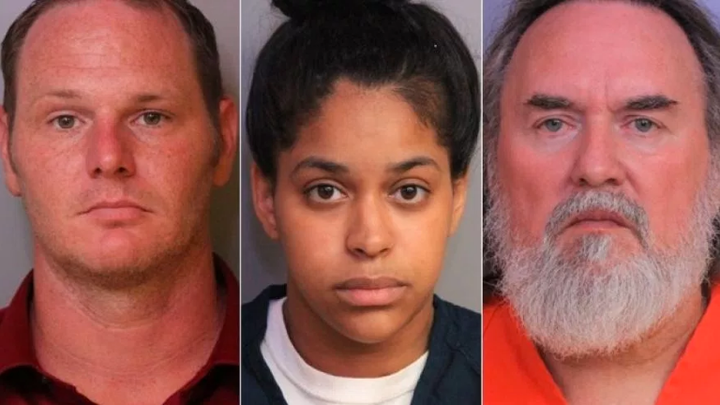 Authorities determined after an investigation that Wisham died of mechanical asphyxiation due to restraint. An autopsy found he had 15 broken ribs sustained during the incident. 
Nunez recalled the victim saying, "Let me up!" and "I can't breathe!" according to an arrest report.
"Our hearts go out to everyone affected by these events. The status of the associates involved continues to be reviewed. We'll continue working with law enforcement officials, as we have from the beginning, while conducting our own review."
BEFORE YOU GO
PHOTO GALLERY
FBI's Ten Most Wanted