A Florida woman made a very memorable impression at a wedding on Saturday, but not in a good way.
Shelby McDowell, 20, was arrested by Flagler County Sheriff's deputies after she crashed a wedding in order to spy on a guest she said was her boyfriend. He, however, told police he's actually her ex-boyfriend. It was unclear whether he meant she was his ex prior to the wedding, or because of what happened at the wedding, Flagler Live reports.
It all started Saturday morning when Darby Johns ― the man she claims was her beau ― told her he was going to a wedding at a nearby resort, but without her. Investigators said McDowell decided to go uninvited to spy on the 26-year-old Johns, who may or may not have been her boyfriend.
After crashing the gathering, McDowell allegedly poured a drink on him and the woman he was dancing with before punching the woman in the face, according to WKMG TV.
"I just wanted to find out what was going on, unnoticed, and leave," she said in a written statement. "My intention was to SEE what was happening, and if I saw him betraying me, it would have been a way for me to know and understand that our relationship was over."
McDowell said when she walked into the ballroom, Johns was dancing and kissing another woman, identified as 26-year-old Crystal Munoz. That was when she chucked the drink and allegedly punched the woman in the left eye.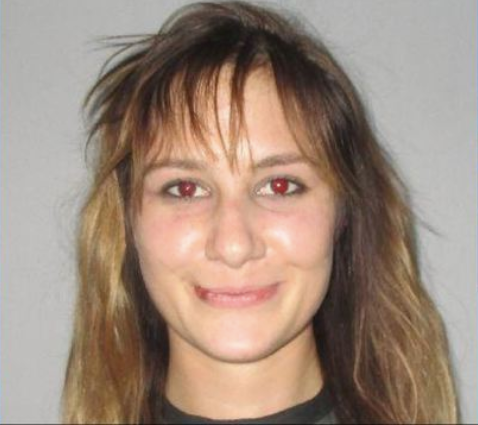 Police said McDowell ran to the restroom and hid in a stall.
McDowell claimed several women in the bridal party went into the bathroom and "pulled her out of the stall by her feet and they began to punch her," according to the arrest report.
However, resort employees told police that when the manager came to break up the fight, McDowell was on top Munoz, pummeling her, according to WKMG TV.
McDowell was separated from her victim and made to wait until police and emergency responders arrived.
"I was told that if I did not press charges on anyone, no charges would be pressed on me," she told WJAX TV. "I agreed that I would not press charges, and I waited to be escorted out. When the police arrived, I was arrested and told that Crystal Munoz was pressing battery charges on me."
In her statement to WJAX TV, McDowell acknowledged she is aware of certain social niceties.
"I am aware that going to a wedding uninvited is wrong. I am aware that pouring a drink on someone is also wrong," she said.
"I just wanted to see if Darby was really cheating, so that I could know it was forever over between us. It was always about him, never Crystal. I never intended for there to be a scene.

"After the drink incident, if the girls had not of attacked me, there would never have been such a chaotic scene. I am very apologetic towards the bride and groom, since this happened at their wedding.

"Like I said, I never intended for it to have gotten so out of control."
Johns told deputies that he did not kiss Munoz, but instead that he and Munoz were walking to the dance floor when McDowell allegedly attacked them