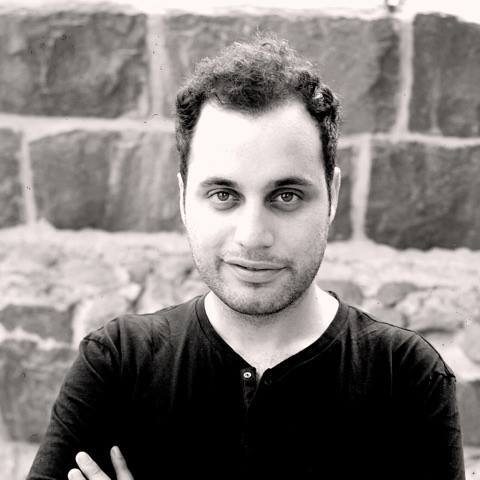 You will probably meet Saddam Sayyleh in one of the new trendy cafes that opened recently in the old neighborhood of Jabal L'Weibdeh in Amman. Smiling to everyone, he sits there working on his laptop and writing notes. He is working on his new initiative "I Learn"
Saddam story began from Souf Refugee Camp (the second of the ten Palestinian refugee camps in Jordan). Born in 1991 and orphaned at the age of 2 when he lost his father and later his mother at age 5, he was raised by his older siblings. Going to an UNRWA school alone, he was frequently physically bullied by the other kids. A few months after attending school, he came to understand that since he is an orphan, this is the kid you can bully and no one will care!
His 3 older brothers tried to help him through school and told him that he needs to man up and defend himself. Being violent is not of his nature and his siblings didn't understand that for all the right reasons. It was tough times for a child.
When Saddam was in 10th grade, he started to skip school and run to the nearby old Roman ruins of Jerash to spend time there before he went back home. A few months later he dropped out of school. At the ruins, he met a Dutch man called Gilbert. Saddam was fascinated by Gilbert English language skills. Gilbert, who lives in Jordan, offered Saddam a way to earn some money by teaching him Arabic. Saddam wanted to earn some good money and save it to run away from his reality. So, he went online searching for the cheapest place to go to, so he found India! Saddam applied for the visa and left Jordan.
In India he felt liberated from all the handcuffs of the society he came from. But something happened there, he met a British Indian lady who him helped get into an NGO that was working with underprivileged children in Bangalore and Chennai. The NGO was saving children who are left behind by their families because of poverty or because they were disabled or had a deadly disease. He volunteered in the beginning and then started working with the NGO with the children to teach them English and make them happy again. But he noticed that the children are disappearing and being replaced with new ones. They were dying of many circumstances!
After a year working with that NGO, he ended up falling into depression and losing his senses. At that time, he looked back at his life where 6 of his sisters got married while underaged and his brothers were suffering to make a decent living while he was thousands of miles away!
"I missed them and I missed my life there and then I thought to myself ! Why should underprivileged children suffer? Why? I decided to come back to Jordan" Saddam adds
Upon Saddam's return, he started working in many different NGOs in Amman, but the place where he grew up was always on his mind. He decided to go back to the refugee camp and do something about it! He began in a small space giving orphans recreational activities (something he learned in India). After a while, mothers started approaching him telling him about the difficulties their children are facing academically, something he strongly relates to.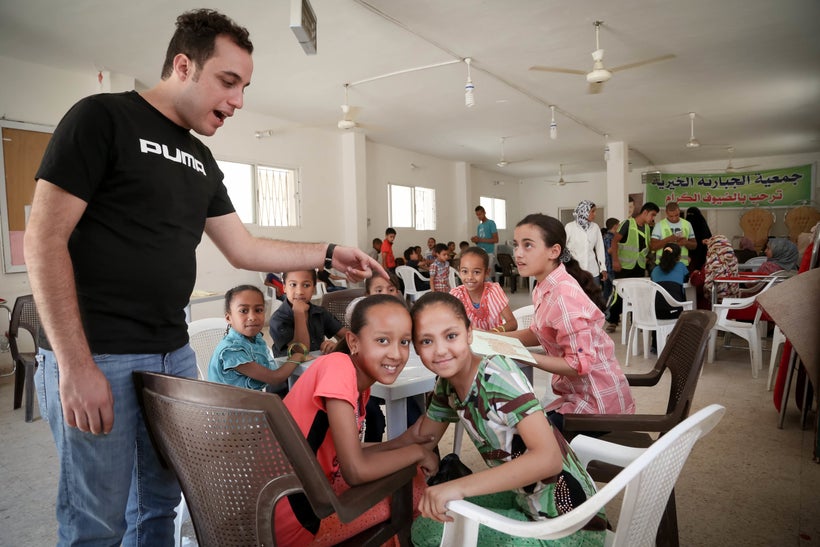 He started to think of a name that is funny and relates to children.
"I remember one day walking in the street, I saw two kids talking to each other and one was asking (Where are you going?) the other kid answered (going to learn) that's where I got the name for my initiative "I Learn" Saddam explains
This was another turning point in Saddam's life, where he spent many years working hand in hand with communities and refugees in Jordan. Today "I Learn: is in 4 municipalities and in 8 knowledge spaces. The initiative works with youth and children and addresses a wide range of socioeconomic factors that contribute to academic underachievement in target communities. I Learn creates safe spaces for at-risk individuals and uses a proven educational framework to empower them to take charge of their lives and build a better future. The initiative has 120 volunteers and is run by the local communities it covers. I Learn was able to cover more than 4,000 people in a very short period.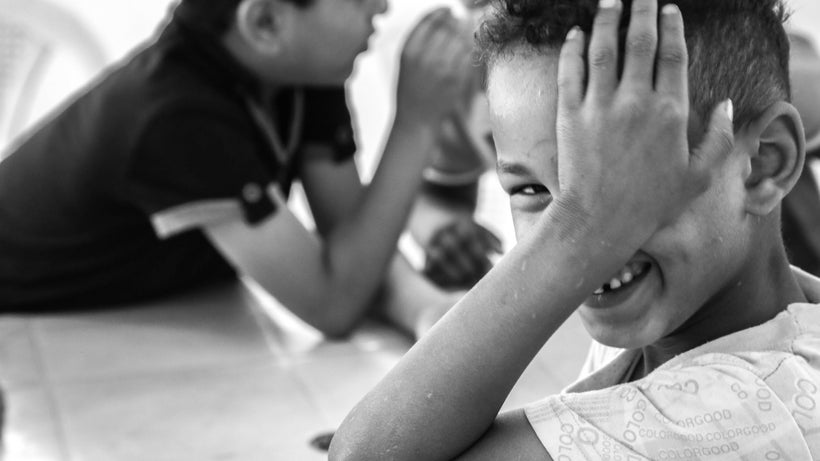 Saddam sees himself in every child he deals with. He wants to raise a generation that is aware, confident and creative. A generation that believes in making the right kind of change. He seeks to establish safe spaces that encourage innovation, intellectual growth, and critical thinking.
I asked Saddam, what makes you smile in the morning?
...."The impact I have on people's lives and especially children; seeing them jumping and smiling.  Knowing that people can rely on me, I am the kind of guy when I commit I don't stop until I succeed."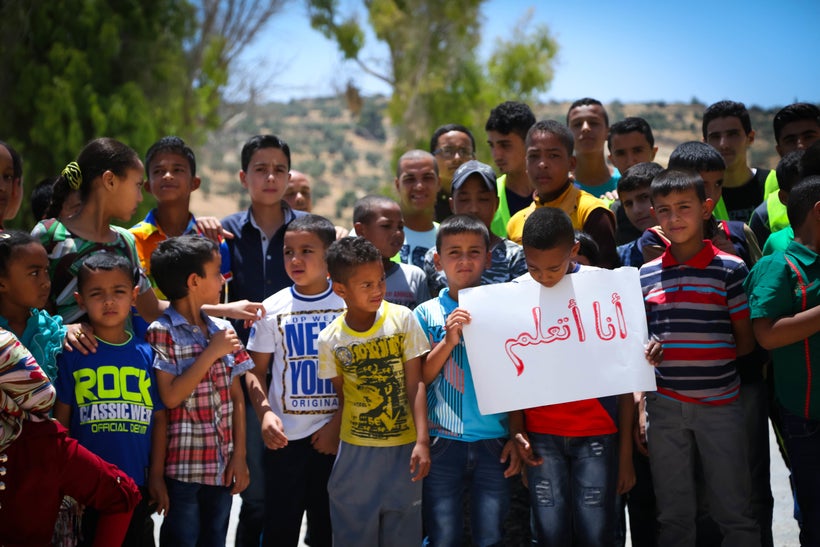 It's hard at times, but it makes a kid strong in ways that most people can't understand. Teaches them that every place has something good - and bad - to offer. It makes a kid grow up fast.
There had been times when Saddam knew, somewhere in him, that he would get used to it, whatever it was, because he had learnt that some hard things became softer after a very little while. But he refused to surrender!
This post was published on the now-closed HuffPost Contributor platform. Contributors control their own work and posted freely to our site. If you need to flag this entry as abusive,
send us an email
.