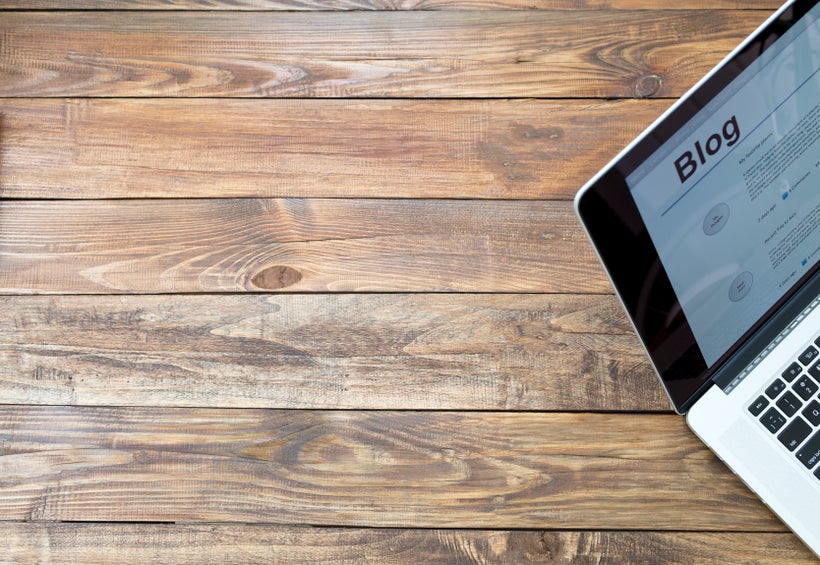 Developing a cohesive blogging strategy is essential for any business - no matter the size of your prospective audience, current following or industry.
When it comes to content marketing, there's no such thing as a "boring niche". Whatever industry your operates in and no matter what kinds of products or services you provide, there's bound to be someone searching for it. You wouldn't have a successful business without people wanting what you offer!
Whilst the overall industry that you work within may not offer the most exciting topic, there's always a need for creating a business blog to share what's happening within your company and offer the expert knowledge you have.
Why does my business need a blog?
An integrated blogging strategy should undoubtedly be something that every entrepreneur has in their inbound marketing plans and offers many benefits to your company, including providing your business with:
Relevant content to share on social media channels to help grow an audience and drive traffic back to your website.
SEO value (companies that blog have 97% more inbound links and 434% more indexed pages, on average!).
A simple way to build relationships with both existing and prospective customers which can be converted from leads to sales further down the line.
Constantly thinking of new content ideas that attract and engage your audience can be tricky - especially when running a blog isn't your main priority as a business owner.
However, there are a number of fool-proof topics that you can use to think of blog post ideas that actually provide your website with value:
1. How-to's
Undoubtedly one of the most popular blog post topics is a simple 'how-to', purely because of how easy (and effective) they are.
Think about it - how many people head to the internet to look for advice on how to do something? Heck, you've probably done it yourself!
From teaching people how to install a light bulb to explaining how to create a successful Facebook advertising campaign, there's bound to be someone looking for information on what your business' expertise are.
81% of consumers in the U.S. trust information and advice that derives from blogs, so getting your content out there in the form of a blog can help both prospective and future customers to trust your brand and turn website visitors into buying customers.
2. Behind the scenes
As much as you might want to deny it, people are nosy creatures - which is the reason why behind-the-scenes articles work so well on company website.
Showing off your office environment or a member of staff working on a new project will help to build strong relationships with your audience. By showing them something that isn't obvious to regular visitors to your store, it can help to personalise their experience with your brand.
Giving your audience an insight into the daily runnings of your business will further reinforce the trust a website visitor has in your brand, which you can convert into sales using lead generation techniques.
3. Get personal!
Following on from behind-the-scenes articles, there are other ways to harness a person's natural behaviour to be nosy... That is to get personal - starting with yourself!
Why did you start your business? Why are you so passionate about the products or services that you sell? What was your biggest challenge when building your brand?
Sharing your own personal answers to these questions will help to show people the passion you have for your business; proving to them that you know what you're talking about and are willing to go the extra mile to provide outstanding products and/or services.
4. News stories
Has there been a major development/breakthrough in the industry that your business works in? Blog about it.
Have you just appointed five new members of staff in your social department? Blog about it.
Did you just find out that your company has been nominated for an award? Guess what.... Blog about it.
This post was published on the now-closed HuffPost Contributor platform. Contributors control their own work and posted freely to our site. If you need to flag this entry as abusive,
send us an email
.