Texas police have released the names of four individuals they suspect were involved in the kidnapping of 13-year-old Shavon Le'Faye Randle.
Authorities said Darius Fields, 26, Laporshya Polley, 25, Devontae Owens, 24, and Michael Titus, 19, are considered "persons of interest" in the case. Fields is a resident of Glenn Heights and the other three live in Dallas.
A connection between the victim and the persons of interest is not yet known.
"That information we don't have at this point," Lancaster assistant city manager Rona Stringfellow told HuffPost on Friday. "They are following leads."
Stringfellow said the individuals might be traveling in a white four-door sedan with damage or a dark paint transfer on the rear passenger-side quarter panel. That vehicle is linked to Fields, according to police.
Shavon's family members last saw her Wednesday morning in the 1300 block of Lancaster's Southridge Drive, according to police. Lancaster is part of the Dallas-Fort Worth metropolitan area.
Shavon was reported missing after her parents received at least two disturbing phone calls from a man saying he would "harm" the girl if they contacted police. At least one of the calls was placed from the teen's cellphone, which is also missing. There has been no word on her since.
Authorities have not speculated on a possible motive, but Shavon's uncle told CBS 11 News that the caller made a ransom demand.
"It's the most horrible thing in the world," Shavon's aunt, Latoya Randle, told Dallas' KDFW FOX 4 News. "She hasn't done anything to anybody to deserve this."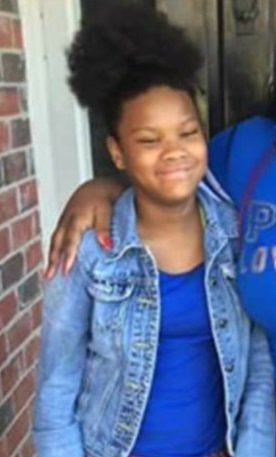 Police on Wednesday issued an Amber Alert in the case. The FBI has since joined the investigation.
"We have expended 100 percent of our police resources," Stringfellow told HuffPost. "The FBI has been generous in providing their resources. The goal is to get this little girl home to her family."
Shavon is described as 5 feet 5 inches tall and 120 pounds, with black hair and brown eyes. She was last seen wearing a white T-shirt and blue basketball shorts.
Anyone with information about Shavon or the four persons of interest is asked to contact the Lancaster Police Department at 972-218-2711 or the FBI tip line at 1-800-CALL-FBI (800-225-5324).
David Lohr covers crime and missing persons. Tips? Feedback? Send an email or follow him on Twitter. 
BEFORE YOU GO
PHOTO GALLERY
Missing Children