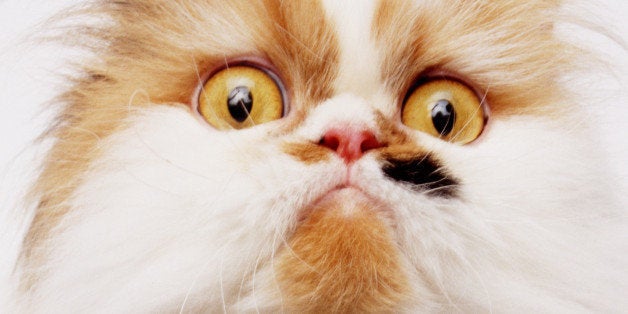 Drunken stupidity happens. That doesn't mean it needs to be tweeted. Indeed, the tweeting of it often lands you in the most trouble.
Case in point: Tom Lyden, a reporter with Fox affiliate KMSP-TV in Minneapolis, Minn., who is undoubtedly regretting this tweet after a night out celebrating the Upper Midwest Emmys this past weekend:
After that tweet, the posts become decidedly more ... lubricated. A hastily written invitation implores someone, "u need to join us at the Saloon now!!!!!!!!?!!" The last tweet of the night is the aforementioned feline reference, above.
The next morning, as reality undoubtedly hit him like a 2x4, Lyden signed back onto Twitter with an acknowledgment and a link to an apology, explaining, "During a night of celebration I sent out a Tweet that was intended to be a little crazy and edgy. It was actually just weird and in poor taste." (Read the full apology here).
But he couldn't resist sneaking in another cat reference, this time presumably about his own cat:
As of Monday evening, Lyden's more colorful tweets were still live on his twitter feed.
BEFORE YOU GO
PHOTO GALLERY
Funniest News Bloopers