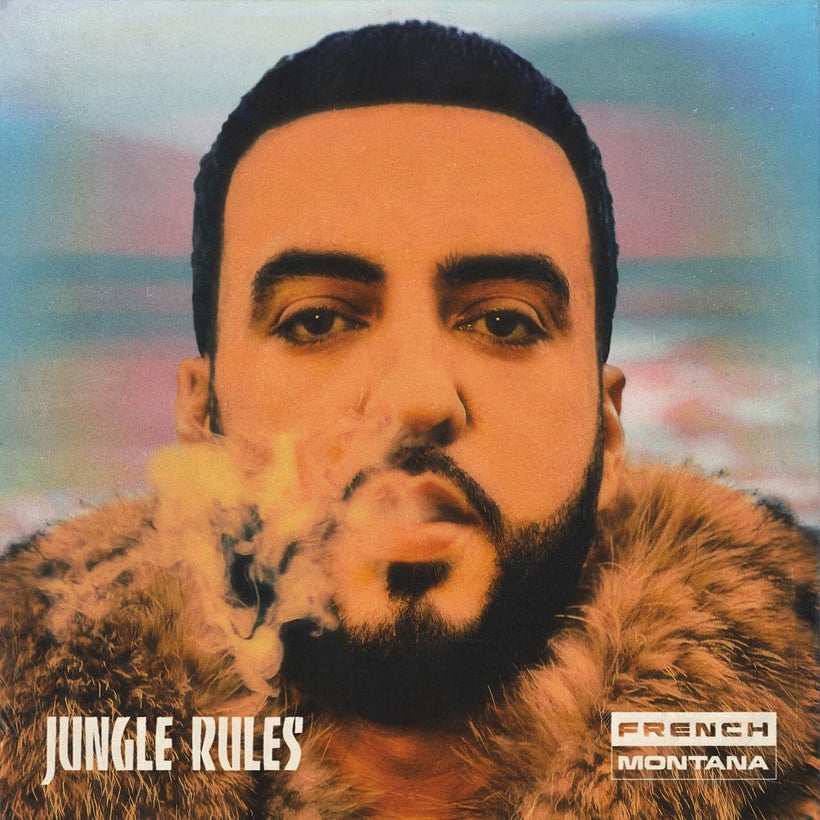 From his humble beginnings in Morocco to his rise on the top of the charts, French Montana's success story has been in the making for nearly as long as he can remember. Ironically, moving from, Morocco at the age of 13, with his immediate family to the United States and speaking only his native languages (French and Arabic), he was forced to learn English while growing up in his South Bronx neighborhood.
Now in the height of his career, looking back, the advice he would tell that 13 year-old, impressionable, young boy is, "Just go with the flow of where life takes you because every time I've tried to give myself advice God begins to laugh at me."
Although French Montana, is a long way from where he started he has never abandoned his Northern African roots. In fact, his fondest childhood memory that he holds close to heart is "Playing soccer and being surrounded by relatives," (aunts, uncles, and cousins) many of which, he unfortunately, just reconnected with or haven't seen since leaving the African continent nearly 20 years ago.
If you take a scroll through French's Instagram feed, you'll notice a touching photo with a heartfelt message, "Used to stay up all night telling my aunt my dreams until I had to leave Morocco and not see her for 15 years. Last night, she watched my dreams come to life. A picture worth a thousand words."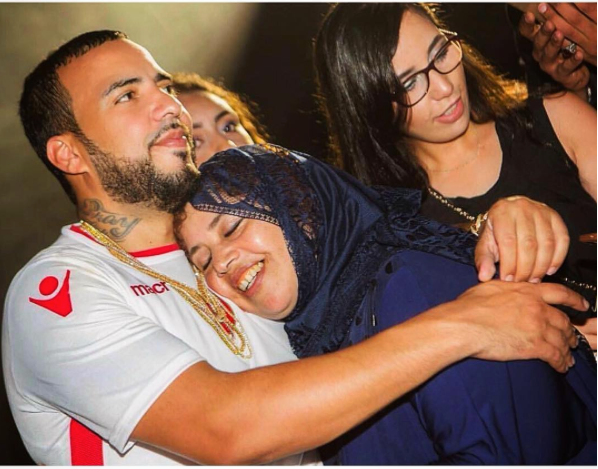 These words not only speak volumes to the undeniable willpower of a man who, decided to "Write the vision and make it plain," but also someone who possessed unshakable faith and the seed of an idea to move the needle forward on transitioning his dream into reality.
Perhaps, deeply embedded in his DNA?
Witnessing his mother's ambition and dedication to maneuver through unfamiliar territory after leaving Morocco in pursuit of the American Dream, obviously had a long lasting effect on the 32 year-old's work ethic and zest for success.
His love affair for hip hop began in his teens as a battle rapper under the alias, Young French. From there, with patience and persistence, his debut album, Excuse My French, was released in 2013 followed by the much anticipated, Jungle Rules. You're probably wondering, what makes this album so distinct in comparison to his first solo record?
"I believe this one [Jungle Rules] was musically more focused. I'm not at all saying that wasn't the case with my debut solo album but when you're first signed, with everything going on, your hands are in so many pots. With this one, I'm more familiar with the game and I was able to solely focus on the music and let the rest; work itself out."
Circling back to his unwavering conviction, if his music career didn't go as planned, was there an alternative route? "Honestly, only God would know that answer. Remember, as I mentioned earlier, I've learned that when you make exact plans, God is laughing."
French also insists, his spiritual beliefs confirm how God always works in the interest of what's best for you, this includes the people who he places into your life.
"Diddy is my mentor and big brother, I grew to have. He's at the point in his life where he has received everything he's wanted and worked extremely hard for. I'm glad I connected with him because he does things from the heart. All of the advice, a person like him can give to you is positive and filled with love. He genuinely, wants to see you do good and for him to be the type of person that he is, I truly appreciate him."
Aside from the music, there's more to French's story than fame, fortune and success. His philanthropic efforts, have captured headlines with his collaboration with Mama Hope and Global Citizen. "The partnership is one of the best things I've ever done in my life. I've always wanted to do this but once again God placed the opportunity right in front of my face like, 'Are you going to help or not?' It was his planning and all on his timing."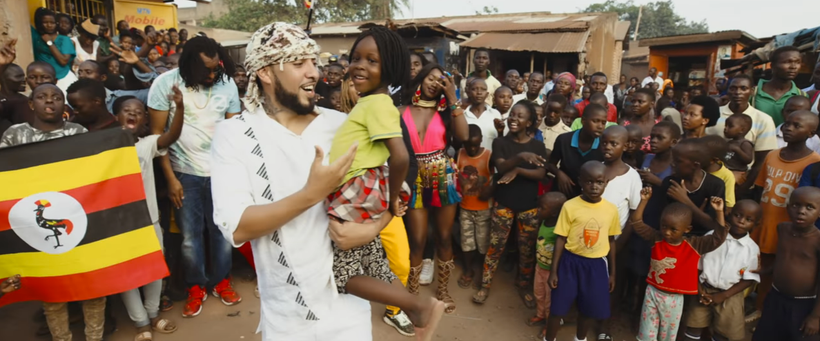 The partnership to foster global wealth, began after he visited Uganda to shoot the music video, "Unforgettable," featuring the Triplets Ghetto Kids, that sparked a viral sensation. While there, he witnessed children being born on the side of the road and without access to adequate health care. Naturally, being a father himself it affected him deeply to his core.
"It touched the bottom of my heart because no woman or child should not have access to healthcare. If there is anything, I can do to help, then I most definitely will. Giving back, will always guide you to the right places, especially when helping those unable to help themselves. I feel giving back is a greater gift in itself."
Alongside, R&B singer, The Weeknd, French, has pledged funding to build a local maternity center, provide ambulances and more to the local citizens. He also, launched a petition to the President of Uganda to initiate a call to step up and invest in the necessary infrastructure. It's obvious French Montana, has made quite the name for himself since stepping foot on American soil as a teen, but if there's one thing to take away from his story, it is his hunger to defy odds and turn trial into triumph.
Don't forget, Jungle Rules, is out now.
This post was published on the now-closed HuffPost Contributor platform. Contributors control their own work and posted freely to our site. If you need to flag this entry as abusive,
send us an email
.