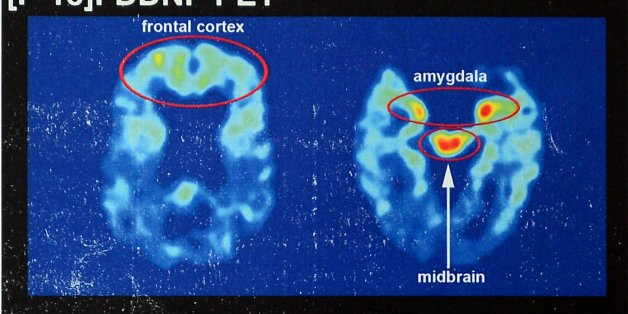 A shocking report from PBS Frontline says 76 of 79 deceased NFL players suffered from the degenerative brain disease chronic traumatic encephalopathy (CTE).
CTE is caused by repeated head trauma, where the functioning of the brain is interrupted and nerve cells begin to die, according to Frontline. It is associated with memory loss, confusion, impaired judgment, impulse control problems, aggression, depression, and, eventually, progressive dementia.
A recent study of the brain tissue of 128 former football players -- professionals, semi-professionals, college players and high school players -- conducted by one of the nation's largest brain banks, found 101 players tested positive for CTE. That means 78.9 percent of all the football players and 96.2 percent of the former NFL players in the study suffered from the disease.
The Department of Veterans Affairs' brain repository in Bedford, Mass., which conducted the study, said that amounts to a twofold increase in the number of CTE cases it has previously reported.
The study's brain specimens were donated by players and families who suspected the presence of the disease, presenting a skewed population. But Dr. Ann McKee, the director of the brain bank, pointed to a link between the intensity and length of playing football and traumatic brain injury.
"Playing football, and the higher the level you play football and the longer you play football, the higher your risk," McKee said.
The report comes as an Oct. 14 deadline nears for retired NFL players and their beneficiaries to decide whether to opt out of a proposed settlement in the class-action lawsuit against the NFL that accuses the league of concealing a link between football and brain disease.
The lawsuit, brought by more than 4,500 former players, is likely to be bolstered by the new report as it suggests a high prevalence of the disease among players, Frontline notes.
The NFL has been under scrutiny over the risks players face in sustaining such heavy hits during practice and games, and how it may affect their brains. Other autopsies of former NFL players has shown that they were suffering from CTE, which may have influenced their behavior.
Frontline's report comes a day after an autopsy revealed that former Kansas City Chiefs linebacker Jovan Belcher, who killed his girlfriend and then himself in December 2013, likely suffered from CTE. Mike Webster, a former Pittsburgh Steelers player whose autopsy in 2002 sparked the probe into degenerative brain diseases in football players, died homeless and living in a truck. In 2012, NFL Pro Bowler Junior Seau fatally shot himself in the chest and was later diagnosed with CTE. Former Chicago Bears player Dave Duerson died in 2011, also of a self-inflicted gunshot wound to the chest, and left notes for his family to donate his brain to science.
Earlier in September, the NFL released data that led it to conclude nearly a third of all retired players will develop a long-term cognitive problem, such as Alzheimer's disease or dementia.
When asked for a comment on the findings, the NFL did not reply to Frontline.
CORRECTION: A previous version of this story incorrectly stated the year of Junior Seau's death as 2003; he died in 2012.
BEFORE YOU GO