In his series "Future Fatigue," artist Bryn DC explores the war waged on women with women who can, frankly, kick your butt.
Through war paint, horned helmets and gas masks, Bryn creates a cinematic and dusty future full of violence with women at its center.
"I wanted to deconstruct the representation of strong women I kept seeing in the media, remove the sexualization and just have them be what they were, strong women," Bryn said in an email to The Huffington Post.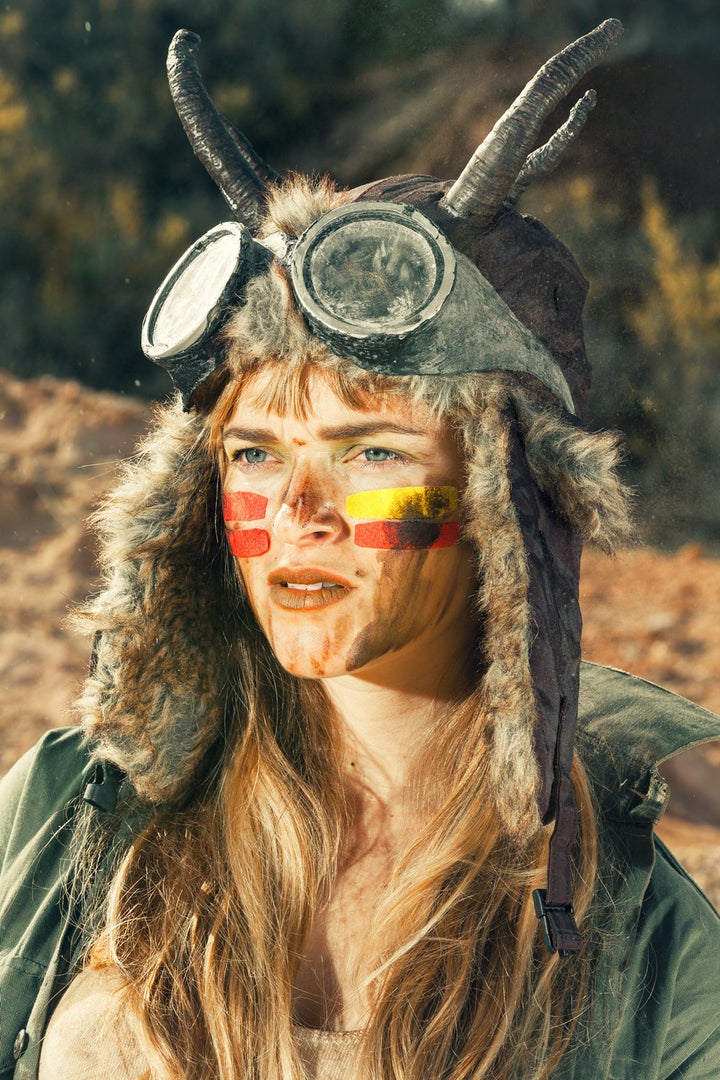 Bryn's vision, which he calls "a place of neon-grit and violent gangs," and the title of the series originally came out of his own struggle with chronic fatigue. He has been suffering from it one and off for the past four years.
"At its worst, I feel that it is never going to end and this fills me with dread toward my future; that I will never get to create what I need to, never get to create the things that make me tick," Bryn said.
"This series was a reaction to that, my way of proving that no matter how exhausted I am, I keep on keeping on. I think most of us feel a similar dread toward the future, our apocalyptic world-view, but we continue and hopefully that alone is enough to change where we are heading," he continued.
PHOTO GALLERY
Super Natural Women Artists