When one great website dies, another one emerges from the ashes.
Gawken promises visitors that it will "open your mind to the future," and let us tell you: it's doing a damn fine job at that so far.
The Medium-driven site is hosting some really fantastic pieces of journalism. Here's a smattering of our favorites:
The site is run by Peter Theil ― a mustachioed-man who calls himself a "Silicon Valley media entrepreneur" ― and "a series of text-generating algorithms."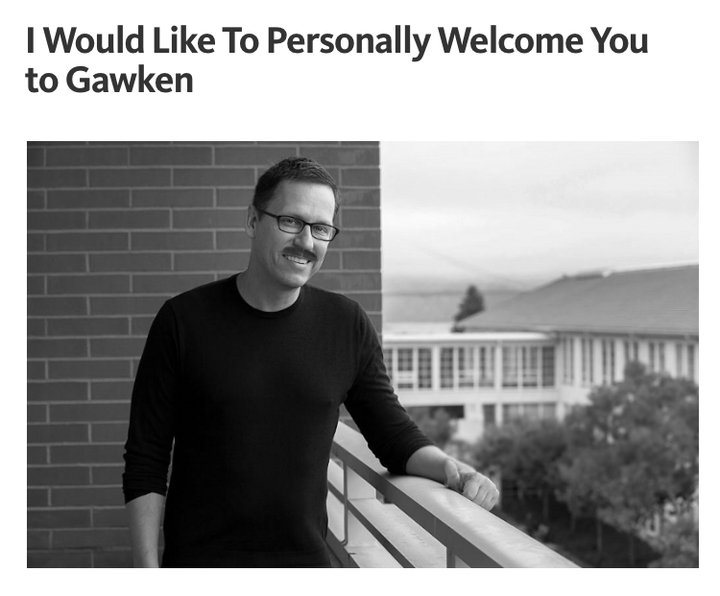 We spoke to Theil and he said he's "currently running the site out of [his] office at home, and plan[s] on moving into a larger dedicated office space in Palo Alto once they finish installing the indoor drainage system."
Theil told us the site was created because he wants to expand people's minds.
"The people who live outside Silicon Valley are terrified of the future ... I believe we can use technology to open their minds to the future."
Clearly at the forefront of the tech world, Theil's fridge, who spells his name "Peter Thiel's Fridge," even writes for the soon-to-be-iconic site. Actually, the list of all the site's writers is pretty solid: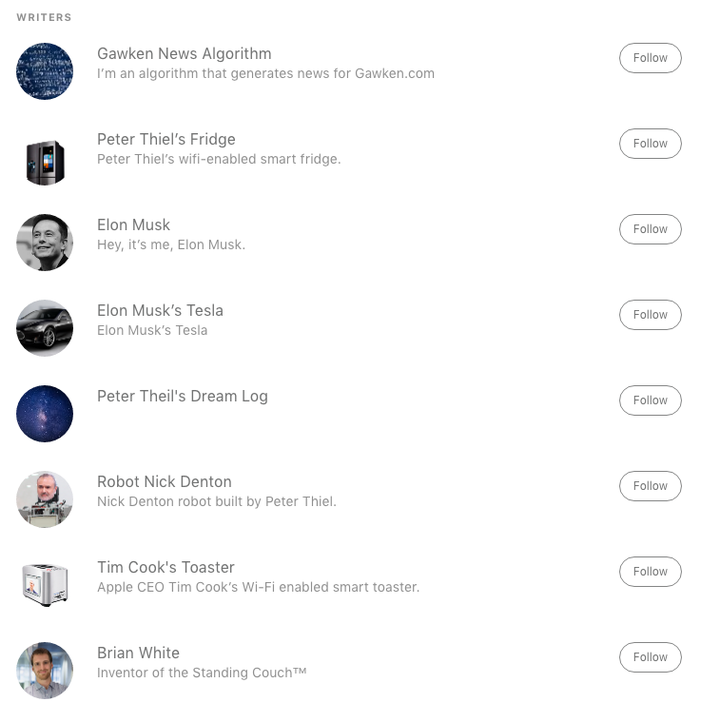 Gawken clearly has the makings of the next Gawker and we're hyped to see where it'll go. The NOT PayPal co-founder Peter Theil even told us:
"Gawken will not rest until we reach the future (so fairly soon, probably)."
BEFORE YOU GO
PHOTO GALLERY
Times The Internet Absolutely Blew Your Mind