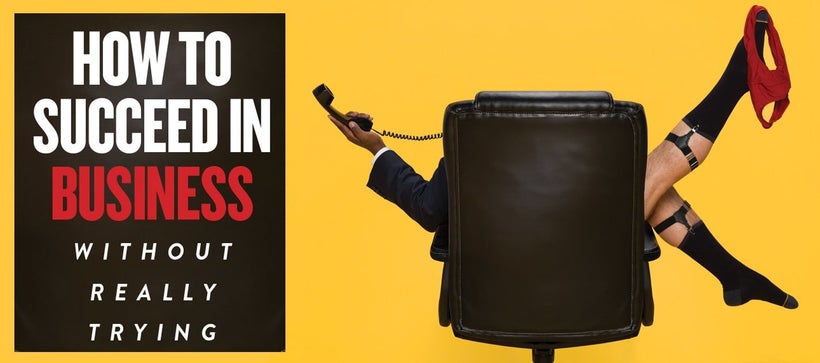 The Gay Men's Chorus of Washington, D.C. is one of the oldest LGBTQ choral organizations in the United States. With more than 250 singing members, it is also one of the largest. The chorus' stated mission is that it, "delights audiences and champions gay equality with robust artistry, fun, and surprise." In addition to singing members, the organization has nearly 100 support volunteers, 400 subscribers, 500 donors and an annual audience of nearly 10,000.
This year, the Gay Men's Chorus of Washington, D.C. mounted a production of How to Succeed in Business Without Really Trying directed by Thea Kano and Eric Peterson, with music direction by Jason Sherlock and choreography by Craig Cipollini. This production is quite remarkable for several reasons.
How to Succeed in Business Without Really Trying is a musical by Frank Loesser and book by Abe Burrows, Jack Weinstock, and Willie Gilbert, based on Shepherd Mead's 1952 book of the same name. The story concerns young, ambitious J. Pierrepont Finch, who, with the help of the book How to Succeed in Business Without Really Trying, rises from window washer to chairman of the board of the World Wide Wicket Company.
Before recently passing away, John Moran, who served as the stage director for over thirty years, designed the concept for this production. Moran believed in the theater as an agent for social change, and is known for having led the Gay Men's Chorus of Washington, D.C. to an unprecedented level of professionalism on the stage.
Moran recognized that having the men in the Gay Men's Chorus of Washington, D.C. play both the male and female roles would inherently be making a statement on equality that we have only recently started to see on the stages of Broadway. With the exception of the role of Miss Jones, who is played as a woman by a man, the organization presented the show with male actors playing both the show's male, and most of the female roles, as men. As a result, the love interests in the story are gay relationships with the office culture also being gay. The only exception of this was NBC4's Wendy Rieger making a fun and well-received cameo appearance.
It's not an easy task to take a dated musical (1961) plucked from the past and breathe fresh life into it. It is also quite difficult for an individual who identifies as a member of the LGBTQ community to attend musicals and not have the privilege to see themselves, and their experiences, represented on stage. However, The Gay Men's Chorus of Washington, D.C. effectively performed How to Succeed in Business Without Really Trying with grace, top tier talent, and loads of glam and glitter.
Rinaldo Martinez was absolutely charming as How to Succeed's leading man J. Pierrepont Finch (affectionately called "Ponty"). His energy, coupled with a charismatic and developed construction of his character, unequivocally propelled the show onward throughout the evening.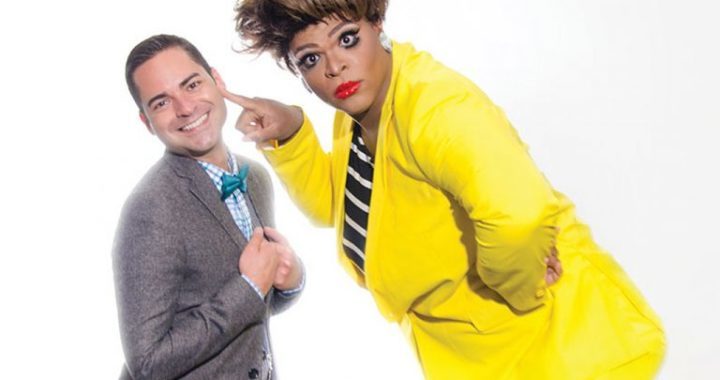 My absolute favorite character in this show was the boss's spoiled brat nephew, Frump. Owen Taggart brought unsurpassed energy and depth to his portrayal of this character. With his constant complaining, clumping of feet, folded arms, and false sense of entitlement, Frump has a way of irritating everyone around him. Taggart did a first-rate job of convincing the audience that perhaps, just possibly, beneath all of his saturated and poignant privilege, there could be some real heart to Frump.
Rosemary, the secretary determined to marry Finch, was played by Paul Negron. Negron truly encompassed Rosemary's incredible loyalty and sang beautifully. Smitty, the dramatic and sassy best friend of Rosemary, was interpreted by Michael Dumlao. Dumlao was not able to be on stage without unapologetically commanding attention in a truthful, endearing, and hilarious way; while his performance continuously helped to maintain and grow the energy onstage and off. His development of Smitty, as well as his dynamically fierce wardrobe, were next-level entertaining and nothing short of masterful.
D'Andrew Parker as Miss Jones was also a highlight of the evening. Everything about Parker suggested that he was ready to move from the Gay Men's Chorus of Washington, D.C. to the runways of RuPaul's Drag Race. This queen's talent was formidable, fierce, and a fire beneath the feet of all those who shared the stage with him.
I want to stress how good Thea Kano and Eric Peterson did on staging this production. Not one aspect of the space went unused, above or below. The political references surrounding the notions of inclusion and equality were very relevant to the current political arena and well-received by the audience. Having a cast of over fifty men, it never appeared crowded or that the direction wasn't continuously moving the show forward. The sheer quantity of men on stage also contributed to the fabulous and seamless musical quality that was curated by Jason Sherlock.
'How to Succeed in Business Without Really Trying' ran through March 12 at Lincoln Theatre. For more information, click here.
This post was published on the now-closed HuffPost Contributor platform. Contributors control their own work and posted freely to our site. If you need to flag this entry as abusive,
send us an email
.