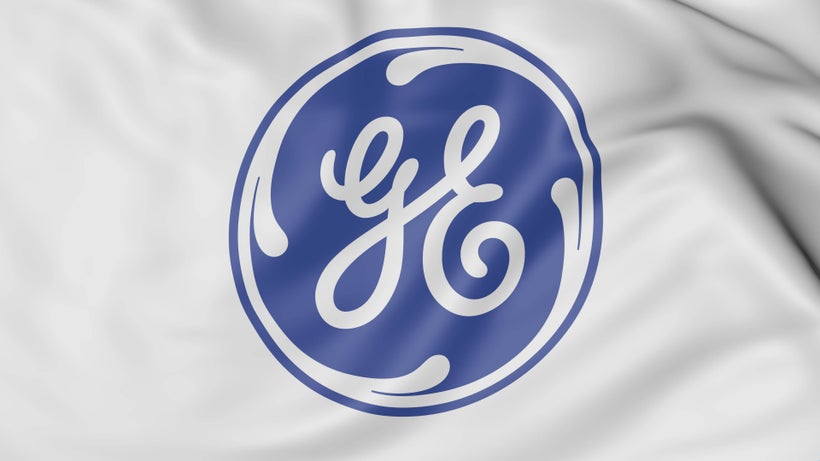 Linda, such an incredible pleasure to tap into your experience and learn from the great work you've been doing at GE. Why don't we start out with a general introduction and some background on yourself, why you became a marketer, and what you find special about working for GE?
Thanks Sharif! Well, a little about me – I'm CMO of GE, leading global marketing, brand, content, digital, sponsorship, and customer experience for the company. GE is one of the most powerful and recognized brands in the world, so it's an honor to hold the role. Our focus right now is positioning GE as the preeminent digital industrial company, leading industry with software-defined machines and solutions that are connected, responsive and predictive.
I trace my love for marketing back to my undergraduate degree in Psychology. I have always been interested in behavior and what motivates people. Professionally, I started out in the agency world, originally working for a small communications company that ironically focused on software and personal computers. I'll date myself terribly, but I was at CES when Atari, Commodore, Apple and IBM were slugging it out. Fast forward to about 8 years ago, I had the opportunity to work for a pure play digital publisher - iVillage – and witness the deep connection between content and community. That experience was very special and I learned a lot.
Jumping to the present, working for GE has been the role of a lifetime. We're a brand rich in heritage but all about the future. A 125-year-old start-up. Under Chairman Jeff Immelt, GE has been transformed to the world's leading digital industrial company. We're investing in additive manufacturing, literally "printing" jet engine nozzles and standing up brilliant factories. Most importantly, to work at GE is to work at a company that is perpetually focused on creating a better way. That goes back to our founder Thomas Edison and is just as relevant today. The work we do has the power to profoundly impact people's lives, whether it's an MRI machine for premature babies or bringing power to the nearly one billion people who still don't have electricity. We are changing the world, and that makes it easy to get out of bed in the morning.
You've played (and continue to play) a key role in the reinvention of GE. Tackling what it means to be digital and industrial at the same time and telling that story to the world has been a big part of that.
What does it mean when you say that GE is a "digital industrial company" and what have been the biggest marketing challenges during this transformative journey?
GE is transforming from a company that makes world-class machines to one that makes and connects them, both to other machines and to people so they can be monitored, optimized and diagnosed for potential problems, hopefully before they happen. That connectivity – the teaming of hardware, software and analytics to unlock, collect and deliver insights – has huge potential impacts on productivity and efficiency gains for both GE and our customers. This space, which we call the "industrial internet", is completely disrupting industry and ushering in the next manufacturing revolution.
Initially, the biggest challenge was to create the market and drive mindshare well before market share. An early first stop was to host a thought leadership gathering – Minds + Machines – that communed next-generation thinkers in the space. It began as a conversation about what the future of manufacturing would look like, and how we could help our customers succeed in that future. Today, Minds + Machines has grown immensely and is a major annual industry moment.

We also launched an advertising campaign featuring a software engineer whose job at GE baffles his friends and families who don't associate software development with GE. We poked fun at ourselves in a way that was unexpected, human and relatable, and in the process showed that not only is GE as sexy as other tech companies, but we're also changing the world with our solutions. It resonated – job applications shot up by 800%.
Healthcare, transportation and energy are not necessarily considered the "sexiest" markets yet you continue to innovate on the content marketing front.
Whether it's releasing a sci-fi podcast like "The Message", an innovative video series like "The Unimpossible Mission" or the "Periodic Table of Emojis" - you're proving time and time again that B2B content doesn't have to be boring at all.
What advice would you give to your peers in large organisations that still struggle with the storytelling aspect in a B2B space?
From an impact point-of-view, I can't think of what's sexier than health, energy and transportation, so I guess I'm in the right place. 😃 Back to your questions, I don't think of marketing in terms of B2B or B2C. I prefer the idea of B2H – Business to Human. That's a critical mindset shift – people aren't business leaders one minute and consumers the next. Worlds are converging, and customer experience is expected to be consumer-grade, in any industry. Above all, brands need to know their audience and tell stories that resonate with them.
Our Edisonian DNA is one of experimentation and innovation, so we bring that forward in our marketing. For instance, we are often the first brand on new tech platforms. Experimenting with purpose is invaluable—I believe that you can't read about new platforms, you must jump in. We get out there and place small bets. I've never been sorry that we've been the first on a platform. Not only do we learn more, but it's a very inexpensive way to experiment.
You've been known to say that "Business leaders don't log into a different internet at night" and you visit sites like Buzzfeed, Upworthy and the Daily Mail to get inspired about new ways to engage your audiences.
Taking this into account, what are some of the key factors you look at when it comes to content engagement and campaign success across your campaigns?
We want people to fall in love with GE. We always look to create an emotional connection with the progress GE drives around the world and how our technology impacts people's lives. Humanizing the company is paramount for the brand, and in turn opens doors for us to do business across the globe.
People tend to think they know GE because we have been around for a century and a quarter. But when GE shows up with warmth or humor, it reintroduces the company with relevance and modernity.
Building on that idea, we're always looking at how we better connect with audiences that share our interests and passions, so I'm paying a lot of attention to the new slate newsletters super-serving their audiences with a POV – The Skimm, The Information, Product Hunt, OZY, Axiom AM are all great examples. Each one is cultivating a passionate community without intermediaries, and it's impressive.
And to set the record straight, that quote comes from a great colleague at GE, Kristi Lundgren.
I love the statement that GE is a 125 year old startup. And since GE is a first mover on platforms such as Snapchat and an early adopter of technologies like VR and even the use of drones for marketing purposes - you don't seem to be held back by the sheer size of the organisation (GE has over 300.000 employees).
What can you tell me about this and the FastWorks programme that has contributed to maintaining this agile, fast moving company culture and how it has benefitted the team?
I talked a bit about our early adopter ethos above – it's driven by starting early and starting small, then testing, learning and pivoting, always focused on the outcome that we are want to solve for with our customers. That in a nutshell is what we call FastWorks. We developed FastWorks with Eric Ries, author of "The Lean Startup" and David Kidder of Bionic who wrote "The Start-up Playbook". But, despite being informed by the modern startup ecosystem, it harkens back to our founder, Thomas Edison. He said "I find out what the world needs. Then I go ahead and try to invent it." That determination, curiosity and invention are what made GE a great startup in Edison's days, and it's something we prioritize in today's operating mentality, of which FastWorks is the dominant mindset and approach.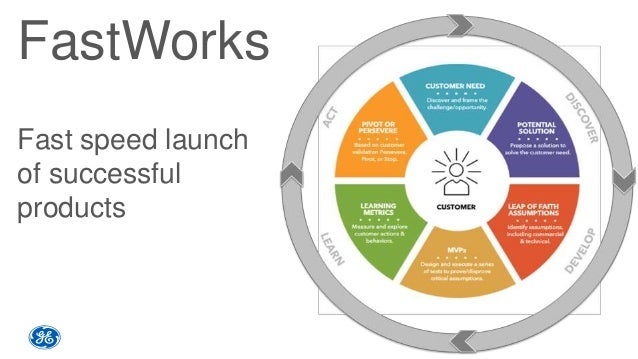 Under the guidance of FastWorks principles, we've worked hard to reduce the bureaucracy, red tape and layers that get in the way of the speed and innovation that is second nature for startups. Fewer checks and balances; more empowerment. We've also instituted PD@GE, a new real time approach to performance development that is founded on fast, ongoing feedback and priorities that can shift throughout the year. These tools are all about giving people the flexibility to try new things and make decisions based on customer and market input.
You've also had tremendous success in marketing GE as a great place to work with the cheeky "What's the Matter with Owen campaign". The ads are engineered to blow up preconceived notions of GE as a "light-bulb company" and attract talented millennials who want to do meaningful work.
Besides increasing traffic to the GE Careers website (eight-fold), the campaign attracted attention from investors and customers. I can imagine taking a bold approach like that can feel risky, how did you go about taking this perceived weakness and turning it into a strength?
We started with the knowledge that people had no idea GE was getting into the software space. Rather than letting this be a liability, we used it to our advantage. By poking a little fun at ourselves, we tapped into a universal truth which is that we've all been that person trying to explain our new job to friends and family. And yes, we wanted young people to see GE as a place where they could do impactful work. As the mom in one of the spots said to her son, "don't worry, you're changing the world." The best humor always starts from a place of truth.
What is interesting to me is that the Owen campaign wasn't designed for recruiting. It was simply to explain that GE is a becoming a new company. But, the ads resonated and we began seeing the spike in applicants. That led us to do a second phase of Owen ads and create a similar "Sarah" campaign focused on the manufacturing side of the company. This is an important shift in marketing - it's not enough anymore to just make and amplify great content. We constantly experiment and iterate – think laboratory over megaphone. In real time, brands should put things out in the world, test them, learn from those tests, iterate and repeat. Content becomes a source of constant R&D.
One last point on risk taking – at the end of the day, GE still builds, moves, powers and cures. That will never change, and that message will have a thread in all our marketing efforts. Stay true to who the brand is and what it believes in, and a risk can't go too far astray.
From a career and personal growth perspective - what is the best piece of advice you can give to marketers who are working their way up the corporate ladder; with dreams of one day becoming the CMO of one of the greatest companies in the world?
First, start with your audiences. Who do you want to reach and what do they care about? The best marketing plan in the world is worthless if it isn't seen and understood by the people you want to reach. Second, think about the experience of the person on the other end. Technology is great, but it can also lead to over-complicated experiences, so look to reduce friction. Third, creativity matters a lot. In an era of algorithms and data, a truly great idea still breaks through. And finally, surround yourself internally and externally with people who bring cognitive diversity.
This interview was part of CMO Media's Marketing Leadership Series "7 Questions" where we ask today's marketing innovators and leaders about the secrets behind their success.
This post was published on the now-closed HuffPost Contributor platform. Contributors control their own work and posted freely to our site. If you need to flag this entry as abusive,
send us an email
.