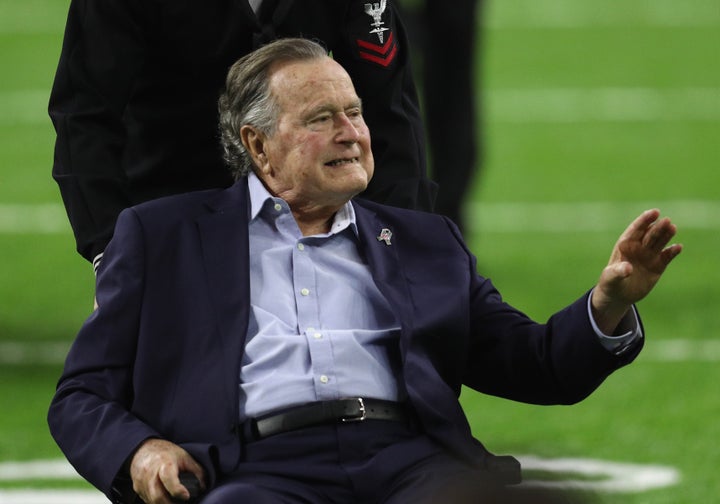 Bush's appearance at the Super Bowl comes just six days after he left Houston Methodist Hospital following a stint in the intensive care unit for pneumonia. Barbara was also hospitalized as a precaution at the same time.
Both a longtime resident of Houston and a football fan, Bush accepted NFL Commissioner Roger Goodell's invitation to toss the coin back in December.
A captain for the New England Patriots chose heads. Bush's coin toss ended up being tails, meaning the Atlanta Falcons were able to pick which team would start with the football. They chose to defer, giving the Patriots the start and awarding the Falcons the ball to begin the second half later in the game.
Here's the full video of both Bush's appearance:
Additionally, here's a tweet from Bush ― before the coin flip ― featuring a perpetually spinning Super Bowl coin reminiscent of the end of the 2010 movie "Inception." Perhaps your suspicions that 2017 is just a bad dream are also confirmed by the 41st president.
BEFORE YOU GO
PHOTO GALLERY
Super Bowl National Anthems Through The Years