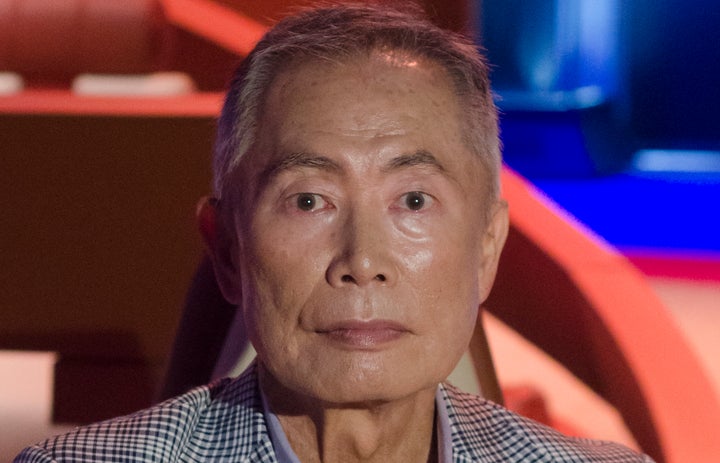 Actor, activist and social media star George Takei is calling on his Latino fans to do all they can to prevent Donald Trump from being elected as the next U.S. president.
In a Spanish-language video posted on Facebook Thursday, Takei — who noted many people probably didn't know he spoke Spanish — used his Japanese-American background as a warning about what a Trump presidency could potentially bring for all Americans.
"I still remember the day armed guards marched up our driveway with bayonets, ordering us out of our home," Takei said. "I remember my mother's tears as we took with us only what we could carry, and lost all we had worked so hard for."
He explained that his family was first relocated to a horse stable at a racetrack, and they were later held prisoner at a camp for four years.
Takei concluded the video urging Latinos to register to vote, and in November to vote against Trump in full force.
And though this video focused on Trump's attitude towards Mexicans, Takei has previously drawn parallels between WWII U.S. policy towards the Japanese and Trump's comments on Muslims.
"You (Muslims) are now being vilified," Takei said at the Muslim Public Affairs Council Media Awards in May. "You are now smelling that stench of irrational fear, and its very important that we all join our voices together as one and particularly for us as Japanese Americans who experienced the horror and devastation of imprisonment in our own countries that we share that experience and speak together with you."
BEFORE YOU GO
PHOTO GALLERY
Street Artist Builds Wall Around Donald Trump Hollywood Walk of Fame Star