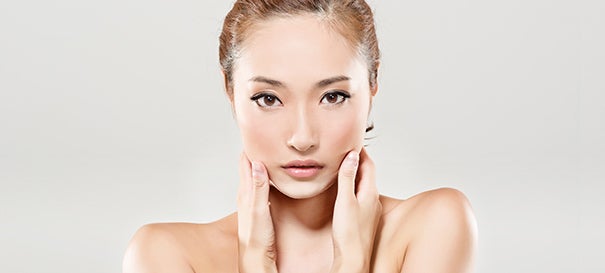 Your skin is the first barrier that protects you against bacteria and the sun. Your skin is also open to everyone to be seen. Because of that your skin should always be healthy and beautiful.
 Unbelievable but true, many women don't have a regimen to keep their skin staying flawless, they're lucky to have such a skin.
 Sadly, there are a very large number of young women who are unhappy about their look due to skin problems. That also tells you that you're not alone with this problem and there's help out there for you upon your request.
LICLIS® is here for you
Korean Skincare by LICLIS®  is the way to go if you want to rejuvenate your skin. What's LICLIS®   all about? Founded in 1995, its goal was to research the cause of premature hair-loss and find some solutions for the cause.
 That was when they decided to start making and selling their Korean Skincare products that are totally safe for any type of skin. Today, their products are the first choice of many women from 20's to early 30's.
 In fact, for this month of August sale events are already up by %25 for the Tonymoly Korean skincare brand.
 With a variety of products to choose from, you can't go wrong. From body wash to makeup, this store is on its way to become one of the largest ones.
 Most importantly, you don't have to worry about all the chemical contents that you usually find from other beauty products. LICLIS® Korean skincare products are made organically and they're also very eco-friendly. To be honest, that's something we don't hear of too often from cosmetics products providers.
 They only offer 100% genuine products from Korea. With the growing popularity of Korean skincare comes an increase in imitation of Korean skincare cosmetics. You have to be very careful when buying those products. I'd advise you to order your products directly from LICLIS® Korean skincare to ensure that you're getting the genuine ones.
 Moreover, no other store can beat their prices. LICLIS® owner is a very intelligent entrepreneur. Their products are supplied directly, giving them room to sell at lower prices as compared to their rivals. We all like affordable products; not only they're affordable they're also healthy and organic.
Their customers always come first
According to a spokesman from the company, "Our passion is finding ways to bring our customers eco-friendly, natural and effective treatments, with a large selection of healthy and safe products under one roof."
 That's the right way to think about their customers, we usually see large companies that are acting in the most careless ways toward their customers. It's as if they forget that their customers are the reason they're in business. Without customers there's no business, it's as simple as that.
 LICLIS® is very different in this sense; their customers always come first which is something that we naturally expect. But it's not what we're seeing from many other companies or stores.
My final word to you
Stop hiding from others because your skin does not look as good as theirs. It's time that you take action and start living your life the way you should. You'll only live one lifetime, you should do that to the fullest.
With Korean skincare by LICLIS® you'll be able to do just that, you'll get your skin cleared up again and start living your life. But it'll never happen until you decide to take action.
This post was published on the now-closed HuffPost Contributor platform. Contributors control their own work and posted freely to our site. If you need to flag this entry as abusive,
send us an email
.